(May 11, 2022) Having lived in the US in the early years of his life, Prajwal NH did struggle in the early days as he adjusted to life in India. Seeing potholes on roads and garbage on the sides of the streets was a jarring contrast to the spick and span highways of the US. But that didn't make him detest his surroundings. Instead, he took it upon himself to "solve these problems with affordable technology." The 15-year-old innovator, who has his name in the India Book of Records for being the Youngest Microsoft Azure AI Engineer Associate, loves "fixing" problems by marrying technology with ideas that help in creating social impact.
"Social impact is at the core of everything I do. For me, every innovation should solve a problem on a larger scale. This vision led me to make many apps that are economical solutions to bigger problems like water scarcity or road safety," Prajwal tells Global Indian.
The game-changing moment 
The Chikmagalur-born moved to the US with his family after his IT professional dad got a transfer. Back then, like every kid growing up in America, Prajwal had dreams of becoming an astronaut. However, everything changed for him when he moved back to India for good after a few years. Seeing the pollution and the trash littered all across Bengaluru, he was taken aback. "Life in the US was quite different. But I think that moment shifted my perspective. I knew I had to find a solution. I didn't know how, but I knew I had to," says the Class 10 student.
Being someone who was fascinated by technology especially battery-operated toys as a child, he loved dismantling them to see what was inside and later use the components to create his DIY gadgets. "I think my dad played an influential role in my journey. He works for IBM and I would often see him work. Though I didn't understand much back then but it intrigued me," says the teenager, for whom a robotics class in his seventh grade turned out to be a game-changer. After taking YouTube tutorials for years, he found the perfect learning ground for programming and Arduino.
Creating impact with affordable technology 
This learning led him to make the Fix Me app, a smart way to improve roads. "The idea of fixing the potholes stayed with me ever since I landed in India. But it was only in 2019 that I decided to take it seriously. Upon research, I found that 6000 accidents happen every year due to potholes, and among them 300 are deadly. I realised the process of reaching out to the government officials is tedious and hence, nothing changes," says the BGS National Public School student. The teenager understood the gap and came up with an app through which citizens of an area can send the accurate location of the pothole, reducing complaint time to under three minutes. "It's a digital petition that can be tracked and monitored. The government official has to upload a picture of the fixed pothole for the complaint to be closed," says Prajwal. The app was a winning idea – he won the Top 20 Innovators award at the ATL Marathon 2019. Prajwal is still in talks with the authorities to make this app more feasible for the citizens, after which it will be available on Android and iOS.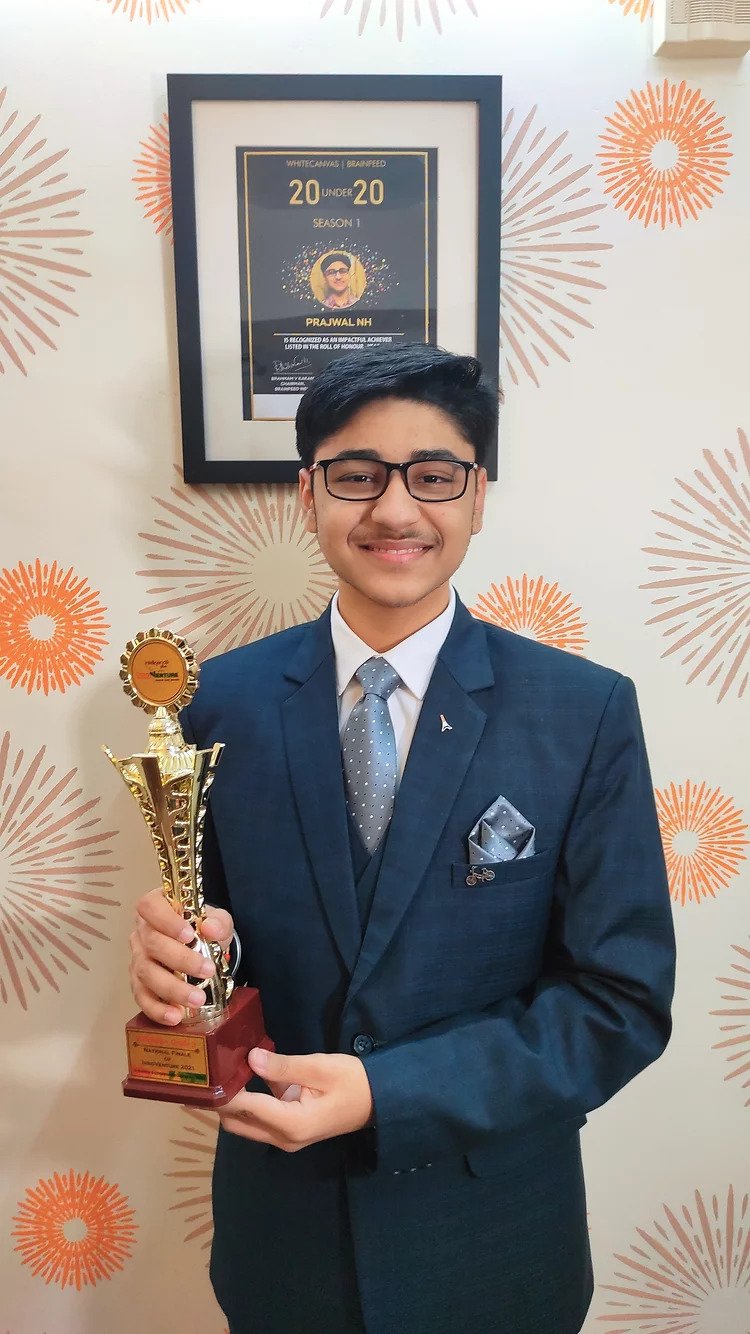 Around the same time, he was awarded 'Water Hero' by the Ministry of Jal Shakti for his innovation – Ultrasonic Integrated Smart Water Tap – that's economical and saves 5x more water. "The usual infrared sensor taps are not only expensive (₹5000) but don't work when exposed to sunlight and are colour sensitive. So, I decided to use the ultrasonic technology that kills bacteria and decreases the wastage of water, and made it for only ₹400," says the innovator who has plans of commercialising it soon.
2020 brought with it an international recognition for Prajwal who won the coronavirus app challenge from Massachusetts Institute of Technology US for his Covid-19 Aid app. "I started working on it even before the Aarogya Setu app was out. I wanted it to be a platform where people could report their symptoms, myths about Covid could be busted, and to infuse some positivity during uncertain times," says the innovator, adding, "MIT featured my app on their website."
Turning a teen entrepreneur 
The same year, he dipped his toes into the world of startups with Cloud Attack under the mentorship of Bhavesh Goswami, the founder of CloudThat. Learning the nuances of entrepreneurship at such a young age has been a task for this teenager. "The concept of our startup is to help youngsters learn cloud computing by playing a game. Making anything fun makes it easier to grasp the concept. But it has been a lot of trial and error. Understanding the challenges and overcoming them has been the greatest lessons," says Prajwal who has gained experience in hiring, marketing, product development, and management in just two years.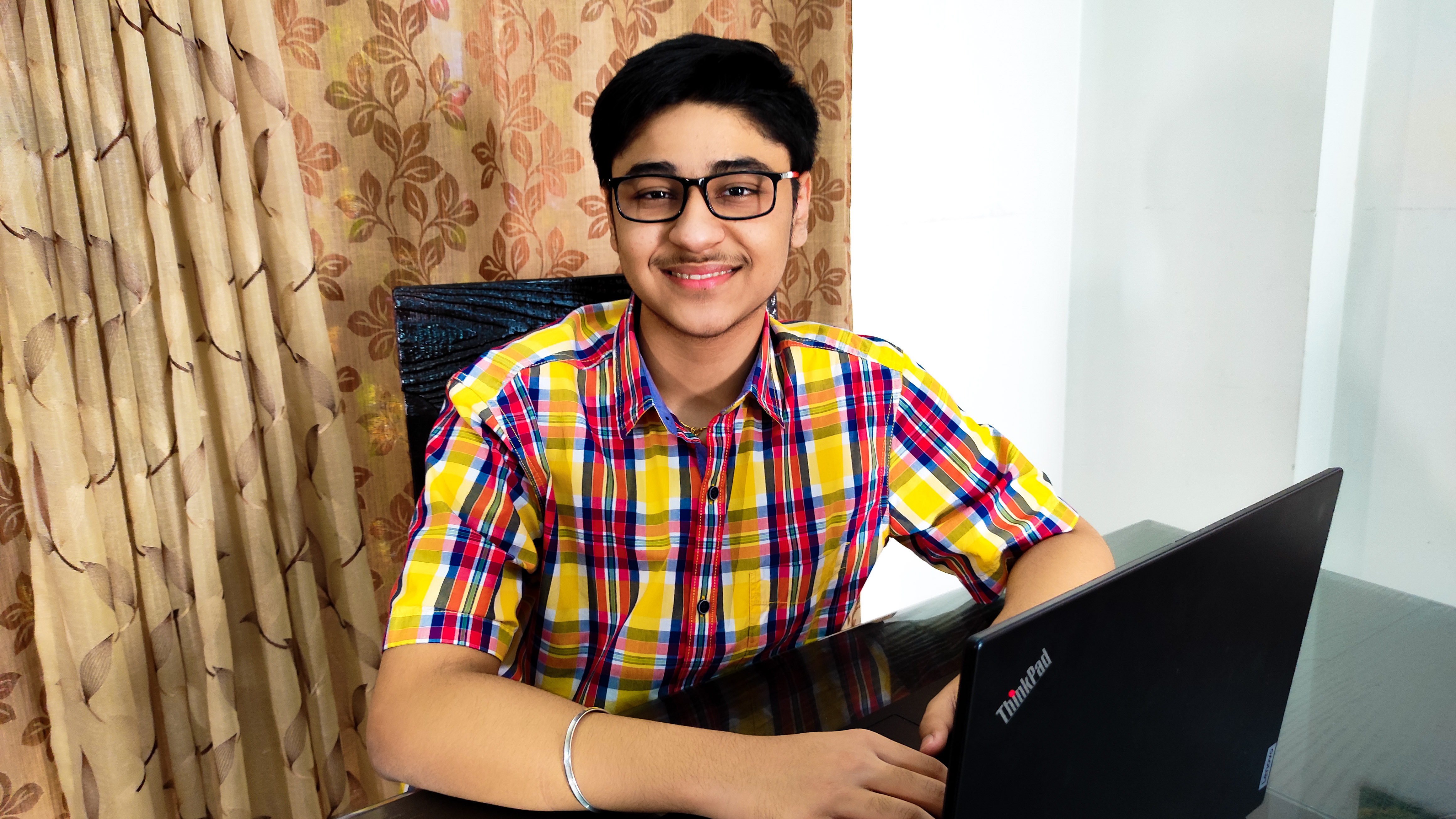 With a startup to his name at the age of 15, he advices youngsters to "not wait for the opportunities. Instead, create them. Just start." The teenage entrepreneur, who is eyeing MIT for future studies, wants to create an empire of technology in India. "I want India to be the technology hub of the world. I want to create opportunities so that there is no more brain drain," says the boy who has found a great support system in his parents. Calling them the wind beneath his wings, he is happy to have been given a chance to follow his dream. "If I hadn't come back to India, I wouldn't have been this proud of myself. The return helped me find a mission in life," concludes Prajwal.