(May 1, 2022) Her kale pancakes are the rage, her kuzhi paniyaram got 2.6 million views while her vegan rasmalai got 13k likes. Yet, the sprightly, irreverently funny vegan instagrammer Anjali Harikumar – or Beextravegant is actually a physicist by profession. Not your average deep-in-her-books kinda girl, though. Currently based in Grenoble, France, Anjali is a PhD candidate working at a government lab on nanophotonics. Beyond all manner of particles, Anjali took her proclivity towards particles of a more wholesome healthy gourmet nature with Beextravegant, that creates vegan Indian recipes. With 78.7k followers, 157 vlogs (and counting) oddly enough, the vegan physicist dabbles as a freelance videographer, sharing desi recipes on her love for all forms of plantains (yes bananas), all the while being inundated with tips on doing a PhD abroad!
The academically-inclined Anjali decided on stem as was expected for a smart student even though she wasn't really convinced. "Now, I love it. The field I work in is so interesting with so much to do in it," says the PhD student, who works on UV lamps and lasers, in an interview with Global Indian. After MTech from Amity Noida in 2018, the physicist-turned-vegan gourmet studied nanotechnology. "It is the present and the future, so much of everything we use today is controlled by nanotechnology. It's something so small, literally intangible, but something so powerful," the physicist explains.
Craving for vegan
From nano tech to ingredient sourcing, especially for a vegan, it was despite Anjali's dislike for cooking! Admitting sheepishly that she couldn't cook, her 70k-odd followers on instagram turn cliches on the head, as she is now an expert. Of course, her rebellious nature was also tamed when it was a matter of survival. "I never liked societal rules – how women were associated with cooking – thus I never wanted to learn. Then, I realised that it was a skill I actually needed," Anjali laughs.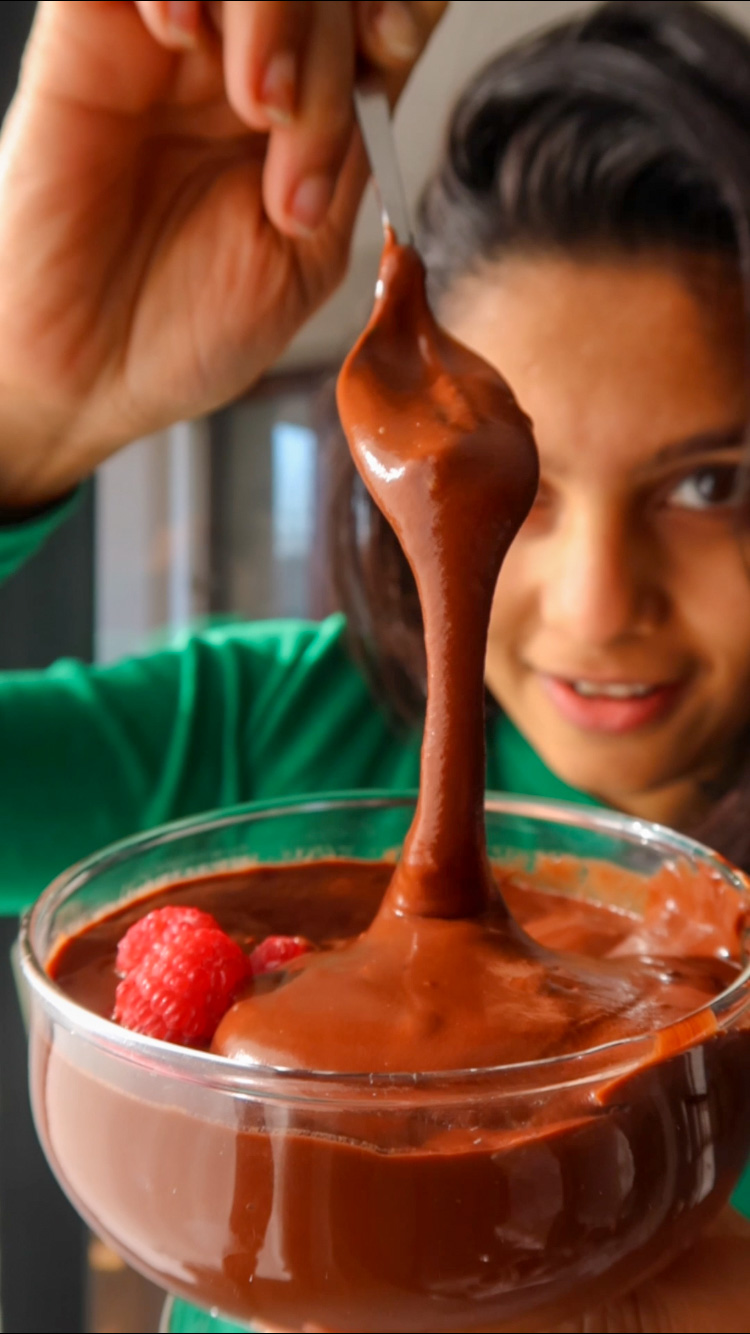 From Kerala, the armed forces kid was brought up across India – Rajasthan, Delhi, Karnataka, Maharashtra and even Jammu & Kashmir. "It was super interesting to be able to experience so many different cultures. It made me extremely adaptable," quips the happy-go-lucky vegan physicist who does not find moving to new places daunting. Her, father, an Air Force officer, she feels, is the reason she is independent, speaks her mind, and is fearless. "I was able to start social media, endure hate comments, and persevere because of the confidence he gave me," she adds.
Her mother, a teacher, instilled compassion and kindness in her which also led her to question her choices. It eventually led her to veganism. Her "super brainiac" younger brother, "is doing a triple major in computer science, mathematics and physics," and she is grateful for the closeness they share.
The animal loving physicist, inspired by her mother, wanted to reduce animal cruelty, and spread awareness of being ethical towards animals.
View this post on Instagram
Thus began an odyssey of stutters and starts to learn cooking, and soon mastering it. Her first was a simple burnt rice and potatoes at university, soon she became a reputed vegan influencer – promoting vegan Indian food with incredibly simple and delicious recipes.
This was also the time the world over, people ventured into the kitchen during the pandemic-induced lockdowns, to reconnect with food. During the first lockdown, Anjali started an Instagram account featuring vegan Indian recipes – Beextravegant. "The West has a dominant vegan community, and thus the food is unfamiliar to Indians. I wanted to make classic Indian dishes vegan, and promote our culture too," Anjali explains. With her PhD. thesis coming to a close, the amatuer videographer hopes to take her vegan lifestyle to a reel life too –  Her vision is to start a YouTube channel, featuring recipes, editing hacks, and more.
Consistent and persistent in physics and the kitchen
"A vegan diet has so many benefits, but it can also be quite dangerous if it is not balanced," cautions the vegan physicist who learnt from her own experience. Unaware initially, when she cut animal products from her diet, she lost a majority of her protein intake, along with essential nutrients found in meat and dairy. "I'd recommend cutting out animal protein with vegan replacements like chickpeas, kidney beans, and more. Also, take supplements of certain nutrients," Anjali explains (with consultation from a nutritionist, of course). Any tips? Stressing on consistency, "Don't feel pressured to turn completely vegan on the first day, it will take time, don't beat yourself for slipping up," she adds.
The vegan physicist believes that, "failure is a stepping stone to success, be consistent and persistent." Eight months after applying for a PhD, and two years of developing her vegan conversations on Instagram, it's a mantra she follows herself.