(June 10, 2022) As a 15-year-old visiting India from Saudi Arabia, Zain Samdani had no idea that this family vacation was set to change the course of his life. A meeting with his partially paralysed distant maternal uncle left him "shocked." In the era of technology, seeing his uncle dependent on others for every small thing was nothing short of a horror. That encounter nudged this robotics enthusiast and innovator to develop Neuro-ExoHeal, an exoskeletal hand rehabilitation device that utilises neuroplasticity and Azure technology to help patients with neurological damage recover faster at an affordable price. The innovation not only left Google CEO Sundar Pichai impressed but also made the 21-year-old win Microsoft 2022 Imagine Cup World Championship, which is considered as the 'Olympics of Technology' with more than 10,000 participants from 160 countries.
"Having been interested in robotics from a very young age, I started working with prosthetic designs in 2013. But I realised that cosmetic prosthetic hand could cost between ₹1-₹2 lakh while a robotic prosthetic hand was available anywhere between ₹40-₹50 lakh. I knew that affordability was the key. But the meeting with my uncle only strengthened my passion to find an affordable solution," Zain tells Global Indian.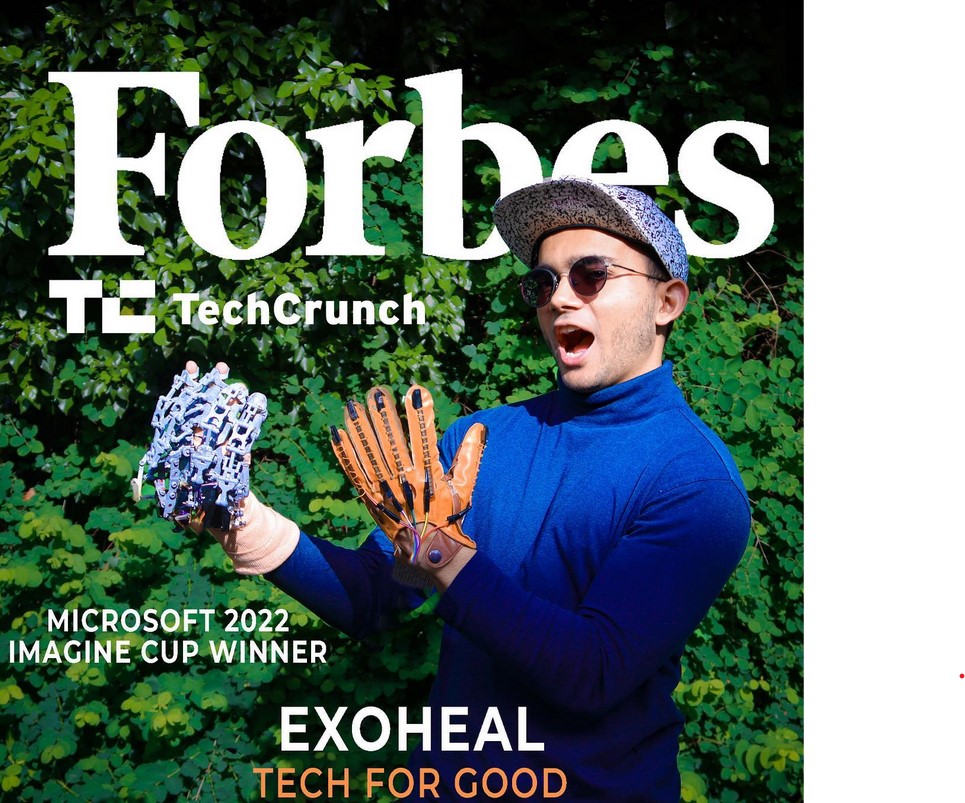 A robotics enthusiast in the making  
The Hyderabad-born moved to Saudi Arabia at a very young age with his project manager father and homemaker mother. When he noticed that his mom was always busy with household chores and raising kids, the then five-year-old Zain promised to make her a robot that would ease her burden. "It was that early that my love for robotics began," laughs Zain who is currently in India after wrapping up his first-year exams at Jacobs University in Bremen, Germany.
For the Ashoka Young Changemaker 2021, it all started with that one idea and later progressed into in-depth research on the subject.  However, things started to move when he began programming at age 12 and within a year, was into prosthetic designs. "For me it's a two-step process. I visualise the product in my head first, and then make it with a cardboard. Back then 3D printing was booming but was also expensive. To cut the cost, I reached out to Make India, a 3D printing company in Saudi Arabia who sent the code free of cost after hearing about the purpose behind it," says the innovator whose biggest takeaway from the incident was "to never stop asking."
How passion turned into a mission  
The passion turned into a mission after the chance encounter with his paralysed uncle which led him to create ExoHeal. "It was upsetting to see that despite technological advancement in the world, nothing was done to help him move around." This nudged Zain to build a device based on the concept of neuroplasticity. Divided into a sensory glove for the functional hand and an exoskeletal robotic hand for the paralysed hand, the first prototype came into existence post extensive research and innumerable meetings with neuroscientists and physiotherapists.
During his research, the Global Teen Leader 2019 found that "the patients were frustrated with the system and had given up hope." This made Zain even more determined to give them a "sense of independence" and do things on their own, and led to the creation of Neuro-ExoHeal which helps a paralysed hand replicate a movement made by the functional hand. "The mirroring allows the neuron to trick the brain into believing that the paralysed hand is working perfectly, thus forming new neural connections."
The earliest prototype made him one of the 16 global finalists at the Google Science Fair in 2016, and later the advanced version recreated the magic in 2019. "My uncle could feel the sensation on the very first day of using Neuro-ExoHeal. It's something that otherwise takes weeks or months to achieve," Zain beams with pride as his creation is on its way to a proper clinical trial in the next few months. "Pandemic in 2020 pushed the plans but now we are back on track," says the innovator who is happy with the initial response from many patients. "Seeing it work, many have been enquiring as to when it will be launched in the market."
Looking for a silver lining, always  
Zain, who began as innovator and later moved to entrepreneurship, calls the journey transformative. "It essentially enabled me to look outward – to see what was going around me and make the right connection," reveals Zain who wants to make a two-fold impact. "I want to enable paralysed patients to regain independence and also want to work in the space of mental health."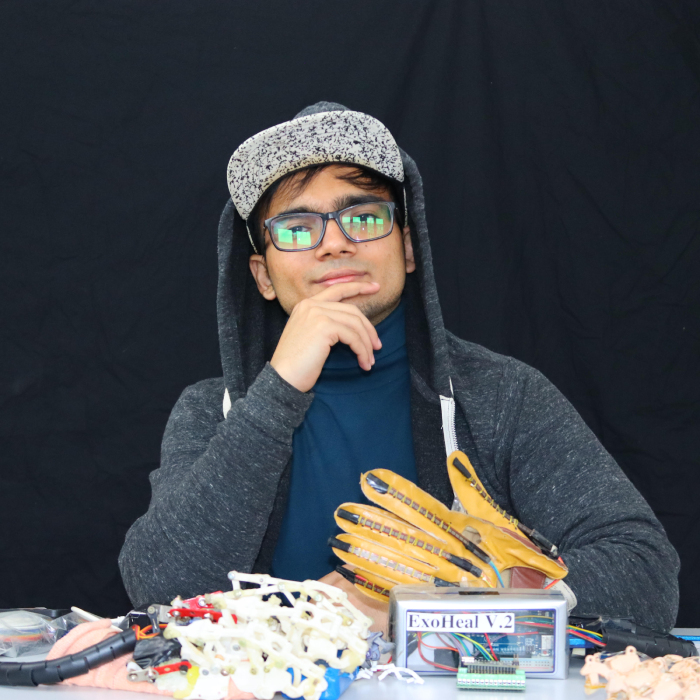 The entrepreneur feels that overachievers like him are often under pressure to outdo themselves, and this takes a toll on mental health. It hit him hard in 2018 when was diagnosed with intermittent exotropia, a rare medical condition that doubles your vision every two or three hours. "It happened right before my boards and my studies were affected. My brain would shut down every few minutes due to constant doubling of my vision." Not one to give up, amidst the chaos, Zain decided to find the silver lining. "It gave me time to think about myself and that's when my raw artistic expression came out. I have been a painter but this break gave me time to explore my passions beyond innovation," says the innovator who recovered completely within two years with the help of rehabilitation. A poet and a painter, Zain loves unwinding with board games. For him, life is about knowing yourself but most importantly, making a positive impact that can change people's lives.