(May 12, 2022) In April 2021, Aadit Palicha and Kaivalya Vohra, both 19-year-old Stanford dropouts, founded Zepto, a 10-minute grocery delivery startup. Nine months later, it's a hair's breadth away from being a unicorn, reaching a valuation of $900 million in May 2022. The company bagged $200 million in a Series D funding round led by Y Combinator, with Kaiser Permanente joining in to back the company as well. All the existing investors – Nexus Venture Partners, Glade Brook Capital and Lachy Groom have increased their investments.
Less than a year since it began operations, Zepto delivers 3,500 products in 11 cities in under 10 minutes. The company is looking at major expansion plans – to a dozen more cities in India. According to a company statement, Zepto will use the fresh capital to expand to more cities in India. Aggressive hiring is also on the cards, with the firm planning to bring 1000 employees on board in the next few months, across all functions. Funding has flowed in during their first year of operations. Last year, Zepto raised $100 million from Y Combinator's Continuity Fund, sending its valuation to $570 millions. it raised $60 million in the seed funding round.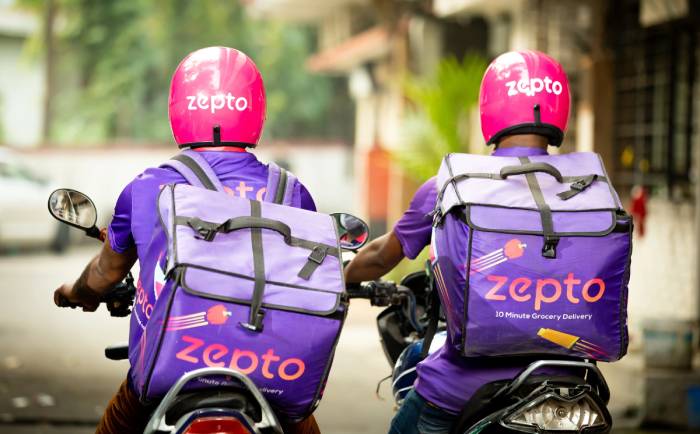 "We posted 800 percent Q-o-Q revenue growth, while burn has come down 5X on a per-order basis," Aadit Palicha, co-founder and CEO, Zepto, told CNBC TV18. The team, he said, has also "maintained a phenomenal 88-Point NPS (Net Promoter Score) and 60 percent Month-1 Buyer Retention at scale. This unbelievable execution over the past few months has made it clear to investors that Zepto will be one of the winners in Indian Q-Commerce."
Zepto isn't Palicha and Vohra's first entry into the startup fray. The company was earlier known as KiranaKart and marked the teens' debut as entrepreneurs. When the company didn't take off in what was a fledgling Q Commerce market at the time, both teens enrolled in Stanford University to study computer science. They dropped out, however, to pursue their entrepreneurial ambitions.
It was the 10-minute delivery that sent their NPS shooting up. "Simply put, customers love a rapid delivery experience," Vohra had said, in a statement. Ever since, their NPS has remained strong at around 85. It has put them in competition with giants like Swiggy, Dunzo, BigBasket and Grofers, all of which have stakes in the quick-commerce market. The Zepto app has over 100,000 downloads on the Play Store.
The $200 million raised from the Series D funding will go in part towards setting up more micro warehouses and dark stores. It is also the culmination of a period of rapid growth – 200 percent every month. The company is also looking into services that will bring coffee, tea and other products from local cafes – it's a niche segment, one that doesn't quite fit in with the food delivery sector.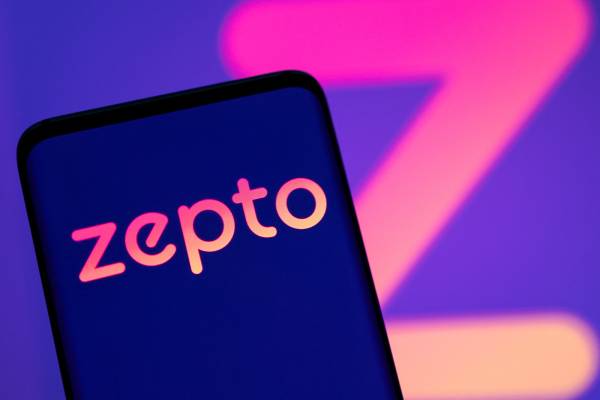 Right place, right time
If KiranaKart, their debut venture, didn't attain the same resounding success, it was perhaps for arriving before its time. The pandemic transformed the quick commerce landscape. Demand for home delivery of groceries and essentials multiplied during the lockdown. Palicha and Vohra, also confined to their homes, decided the time was right for Zepto. They were right. The idea found instant merit among investors and the company raised $60 million in a round led by Nexus, Lacy Groom, Y Combinator and Glade Brook in November 2021. There's no better time to be in quick commerce in India.
Consulting firm RedSeer estimates that the Indian Q-Commerce market will grow up to 15 times, with a valuation of $5 billion by 2025. It currently stands at $300 million. Unlike e-commerce, which involves the online purchase or sale of a good or service that can take a few days to deliver, quick commerce aims to deliver within 10-30 minutes or ordering. Also called 'on-demand delivery', it tends to focus on the micro to smaller quantities of goods – over the counter medicines, for instance.
How does it work?
Last month, Anand Mahindra, Chairman of the Mahindra Group, made it clear that he is not impressed with 10-minute delivery services. It's not the first time the matter has been debated on Twitter – in March 2022, Zomato rolled out a 10-minute express food delivery plan. It had Twitterati fuming and CEO Deepinder Goyal hurried to the platform to tweet his clarifications. While food delivery and groceries aren't comparable, the stance seemed to be inclined towards worrying for the road safety of the delivery executives.
However, when Mahindra rehashed the old debate, Aditya Palicha arrived to defend the 10-minute delivery move. Ten-minute delivery is about short distances, not high speeds, he tweeted to Mahindra. "The average distance of a Zepto deliver is 1.8 km. To travel 1.8 im in 10 minutes, one has to drive at <15kmph."
Hi Mr. Mahindra,

10-min delivery is about short distances, not fast speeds 🙂

The avg distance of a Zepto delivery is 1.8 km. To travel 1.8 km in 10 minutes, one has to drive at <15 kmph.

That's why Zepto has 3.1x lower accidents on avg compared to a regular biker on the road.

— Aadit Palicha (@aadit_palicha) April 17, 2022
The quick delivery is facilitated by the fact that the sellers are moving away from traditional warehouses located on the outskirts to micro-warehouses that are all over the city. The catch? Stocks are limited and usually restricted to around 2000 high-demand items.