(March 11, 2023) Despite many studies on the subject over the last few decades, dyslexia remains the world's most common neurological learning disability. Affecting approximately one in 10 people worldwide, the disorder involves difficulty reading due to problems identifying speech sounds and learning how they relate to letters and words (decoding). Through her efforts, young scholar Isha Puri has developed an easier, simpler, and cheaper application for the detection and precise prediction of dyslexia. With a combination of various machine learning algorithms, the application can help in averting this neurological learning disability in kids.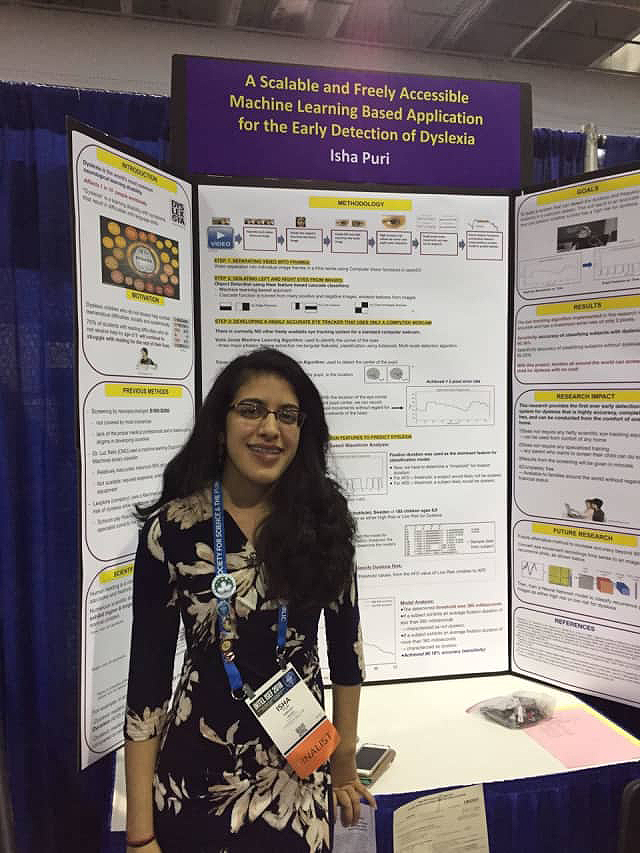 "My goal is to build a free web-based application that will use a standard computer webcam to screen a child while reading and then use an accurate eye tracking algorithm to detect if the child has a higher risk of dyslexia," said the scholar, who was the finalist at MIT Think 2018. Currently, a student of Applied Math/Computer Science at Harvard University, Isha is working on developing the project further and taking it to the market. "Currently, most screenings are either extremely expensive, costing around $1000-$2000, or require hefty scientific equipment, effectively rendering them inaccessible to a majority of the world. Because my application will be completely free and will not require any hefty scientific equipment, this solution will be accessible to millions of families around the world without regard to financial status," the Global Indian shares.
Passionate about AI
Born to Indian immigrants who settled in the USA, Isha grew up in the lush green neighbourhood of Chappaqua in New York. Attending Horace Greeley High School, the scholar was introduced to the world of Artificial Intelligence (AI) and Machine Learning (ML) through her parents as kids, who further encouraged her to explore the field on her own. Having developed a few applications as a young teenager, the youngster started working on software to detect dyslexia after a chance meeting with a few affected kids.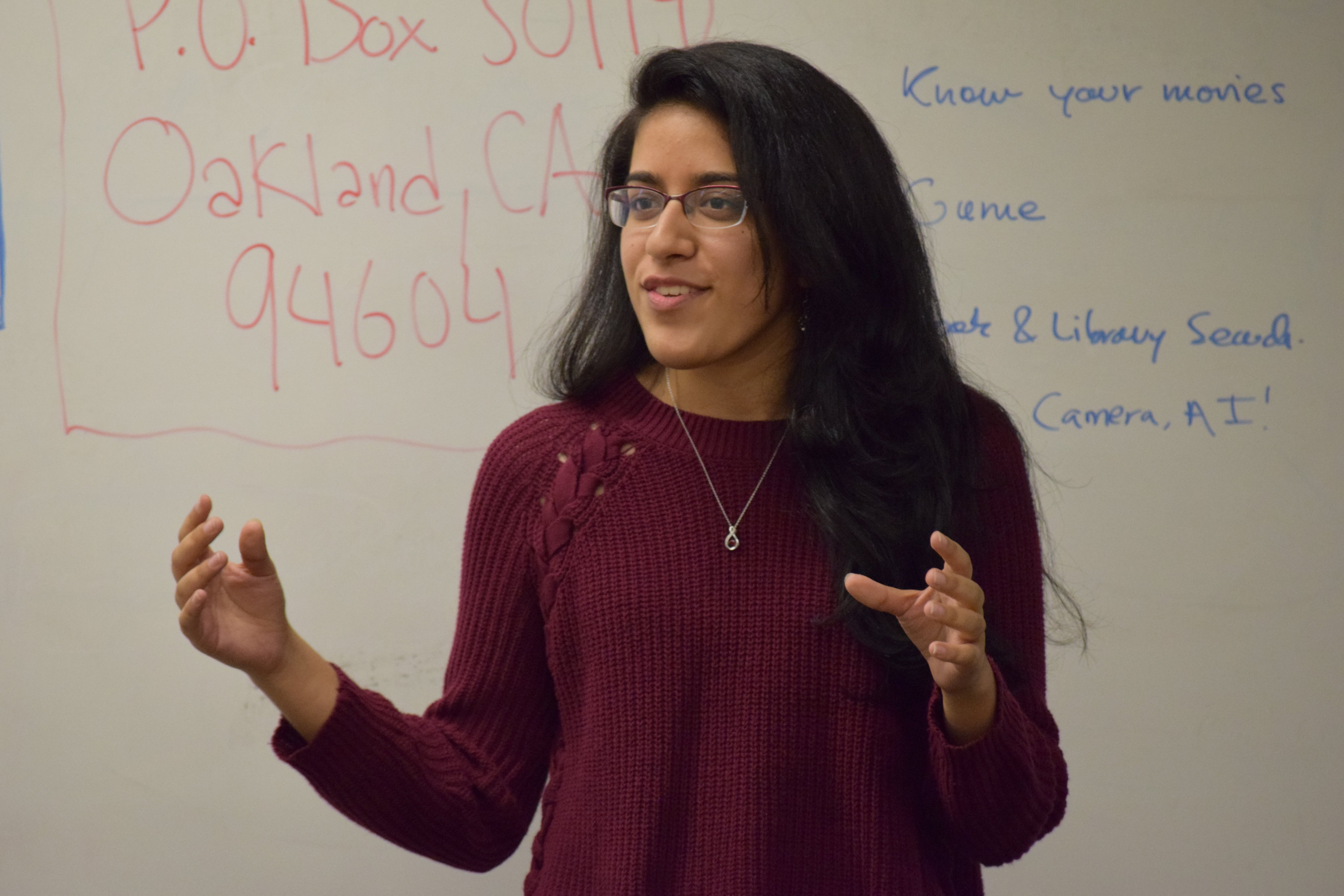 "My research interests have always been at the intersection of computer science and social good. Early detection is crucial to helping a child with dyslexia reach their full potential, and unfortunately, far too many children in today's world go undiagnosed. My research aims to close this gap by providing a freely accessible application for the early diagnosis of dyslexia," the scholar said during an interview with her school magazine.
No stranger to competition, Isha has won several awards for her research, including the Second Grand Prize Award in her category at the 2018 Intel International Science and Engineering Fair, the 2018 MIT THINK Scholar award, the 2018 National Security Agency Mathematics Honors award, and the 2018 Regeneron WESEF Neuroscience first-place award.
Spreading her wings
Isha's research, "A Scalable and Freely Accessible Machine Learning Based Application for the Early Detection of Dyslexia," involves developing a way to screen children for the disorder using a standard computer webcam. Using a novel combination of two different machine learning algorithms to detect the corners of the eye and the center of the pupil, the eye tracker has a very high accuracy, with a maximum possible error of only a few pixels. These eye-tracking results are then analyzed to determine the duration and frequency of gaze fixations made while reading, as studies have shown that dyslexics exhibit significantly longer and more frequent fixations. Based on this metric, the application will be able to predict if a child has a higher risk of dyslexia.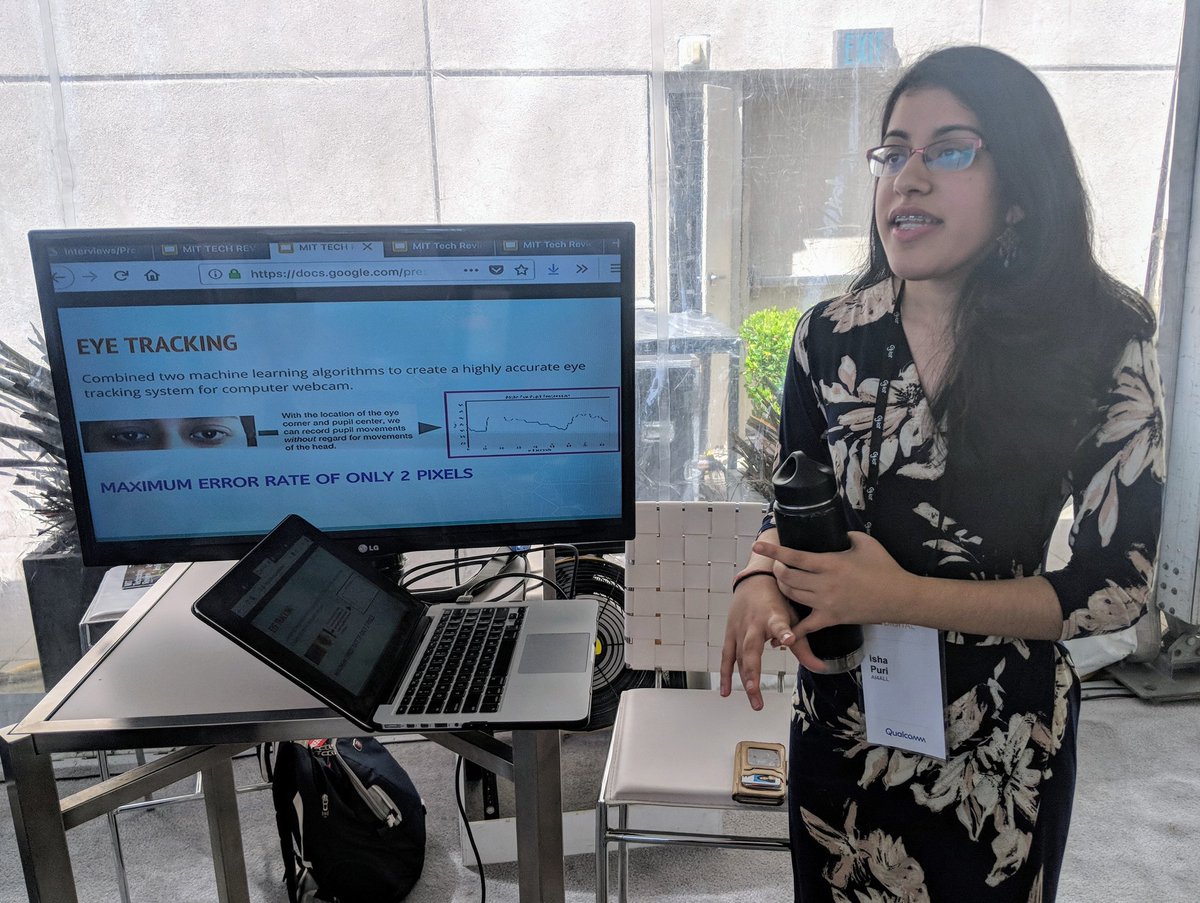 Explaining her research to the magazine, the scholar shared, "My research first builds an accurate eye-tracking algorithm that uses only a standard computer webcam. The application then uses this algorithm to track the eye movements of a subject's pupils while reading. And because medical research has shown that dyslexic children have different eye movement patterns while reading than non-dyslexic children, it can classify a subject for dyslexia."
A Cutler-Bell Prize winner (2019), the youngster is also the founder of CreAIte, which is an organisation aimed to inspire girls in artificial intelligence and computer science by teaching creative, hands-on workshops that emphasize artistic and humanistic applications of tech. We hold workshops across the country, in cities like Santa Clara, New York City, Chicago, and Oakland. "In aIn an age where the number of women in the fields of computer science and artificial intelligence is much less than the number of men, one of the most important things we can do is nurture a community among girls interested in the field. A community of women who will lift each other, inspire each other, and empower each other to be our best selves," the scholar shared.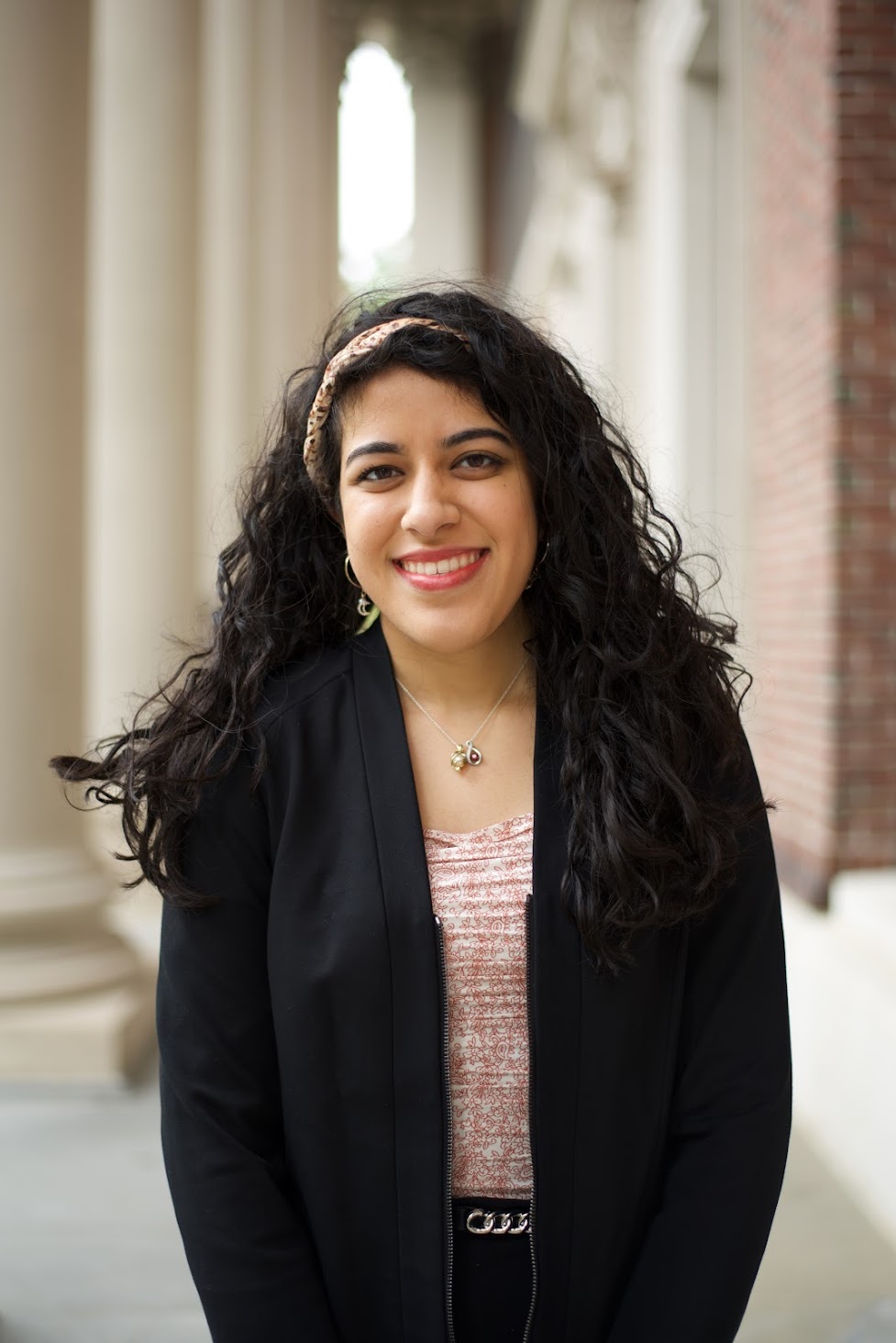 Thus far creAIte has impacted over 500 students from traditionally underrepresented groups in tech across the USA. "Over time, I have realised that creAIte was not just a "girls coding" organisation. We weren't even just an "AI and art" organisation. We were a community of firebirds — rising from our stories, taking control of our destinies, and supporting each other as we do it," the young scholar explained, adding that she wishes to expand CreAIte's operations beyond the USA in the coming years.\