(March 16, 2022) Crammed into a narrow alleyway in the backstreets of Kumortuli in North Kolkata, a sculptor is sculpting the face of goddess Durga ahead of Pujo. That stunning photo by young photographer Pubarun Basu speaks volumes of his love for the craft. Yet, it's only one among his many stellar photographs. Another photo turned the tide for this muse-seeking shutterbug – a 2020 photo titled No Escape from Reality that won him the Youth Photographer of the Year 2021 at the Sony World Photography Awards. Basu was the first Indian to achieve the feat. "My photo was selected among 3,30,000 entries from around 29 countries. It was a very humbling experience," the 20-year-old tells Global Indian in an interview.
Snapshot happy
The 2001-born Kolkata lad got inclined towards photography at age four when he picked his first camera, thanks to his photographer father. Being in the company of the best of gadgets, the Bengali boy was fascinated by the dynamics of photography. That first DSLR camera he held, and the photo he clicked seemed to activate a passion that has only embellished itself. "I vividly remember my father handing me his camera. Since I had seen my dad click photos, I somehow managed to take a picture by imitation," says Pubarun who took his first photo at the Khoai Fair in Shantiniketan.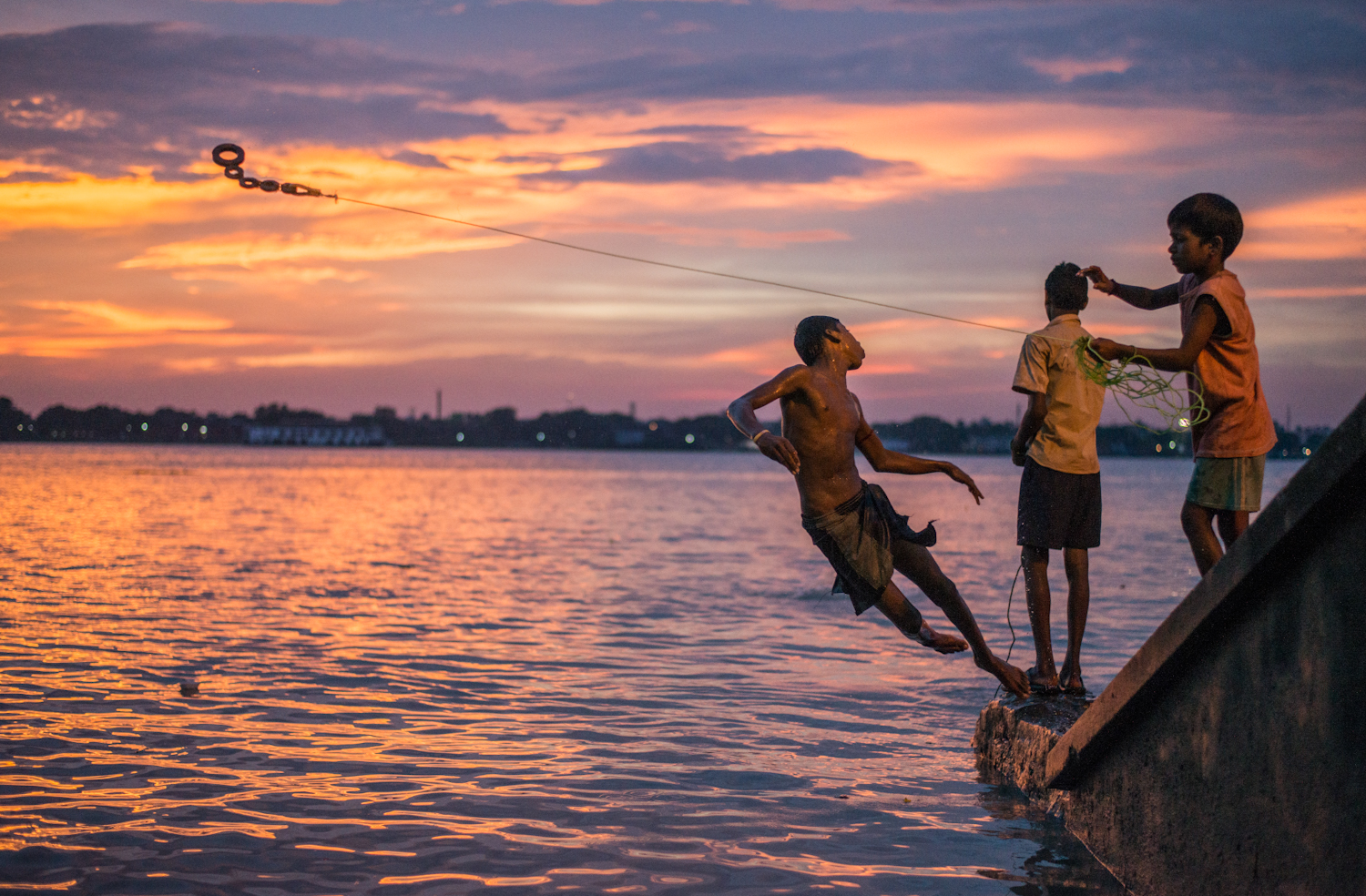 Seeing his father "in action all the time," he learnt the tricks of the trade. Getting access to a good DSLR so early, was a blessing that proved fortuitous. "I understood the tonality, correct exposure and framing. My father had a home lab where he would develop. In time, my taste evolved and so did my understanding of photography," says the English literature student at the University of Calcutta.
At age nine, he was gifted a Nikon point and shoot camera. "I began clicking photos of the birds in our vicinity – bulbuls, tailor birds, kingfishers, I'd capture them all on my lens," reminisces Pubarun who later got fascinated by street photography. "I love capturing sunsets and portraits. Over the years, I developed this style of photography, which has now become my signature," adds Pubarun.
View this post on Instagram
When he won the Youth Photographer of the Year 2021, it augured more acclaim. In July 2020, Pubarun submitted his award-winning photo – No Escape from Reality – (theme composition and design). "The brief was to look for an unfamiliar setting within a familiar setting, and what better place could it be than our home (during lockdown). One evening, I was in my parents' bedroom when I noticed sunlight seeping through the windows, and the iron rails created quite a stunning shadow. It gave the illusion of a cage. I asked my mom to stand behind the curtain, stretch out her hands to touch the curtain. The idea was to represent the feeling of being trapped in a moment, or in one's reality," says Pubarun who used a Nikon D800E for the shot.
All this gave his photography career a major boost. "Winning that title remains unmatched. It took me a while to let it sink in. Many aspiring photographers started approaching me to inquire about the process of selection for the title and my technique," gushes the young photographer who is "still in disbelief" that Sony exhibited his photo across the globe.
The urge to explore
The award-winning photo was exhibited in Japan, France, Switzerland, and Italy. Later, he bagged the Indica cultural photography grant 2021 to work on a project on the tribal communities of North-East India. "I pitched the idea as northeast is a hidden treasure and the tribes of that region haven't been explored much. Eight photographers from the country were selected for the project. I was the youngest," says Pubarun whose project will be published as a coffee table book soon.
The young photographer is keen to capture stories that create an impact. "I want my voice to be heard through my art. My photography has evolved with time, and I wish to put forth a constructive narrative," says the documentary filmmaker who took up online photography course from the Museum of Modern Art, New York during the lockdown, which he says was "an enriching experience."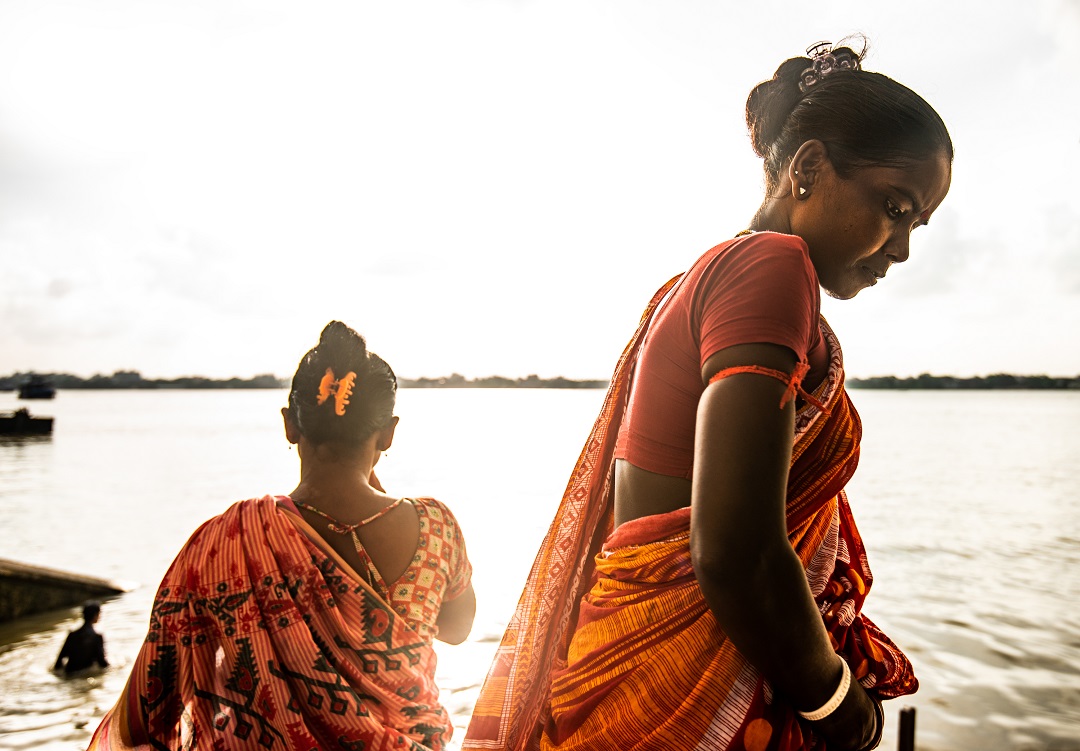 A father's legacy
Basu loves Steve McCurry, Dorothea Lange, and Raghu Rai's oeuvre, yet, it's his father Pranab Basu who is his mentor. "I have learnt everything from him. Whatever I create, he is often the first person I show my work to. He is my biggest cheerleader and biggest critique," reveals Pubarun who has an equal support system in his homemaker mother. "She has been a shield, protecting me against the taunts of my relatives who questioned my unconventional line of work," says the young photographer.
Today, Pubarun, still so young, is a photographer to reckon with. "The idea to be original" he feels helped him set sail. He adds, "When you are young, you love to imitate the works of people you admire. But in the process, you start to live in their shadow. Creativity thrives when you have an individualistic style." Which he sure does.
For aspiring shutterbugs, he advices, "be open-minded and keep experimenting different styles before settling for one," yet he cautions not to get influenced by social media.
A movie buff, his creative spirit meanders into tabla playing, which he has been practising since he was six. Now, he plans to study photography abroad after graduation. "Photography is my passion and I want to pursue it as a career. My vision is to create a community of artists who do projects that speak about contemporary issues," adds Pubarun who is currently in Varanasi to shoot a musical documentary on the holy city.