(August 14, 2022) While people of the country were busy fighting over various problems, the youth have been working quietly behind the scenes, away from the noise, to find answers. In the last 75 years, India has witnessed many young minds who have played an instrumental role in finding the solutions to some of the biggest issues plaguing our society. From space technology to artificial intelligence, and environment to social issues, these innovators have earned global recognition in various fields.
Global Indian puts the spotlight on five young prodigies, whose research and innovations are making a positive impact – not just in India, but across the world.
Self-powered freezer to keep vaccines cool
When he was 15 years old, Anurudh Ganesan invented VAXXWAGON, a portable refrigeration system to transport vaccines safely and effectively. The invention won him a slew of awards, including the LEGO Education Builder Award and the Gloria Barron Prize for Young Heroes. The VAXXWAGON runs on a "no ice, no electricity" system and is very cost-effective (less than $100). It can also keep the temperature consistent for several hours at a stretch.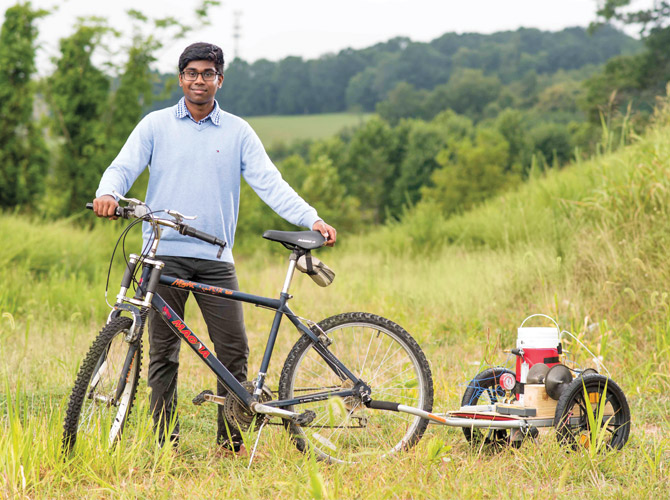 When he was an infant, his grandparents carried him ten miles in rural South India to get him his routine polio vaccination. When they finally arrived, they found the vaccines were useless after having not been refrigerated for an extended period.
Always given to questions and innovation, he recalls asking his father when he was five years old, about inventing a vehicle that doesn't need gas. The innovator didn't stop there. He went on to research the subject, learning everything he could about self-generating power. In keeping with this, VAXXWAGON works with "wheel-powered refrigeration". As the wheel turns, mechanical energy is converted to thermal energy and can keep vaccines cold for up to 16 hours after being powered for only half that time.
Teen's answer to aircraft accidents
Back in 2019, Pravin Nagendran, a student of Biotechnology at Bannari Amman Engineering College in Erode, began working on a plant-based, flame-resistant alternative to materials like glass fibre. To minimise damage caused by impact, aircraft and other vehicles are built using a composite material, like glass fibre, to add tensile strength. The flip side is that they are flammable.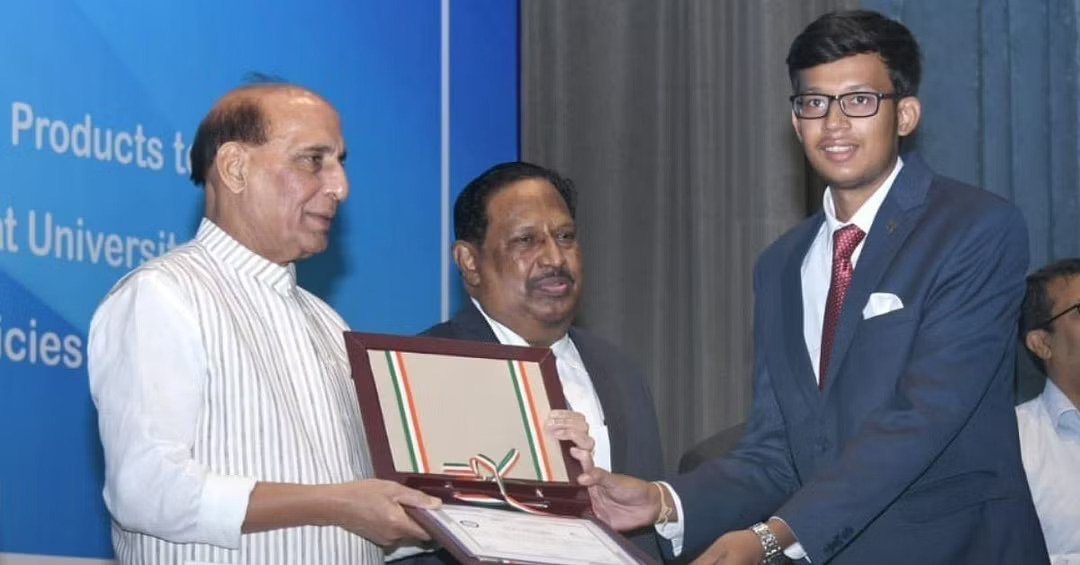 Working out of his lab in college as soon as the lockdown was lifted, the innovator developed a prototype, made by extracting nanoparticles from the ash of the plant, he told Better India. This came after one year of research, during which he worked with members of the faculty to identify a suitable biomaterial. They tested the material at high temperatures and found it completely resistant to fire. It is also biodegradable.
The invention won him third place from over 65,000 entries at the Defence Research and Development Organisation's contest, Dare to Dream 2.0. He hopes to commercialise it after he graduates from college.
The girl who has a planet named after her in the Milky Way
Growing up in Bengaluru, the city of lakes, Sahithi Pingali had come across many infamous incidents of the Bellandur, Arthur, and Agara lakes bursting into flames from the heaps of garbage around them. Worried about the pollution in the water bodies, the innovator came up with an award-winning paper – 'An Innovative Crowdsourcing Approach to Monitoring Freshwater Bodies', and presented it at Intel International Science and Engineering Fair (ISEF).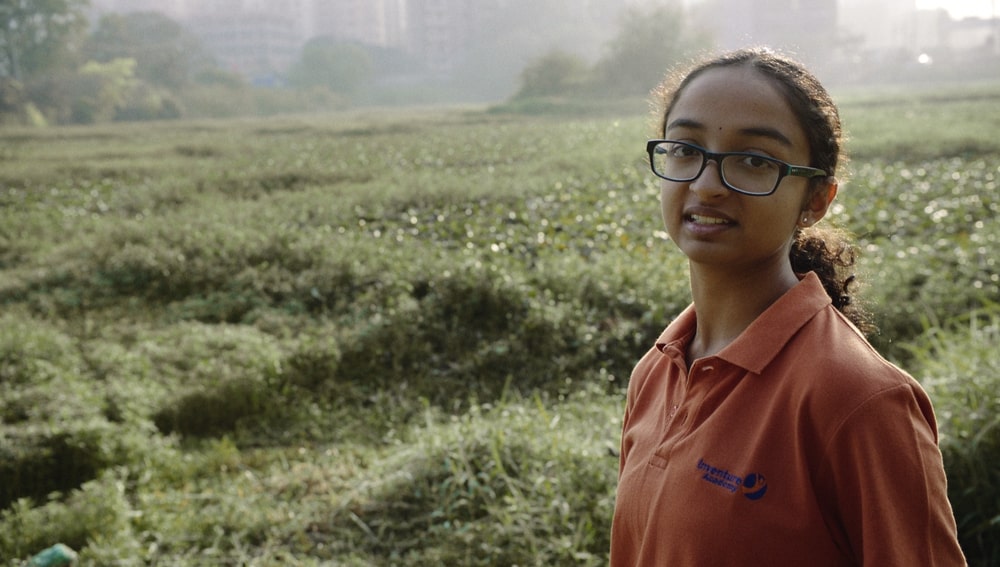 Her work was based on the insights she had gathered through a lake monitoring app and a monitoring kit that she had created to collect the crowdsourced data on the issue. The 16-year-old not only won the second prize at ISEF 2017 but also bagged additional three special prizes there. The talented innovator was pleasantly surprised when the Massachusetts Institute of Technology partnered with ISEF and decided to name a planet in the Milky Way after her as a reward, making entire India proud. Sahiti is now a master's student of management science and engineering, at Stanford University and has worked in several environment-related initiatives since then.
Finding solutions for a better tomorrow
As a young kid, Arunima Sen was often in awe of her parents who spent hours working on various projects for the Indian Space Research Organisation (ISRO). That's how she developed an interest in the subject and started working on innovative solutions for global problems. When she was in grade 10, she was selected for The Junior Academy programme conducted by The New York Academy of Sciences, and that set her on the course of finding many solutions.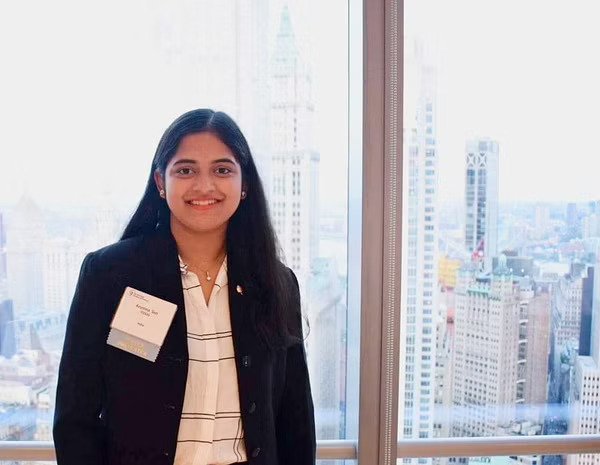 From measuring micro-nutrients in a person's body using strands of hair, to developing a method to save energy in high-rise buildings, the 20-year-old innovator has found a solution to every problem in most developing countries. A climate activist, Arunima is the recipient of several international and national awards — including the Pradhan Mantri Rashtriya Bal Puraskar, MPower Financing Women in STEM Grand Award, and the Distinguished Student Award from the New York Academy of Sciences — and has been named a 2020 Global Teen Leader of the We Are Family Foundation and one of the Mars Generation's 24 under 24 Innovators in STEM and Space.
During an interaction with the press, Arunima said, "I am currently being mentored by professionals from Sidewalk Labs — an urban innovation company working to make cities more sustainable and affordable for all. Since the pandemic had brought many discussions and assignments to a halt, my friend and I are working to resume it soon."
A superhero for women
Shocked by the most gruesome 'Nirbhaya' incident of the country, Siddhartha Mandala, who was a 12-year-old kid then, had accompanied his mother for public demonstrations that followed. Deeply moved by the sordid event, the youngster spent the next four years creating a device to prevent molestation and rape. The gadget that he named 'Electroshoe' passes electricity to electrocute molesters.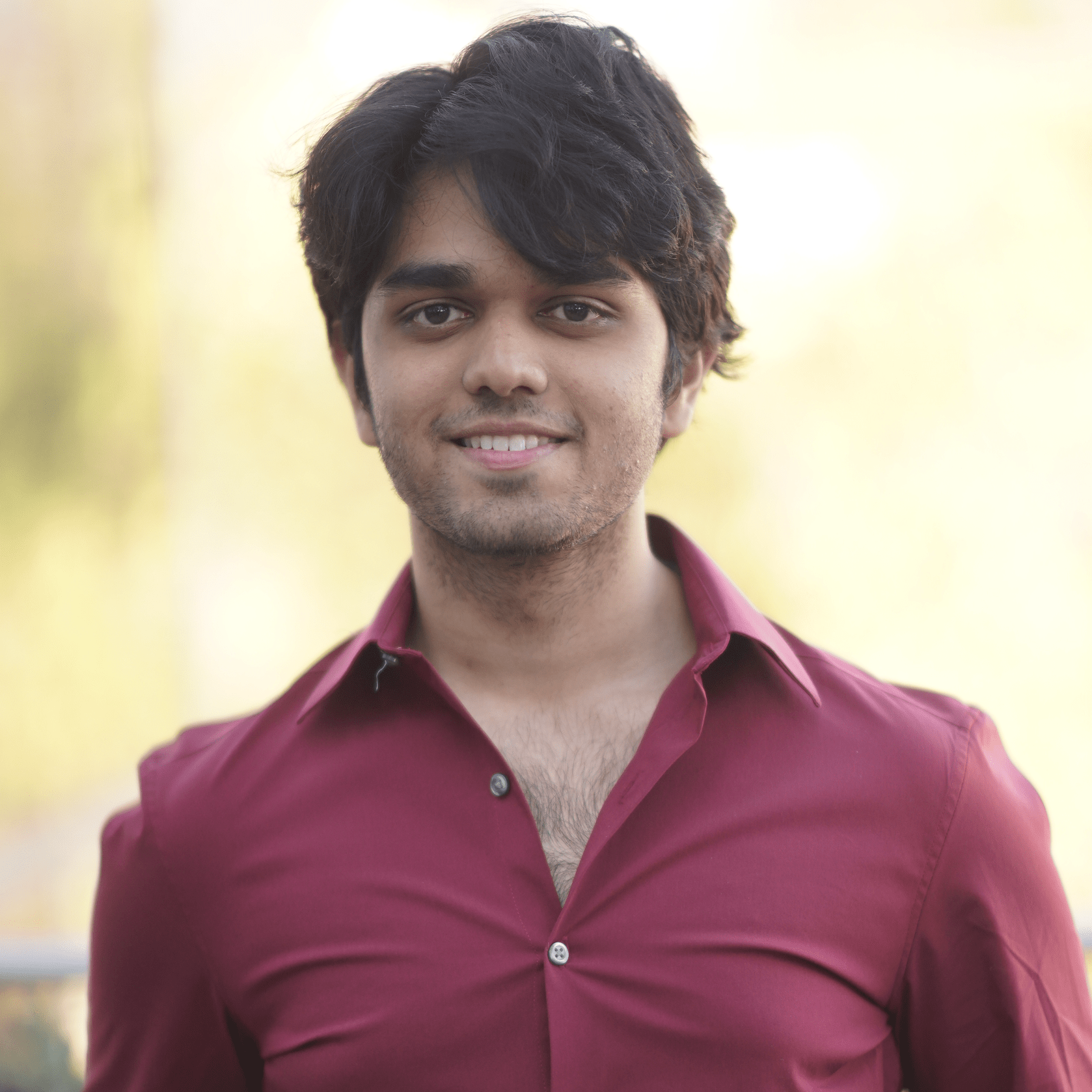 The young innovator had not lost his patience in creating the device even when his prototype had failed 17 times and he had got electrocuted twice during the experiments. The footwear created by him can also send signals to the police, friends, and family using GPS. Influenced by his mother's activism, Siddharth also started an NGO, Cognizance Welfare Initiative (CWI) to spread awareness about rape and its prevention. He is now a student fellow at the Centre for Innovation and Entrepreneurship, Claremont, California. The youngster often visits dating sites, not to find a dating partner but to sell his device.