(March 15, 2023) Being surrounded by nebulizers and inhalers during Diwali has been one of the core memories for Delhi-born Krrish Chawla while growing up in the capital. As someone who battled respiratory problems throughout his childhood, the 20-year-old was always surrounded by air filters to enhance his breathing. This propelled him to find a solution for many like him, who were facing similar issues. "Being curious as a kid, I was just 14, when I dismantled a purifier inside my home to discover a very simple working design. However, I was taken aback the moment my father told me about its exorbitant price. With a strong resolution that breathing pure air is not a luxury but a necessity — I decided to build one myself," the Stanford University student said in an interview.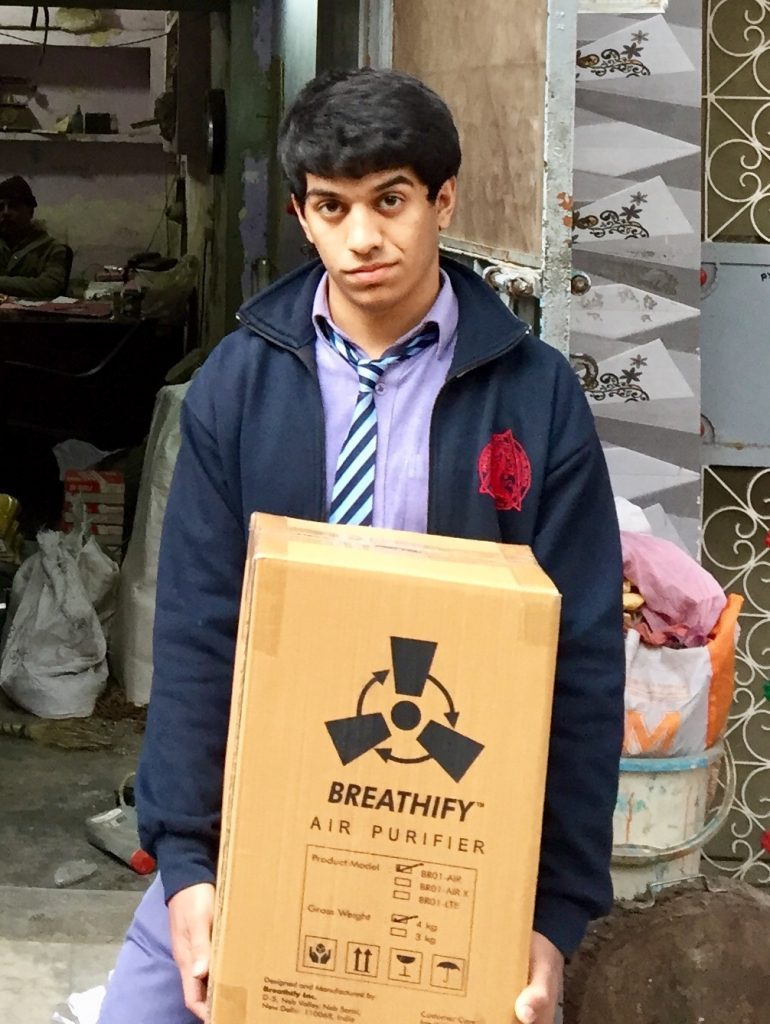 Being a science student, he was well aware of the operations of an electrical circuit and soon started experimenting with different prototypes. It took him 320 prototypes to finally come up with a commercially viable model – "with a focus on delivering maximum efficiency at the most economical rates." This gave birth to Breathify in 2018 – an air-purifying device with an innovative 'Reverse Air' technology. "My parents helped me immensely during the initial days. With the help of my father, I was able to innovate and design a technology called 'reverse air'. It essentially reverses the components used inside the device to reach maximum filtering efficiency," he added. In simple terms, the technology reverses the direction of airflow, thus eliminating any scope of air-mixing with surrounding pollutants.
Made of eco-friendly components, the air purifier is 99 percent plastic-free, uses a HEPA filter that can trap 99.97 percent of ultra-microscopic particles, and is available at ₹4230. "It is a simple plug-in-play operation, consuming 25-65 watts of electricity. The only maintenance is to change the HEPA filter," he told HT.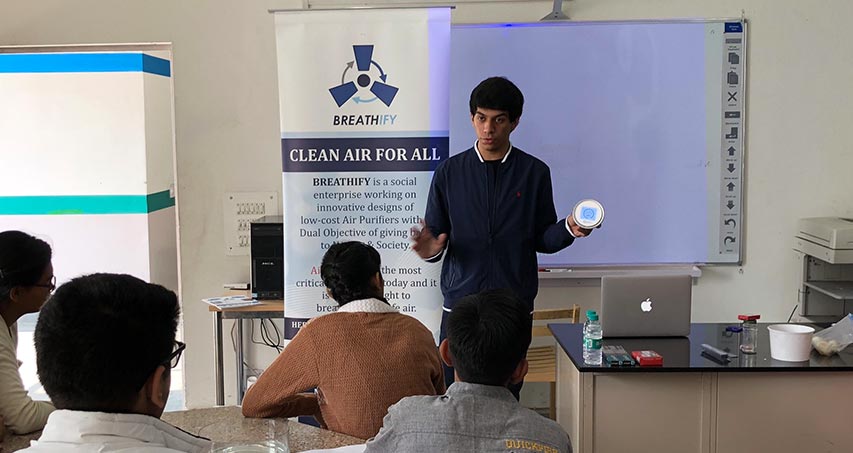 Being a teenager when he made the device, Krrish had to face many challenges, but for him, the prime struggle was to convince people about the simplicity of an air purifier. "I did several demos in front of people showing them the efficiency of my device. Since childhood, I was deeply inspired by minimalism. I believe that instead of incorporating a lot of complexity inside the machine, we should focus on a simple design to boost functionality," the Global Indian said.
The startup began with initial financial assistance from his father and later, he invested the profits from new orders. "I learned on Google through research and experimentation. The challenge was to understand the airflow and correct it as required," he said. Breathify has till now helped improve the lives of over 48,000 people and has reached more than 12000 users in India.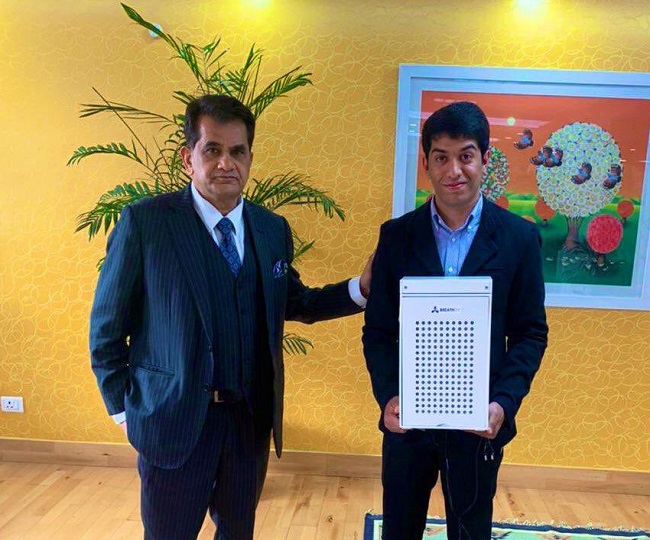 Krrish, who is currently pursuing Computer Science at Stanford University, is an avid photographer and a national-level golfer. He is constantly striving for social upliftment, making positive differences in the world – a step at a time. A common aim of all his projects is environmental sustainability, which he hopes to achieve in the near future.