(February 3, 2023) When Apoorva Panidapu was invited to NBC National TV show Genius Junior, hosted by Neil Patrick Harris in 2018, her excellent performance in mental math created a buzz. Her effortless execution of complex math problems on the American television show established that the talented youngster is one among a select few internationally.
Since then, she has been popularly referred to as the human calculator. The seventeen-year-old high-schooler Apoorva of San Jose, California is not just a math genius. She wears many hats, and is well-known for her abilities in STEAM – an educational approach that incorporates the arts into the more-familiar STEM (science, technology, engineering and mathematics) model. The student, teacher, mathematician, artist, social entrepreneur, and a keynote speaker loves helping kids around the world.
Apoorva has received several global awards in mathematics such as the prestigious Davidson Fellow Laureate, Steven S Strogatz Prize for Math Communication, Spirit of Ramanujan Fellowship, and 2020 Global Child Prodigy Award. Home-schooled since grade six, Apoorva tells Global Indian, "When I was younger, my parents noticed that I loved puzzles and numbers. They realised that I was learning math at a faster pace than what a traditional public school could accommodate."
The math prodigy's foray into the world of art  
The multi-talented youngster is an enthusiastic artist who loves to oil paint and sketch portraits. She is the founder of Apoorva Panidapu's Art Gallery, an online platform through which she shares her artwork and raises funds for charity and social impact. Her paintings and stories have been featured on platforms like Ellen & Cheerio's, 'One Million Acts of Good', Artists for Peace, and Stone Soup.
The grand prize winner of the NASA Langley Research Center's Centennial Student Art Contest while talking about her exceptional achievements and choice of home-schooling mentions, "It gave me the chance to forge my educational path, learn at my own pace and work on exciting projects."
The exceptional path  
A genius in mathematics, Apoorva started taking college classes at age 11 and has since completed several upper-division and graduate-level mathematics courses with a keen interest in number theory. As the youngest researcher in the institution, she attended the prestigious highly selective Canada/USA Mathcamp and the University of Virginia REU both in 2020 as well as 2021. "I am grateful to have worked with world-renowned mathematicians, and to have co-authored six number theory research papers," she tells.
Thank you so much to the Davidson Institute and Bob Davidson for this honor! Special thank you to my mentor Dr. Thorner for all his support. https://t.co/cvjZsey2WQ

— Apoorva Panidapu (@apoorvapanidapu) September 8, 2021
Apoorva executes complex problems with mental math using the abacus method of calculation, a technique that relies on an ancient tool. "I started my journey in math through abacus when I was 5 or 6 years old," she says. "It's just a different way of thinking about computation, adding, subtracting – all the operations," she adds.
The STEAM enthusiast believes in giving back 
A recipient of the Diana Award, Apoorva has also received six Presidential Volunteer Service Awards between 2016 – 2022 for her initiatives. She has been speaking on global platforms encouraging girls, gender minorities, and youth to pursue STEAM fearlessly. Apoorva is a global ambassador for GLAM (Girls Leadership Academy Meetup), through which she encourages girls between the age of eight to 12 from diverse backgrounds to pursue leadership and careers in the field of technology.
Since she was 10, the philanthropic youngster has been using her talents to help underprivileged children with the mission to encourage them to use their gifts to make a difference in the world. "I have helped raise more than $50,000 to support children around the world by using the gifts in math and art," Apoorva reveals.
The prodigy donates the money she makes through tutoring in math to help schools for visually impaired and tribal children in India. "I have very open conversations with my parents about what I value and want to invest my time in," she says, adding, "I try to be intentional about having a schedule such that I'm truly motivated to do the things I do."
Bringing together art and activism  
From raising over $10,000 for the Child Hunger and Famine Relief fund to protesting racial injustice with her painting of George Floyd and donating $1,400 to Black Lives Matter organizations, Apoorva has thrived to bring together art and activism. As the mentor of the Girls Leadership Academy Meetup (GLAM), she has mentored over 1,000 young people through outreach.
The prodigy has also been associated with the Research Science Institute (RSI), which is one of the most prestigious international summer research programmes for high school students. It is sponsored by the Center for Excellence in Education (CEE) and hosted by MIT in Cambridge, Massachusetts. "I was glad to be selected as one of the top STEM talents from around the world to conduct original scientific research for six weeks," she says. "This off-campus work in science and technology research has added to my perspectives of future goals," she adds.
From numbers to letters
Apoorva has created an online column, Gems in STEM. Its her initiative to simplify technical topics of STEM through storytelling and pop culture. "In my journey in the world of math, I've realized that the 'human' part of the 'Human Calculator' that I am often called relates to my ability to connect to other people through humour and empathy, especially when I'm a student who is still learning and growing," she remarks. "Through my articles, I want to convey that STEM has something or the other in store for everyone. You just need to know where to look at," she adds.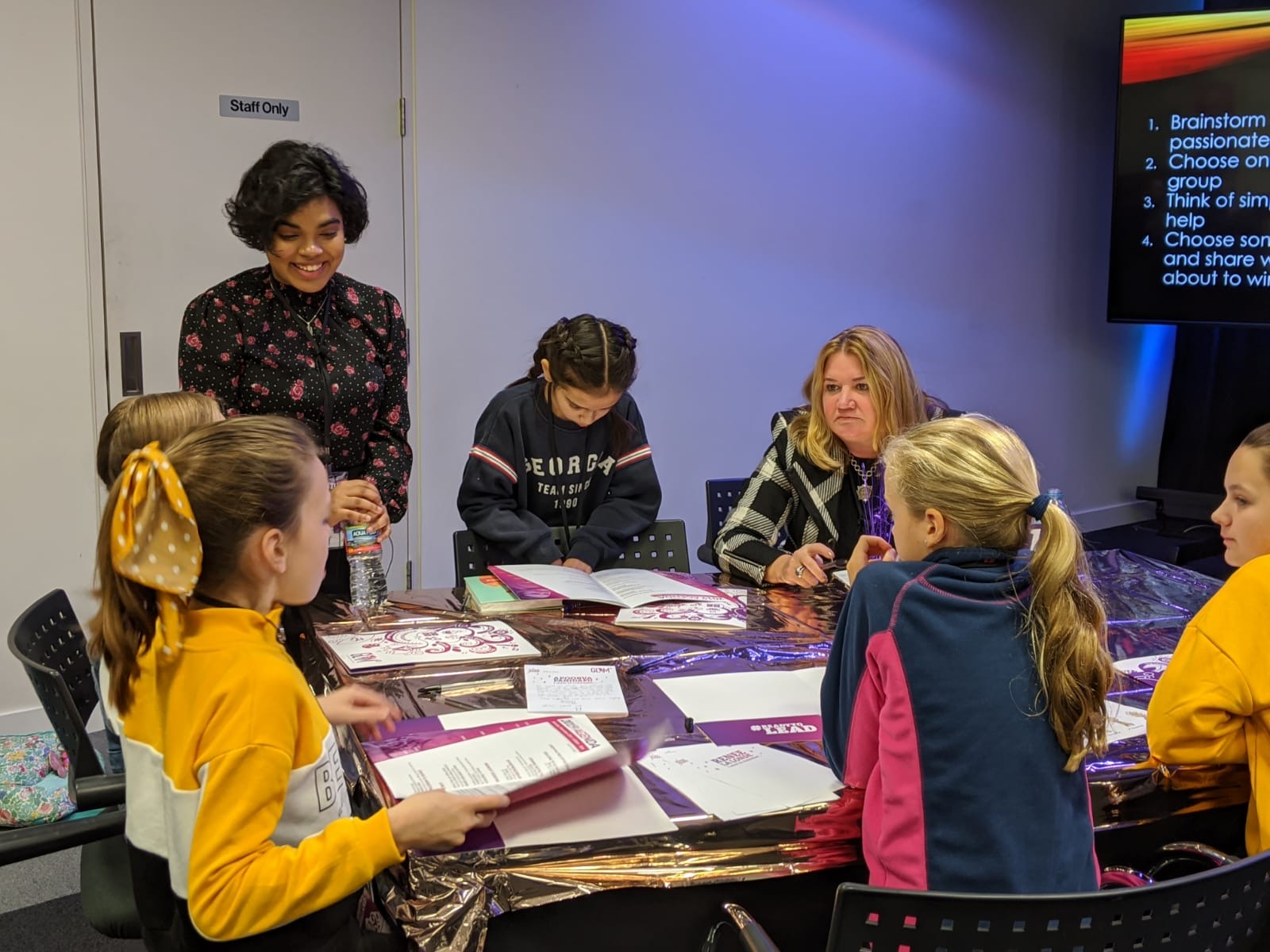 "Gems in STEM has managed to reach out to more than 70,000 people," tells the youngster who has also been publishing her monthly newsletter –  Letter? I Hardly Know Her! "Through it I connect with my network of professionals, peers, and friends and keep them updated about the projects I'm working on, and upcoming events while sharing some interesting content to read," she says.
The course of life 
Apoorva's parents hail from the southern part of India. The engineers moved to the US more than 20 years ago. It was there that Apoorva was born and raised. Following in the footsteps of her parents, the youngster intends to study math and engineering at university next year.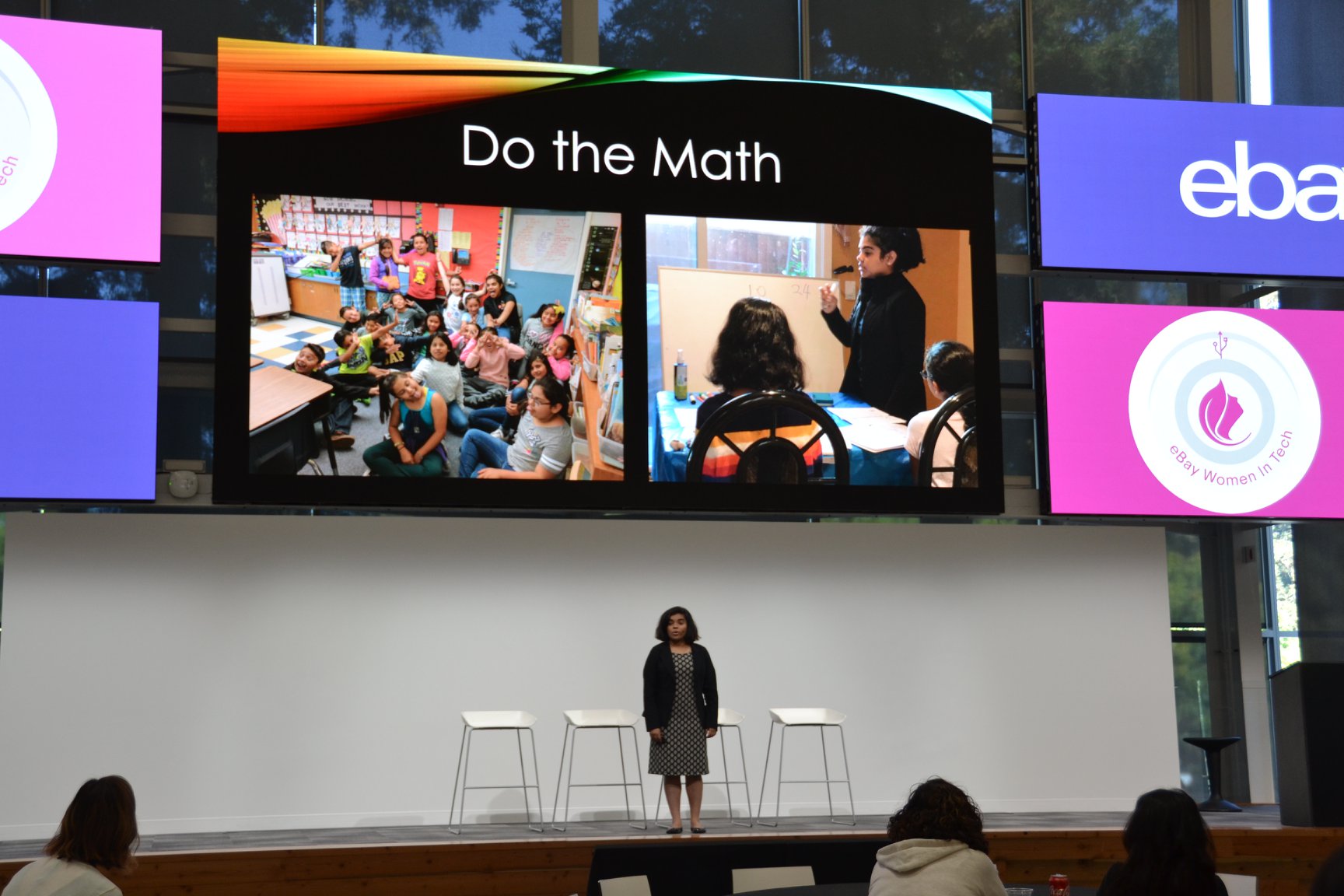 In her spare time, the teenager enjoys reading classical literature, playing the violin, and practicing Kung Fu. "I aim to work on projects with which I can make an innovative and positive impact on the world," tells the expert in STEAM.
Well, her accomplishments so far tell us that she is already making a difference.