(February 25, 2022) From the small Tamil Nadu town of Muduvurpatti comes a lad who has stars in eyes and a steely resolve to affect change towards the environment at the grassroot level. Always socially driven, Yogabalaji G, a 21-year-old engineering student, has been actively working towards creating change from a young age. From initiating tree plantation drives, road safety awareness activities, student and women empowerment, to collaborating with the ministry of human resources and development for the Samadhan challenge to reduce Covid-19 cases in India, this climate activist has always been on his toes.
Recipient of several awards – Mahatma Gandhi Award, Climate Reality Leadership Award from Al Gore, and the UNSDG recognition, Yogabalaji was also nominated by the MHRD in October 2020 for the Padma Shri for his work with the government.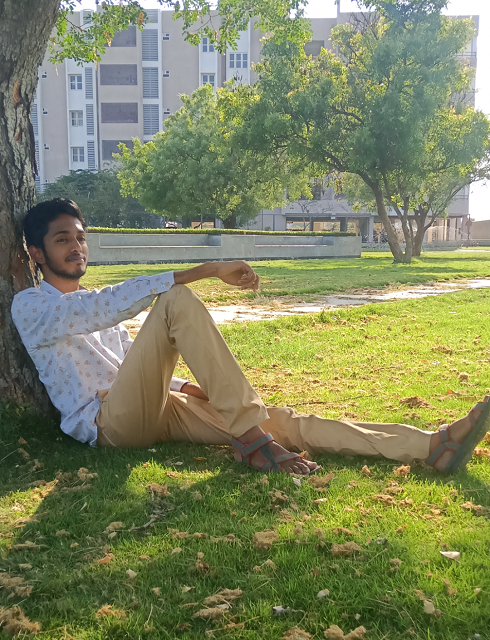 Busting myths, breaking stigmas
Yet, things weren't always hunky dory for this youngster. Born in 2001 in Muduvarpatti amidst floods that claimed the lives of three of his grandparents, his birth was considered unlucky by most people, except his mother. "She named me Yogabalaji since she considered me lucky (yoga), and I was born during the Chithirai festival – dedicated to Lord Balaji," smiles Yogabalaji in an interview with Global Indian. From a village school that lacked basic facilities like a lab, playground and even toilets, he aspired higher.
"Growing up, I always wondered about climate change and the environment. A lot of my questions were answered when I began college. I began researching some more, and realised that emission of Co2, increase in usage of vehicles, and production of cement were some of the major contributing factors to climate change," says the young climate activist, who believes in the adage – be the change you want to see.
He spent more than two years researching the replacement of cement in concrete. This was submitted to the American Concrete Institute, a leading civil engineering body. His project received the second prize at the ACI students' competition. That apart, this climate activist has also been working at the grassroot level to spread awareness about zero carbon and low carbon technologies. "I also speak to students and village folk to spread awareness about environmental issues and encourage them to adopt cleaner ways of life," says the student at Coimbatore-based PSG Institute of Technology. He also visits schools to hold workshops and has been conducting webinars through the Covid-19 pandemic as well.
A tree planting crusader
So far, Yogabalaji has planted more than 10,000 trees and visited more than 50 schools to talk about climate change and sustainable development practices. He also works with leading educational organisations such as Agaram, SEEEDS, and Hope3 Foundation. Some of his research includes social development projects under the TN government.
"The highlight for me was when former President, the late Dr APJ Abdul Kalam invited me and complimented me with books and chocolates for the work I'd been doing. It motivated me to continue carrying out social activities," beams Yogabalaji, who also works in the spheres of senior citizen welfare and road safety awareness.
In 2020, he received a call from the MHRD to work with them in the Samadhan challenge. "I was the only student to be selected for this. My responsibility included creating awareness in rural India, providing masks, sanitisers and other essentials, analysing problem statements, and providing digital solutions," says the civil engineering student, who spent days sleeping for an average three hours as he juggled various tasks.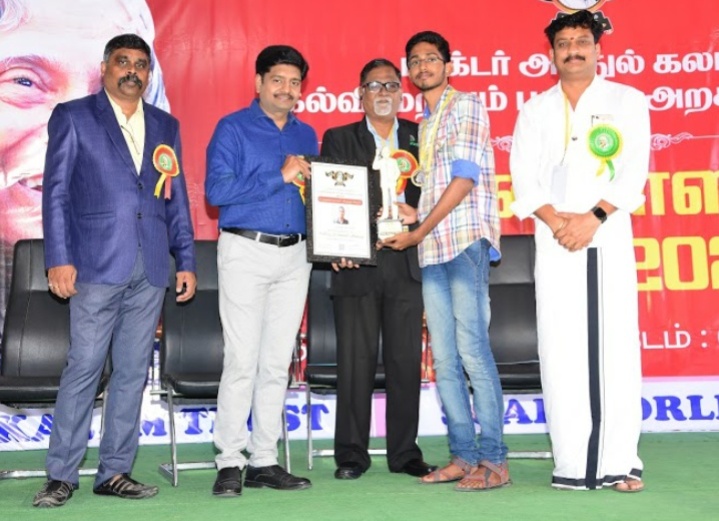 Being the change
Given his background and the fact that his community is majorly affected by the lack of education and environment change, Yogabalaji is determined to change things in the future. "In 1995, my village faced devastating drought, and people suffered from diarrhea. In fact, my elder sister too passed away due to illness at that time. A few years later, around when I was born, my village battled floods during which my grandparents died," he says, adding, "I now want to start an NGO and work in the areas of education and environment. I want to help identify deserving students and provide them quality education by way of mentorship, guidance and involving them in development activities. In the areas of environment, I want to work on CSR policies with leading companies."
As he marches on with this vision, Yogabalaji wants to be a leader who can affect change and social development. Penning poetry on feminism, environment and singing songs to spread awareness, his oeuvre is about creating better lives. And he is well on his way to doing that.