(November 5, 2022 ) Aman Anubhav lives in Sikahar, a village in the interiors of Gaya, the sacred city of Bihar. Nestled into the forest, the weather is cool all year round with the temperature difference between the main town and Sikahar varyies up to five degrees. "In the night it gets very dark here. So, I grew up watching lots of stars and constellations. My father became astronomy teacher, helping me understand the wonders of the natural science" says the teenager.
The founder of DeuxStem, which teaches space science to the layman, Aman received his first smartphone only when the pandemic hit and classes were moved online. With it, his knowledge grew multifold over the next couple of years, so much so that Aman is already passing on what he has learned to the less privileged. During the pandemic, the family faced such dire financial constraints that Aman even had to quit studying at a private school and enroll temporarily in the local village school. Still, he persevered.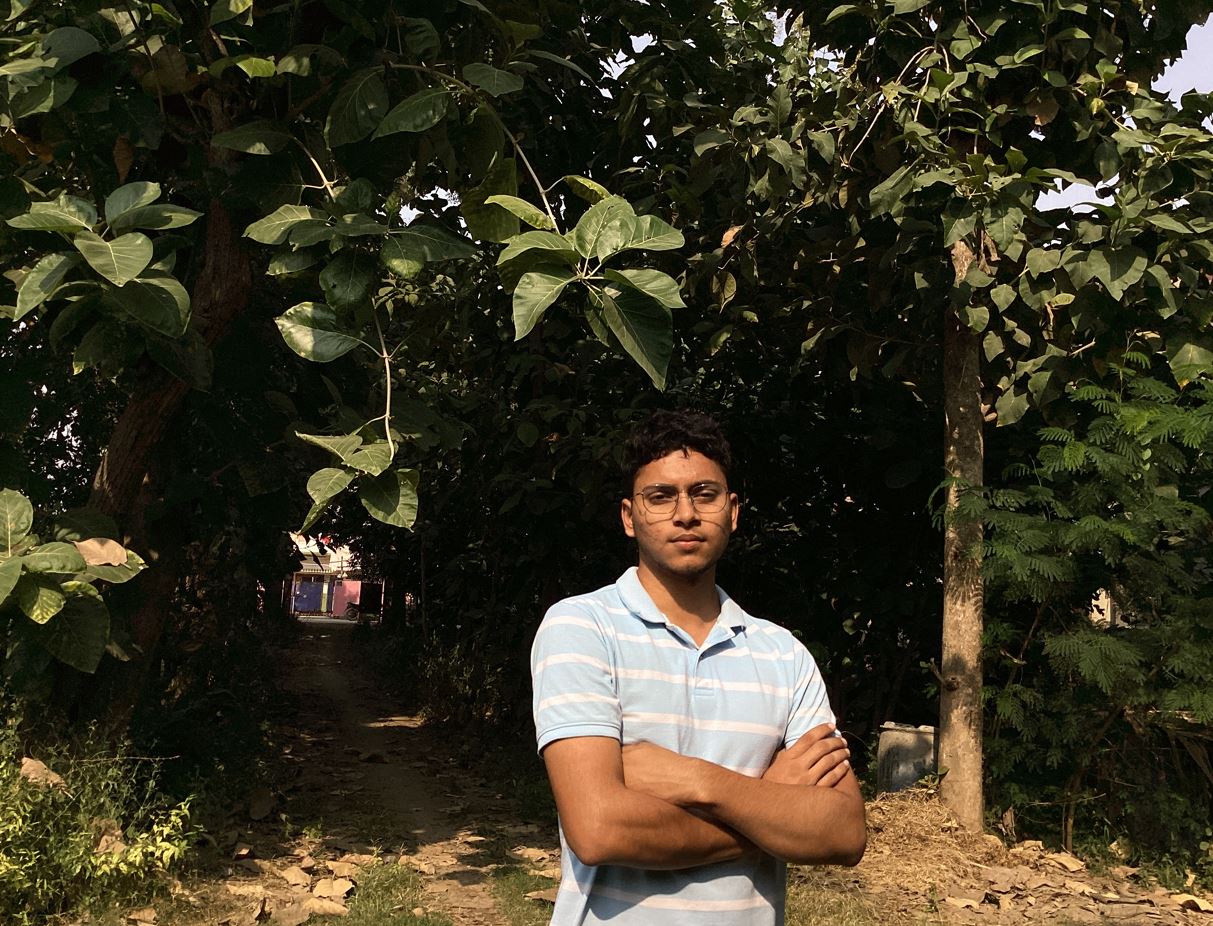 Currently studying in Class 12 at Delhi Public School, Bodh Gaya, Aman educates people about physics, astronomy and aerospace through his website, social media and YouTube channel, has received appreciation from National Aeronautics and Space Administration (NASA) and also from many other globally renowned organisations from the sphere of space science.
Apart from creating educational content, DeuxStem is working in partnership with International Astronomical Search Collaboration (IASC) that provides high-quality astronomical data to citizen scientists around the world, to make original astronomical discoveries and participate in hands-on astronomy. 
Aman and his team have been identifying asteroids (small rocky objects that orbit the Sun) in collaboration with IASC. Two of the twelve identified asteroids are already under deep review of NASA. Deeply inclined towards the STEM subjects, Aman has also digitally developed 105 aerospace equipment designs, some of which have stood out in competitions and been acknowledged by specialists in the domain.  
All about space
The sixteen-year-old student of standard 12, DPS, Bodh Gaya strives to deliver top class pedagogy in advanced STEM knowledge to the masses. "My purpose in starting DeuxStem was to put all my aerospace equipment designs, and research papers on modern physics, quantum physics, special relativity, general relativity in one place so that people can read them, and get educated."  
Within months of his initiative, he was thrilled to get an appreciation from NASA, European Space Agency, Ariane Group – an aerospace company based in France, JAXA Space Center, Japan, and astronaut Tim Peake," he tells Global Indian. 
We also got a very good appreciation post from Canadian Space Agency. They even started following our organisation on social media and website. German Aerospace Centre (DLR) also acknowledged our efforts. This motivated us to create some more digital designs of aerospace equipment – Aman Anubhav
Developing aerospace equipment designs
"These days people want to go to places other than earth, and it is possible only with the help of aerospace equipment," he smiles. Aman dreams big and doesn't shy away from the work either and taught himself the basics of aerospace design.  
As a reward, the Bihar boy has bought himself a new tablet, after having achieved so much with just a smartphone. "I was introduced to a smart phone for the first time during the Covid-19 outbreak, when my school classes shifted online. Before that, we were strictly not allowed to use them," he says. Like any teenager, he spent his time playing games, watching videos and streaming films.  
Aman explored aerospace through a game he had on his phone. "That's how my passion for designing aerospace equipment developed," he says. Although there is software available to create these designs, doing so requires a good amount of scientific knowledge. This he acquired through books and research papers from Springer, the German multinational publishing company, watching YouTube videos and going through relevant material available at MIT OpenCourseWare (OCW), a web-based publication of virtually all MIT course content. "It has some really good courses in aerospace dynamics – that helped," he says. Aman also watched movies like Interstellar, Ad Astra and Martian. 
One of the designs that he is really proud of is a piece of equipment he has named Vyomgami. Derived from the Sanskrit word Vyom Shastra, the name means the scripture of aerospace. "Weather balloons are used  to launch rockets to the upper atmosphere and then ejected there, helping the rocket take off without having to fight atmospheric resistance. That's how it gets into orbit with very little fuel consumption." Vyomgami is meant to facilitate this process. 
The design of Vyomgami stood out in a competition organised by Spaceonova, an organisation that educates people about space and aerospace. He has also come up with solutions that he has named Rakshak and Pavana that can help achieve sustainable energy and clean climate.
Don't expect the voyage to be a cruise – we should focus on research and innovation rather than scores to help secure the true act for which humans are here – 'Development' – Aman Anubhav
Aman attended one of Asia's largest Techfest, IIT Bombay Techfest last year. Amidst the many talented young minds, he got acquainted with Roshan Naidu a VIT student who is now the co-founder of DeuxStem, taking care of the operations part of it. He has also participated in CERN – European Council for Nuclear Research conference. "I got the opportunity to interact with Dr Steven Goldfarb from University of Melbourne working at ATLAS experiments for the launch of LHC (large hadron collider), Higgs Boson, Gravity & Graviton and particles & nuclear physics," he tells.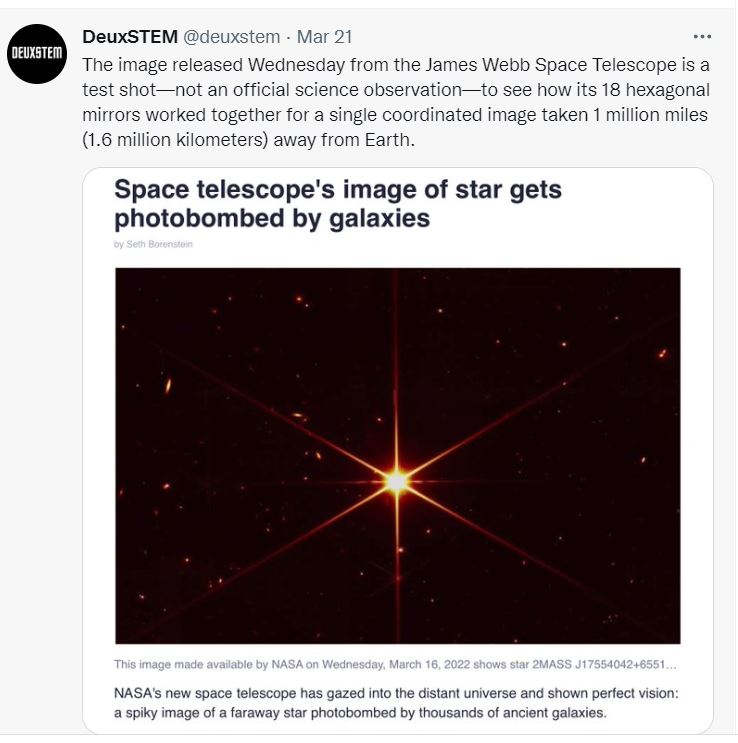 Finding asteroids
Talking about his partnership with IASC, Aman says, "It's a not-for-profit organisation that enjoys sponsorship from well-known research bodies like NASA, International Astronomical Union, Catalina Sky Survey etc. to equip citizen scientists with knowledge of astronomy.  
IASC get pictures of the night sky directly from NASA-controlled Pan-STARRS Observatory in Hawaii. "These pictures are like data of identifying asteroids, which is a technical and tedious process." 
There are certain criteria to classify an asteroid. Since it involves processing an extremely large amount of data (several Petabytes per night are captured by NASA telescope), they send it to IASC, giving citizen scientists an opportunity to make original astronomical discoveries and participate in hands-on astronomy. In collaboration with IASC, Aman and his team have educated 85 people from places like USA, Pakistan, Morocco, Iran and other countries on astronomy, hand-holding them in identifying asteroids. The discovered asteroids are then put under deep review of scientists at NASA. 
"It's such a technical and tedious process that in close to three years, we have been able to identify just about 12 preliminary stage asteroids," says Aman. 
Out of those 12, two have qualified for the probational phase of study by NASA scientists. "The process of the preliminary stage asteroids getting categorized for probational review takes another six-to-10 months. Once NASA confirms after their investigation, we will get to name the asteroids we identified," he says.  
Making an impact
Aman is associated with Child Rights and You (CRY), and has raised funds to support the cause. He was also selected to the prestigious LaunchX 2022 a programme hosted by MIT to promote entrepreneurship and technology. "Just about 10 percent of students who apply for the programme get selected globally for this programme," says he.
Although the programme was scheduled offline at the University of Michigan, due to covid protocols it was conducted online. With a team of students from different countries, Aman developed a startup – SEDU which was a solution to teach teenagers about the importance of sexual knowledge and removing taboos attached to it. To facilitate knowledge in a fun way he and his team developed a physical board game and a web game. Through  marketing and sale they got successful in generating $285 during the five weeks course and $500 thereafter for the business model, completing the programme with flying colours.
Life and role models 
Aman comes from a humble background. His father, a farmer, is still trying to recover from the losses of the pandemic, after his business shut down. It was so hard on the family that Aman had to discontinue his studies at DPS and enroll himself in the village public school for a time. "When I was in class 9, it became difficult to continue studying at the local school so I was re-admitted to DPS," says Aman. He aims for a PhD in Astrophysics, so that he can be a researcher from "the very start."  
The Bihar teen is deeply inspired by Google CEO Sundar Pichai and relates to him a lot. "His father had to spend a year's salary to buy him the air ticket to send him to Stanford University in the US" remarks he adding, "I too cannot afford higher education." Like his role model he aims to bag a scholarship from a good institution to take forward his dreams.  
In his free time, the youngster likes going to the farm with his father and even enjoys helping his mother in the kitchen. "It's not very conventional for boys to work in the kitchen where I live but my mother appreciates it," says the teen who could barely converse in English until 2019. "It was after getting my phone that I immersed myself in listening to TED talks and podcasts, and from there I have picked up the ability and confidence to speak English," he says.  
The teenager is a good example of how to put technology to good use for enhancing one's knowledge and personality, and that if there is a will, a lot can be achieved even when the resources are limited.