(February 26, 2022) When inventor Nicola Tesla remarked, "Be alone, that is the secret of invention; be alone, that is when ideas are born," a brilliant 15-year-old girl from Chandler, Arizona, inadvertently followed his diktat. Teen inventor Prisha Shroff sat alone, contemplating solutions to world problems. Et Voila, she solved some, and is on her way to solving many more.
Finding a problem, solving it, and moving on to the next is Prisha's modus operandi. A mind that runs riot on witnessing something disconcerting, the teen inventor dives into her cauldron of extensive tech and coding stack – and out of that Stem hat a solution is born!
An Intel Innovator, she also had a national honourable mention at the NCWIT Award for Aspirations in Computing. Included in the Smithsonian Sixteen Innovators to Watch in 2022, the honours, they keep on coming. Her 2021 invention – An AI-based Wildfire Prevention System won the Broadcom Masters Lemelson Award for Invention, Wells Fargo Sustainable Earth Innovation Award and the 3M Young Scientist Award.
How a wildfire triggered a fire in her
Prisha witnessed the devastation by wildfires on her way back from LA. Troubled, she researched into AI and tech. Her answer was a Wildfire Prevention System which uses real-time NASA and NOAA meteorological data to predict wildfires. The system alerts and even deploys a drone carrying flame retardant. Just 15, her proclivity to use tech began at just six years of age. Yes, that young.
"I used an engineering design process to build the WPS. The first time, it used only one input parameter, temperature, and image processing to predict hotspots, and had low accuracy. I revised it, and it uses real-time data of six input parameters from Nasa and Noaa to accurately identify hotspots," teen inventor Prisha Shroff explains in an exclusive with Global Indian. One nods, not fully comprehending, but yes, a serious problem has a solution.
Her WPS is 98.6 percent accurate today. And it combines artificial intelligence to analyse temperatures, soil moisture, precipitation, vegetation, health and wind.
"The fire lasted 86 days, causing 1,032,648 acres of land burnt, and 935 structures destroyed," recalls Prisha. "I was happy to realise that the solution can be used in the real world to prevent wildfires," says the teen inventor who is now exploring patents, and working on improving it.
When tech calls, Prisha answers
Her interest in computing and technology thanks to her project-based learning elementary school saw her master 'all things coding.' "My teachers encouraged me to keep asking questions. The scientific method and engineering design process were stepping stones to computing and technology. They were the life changing- foundation blocks of my education," reveals the teen inventor.
Soon, Prisha was leveraging this power to "make things happen," while peers and experts looked on in awe.
"One day, my mom showed me the code of a digital clock which used an arduino board to tell time. A few lines of code to tell the time…," left her wonderstruck, and suddenly the world of coding became the framework to mind-boggling inventions for a wee girl – a WPS, a self-cleaning solar panel, a water-saving showerhead, a solar-powered drone, and an arduino-based leak detection device.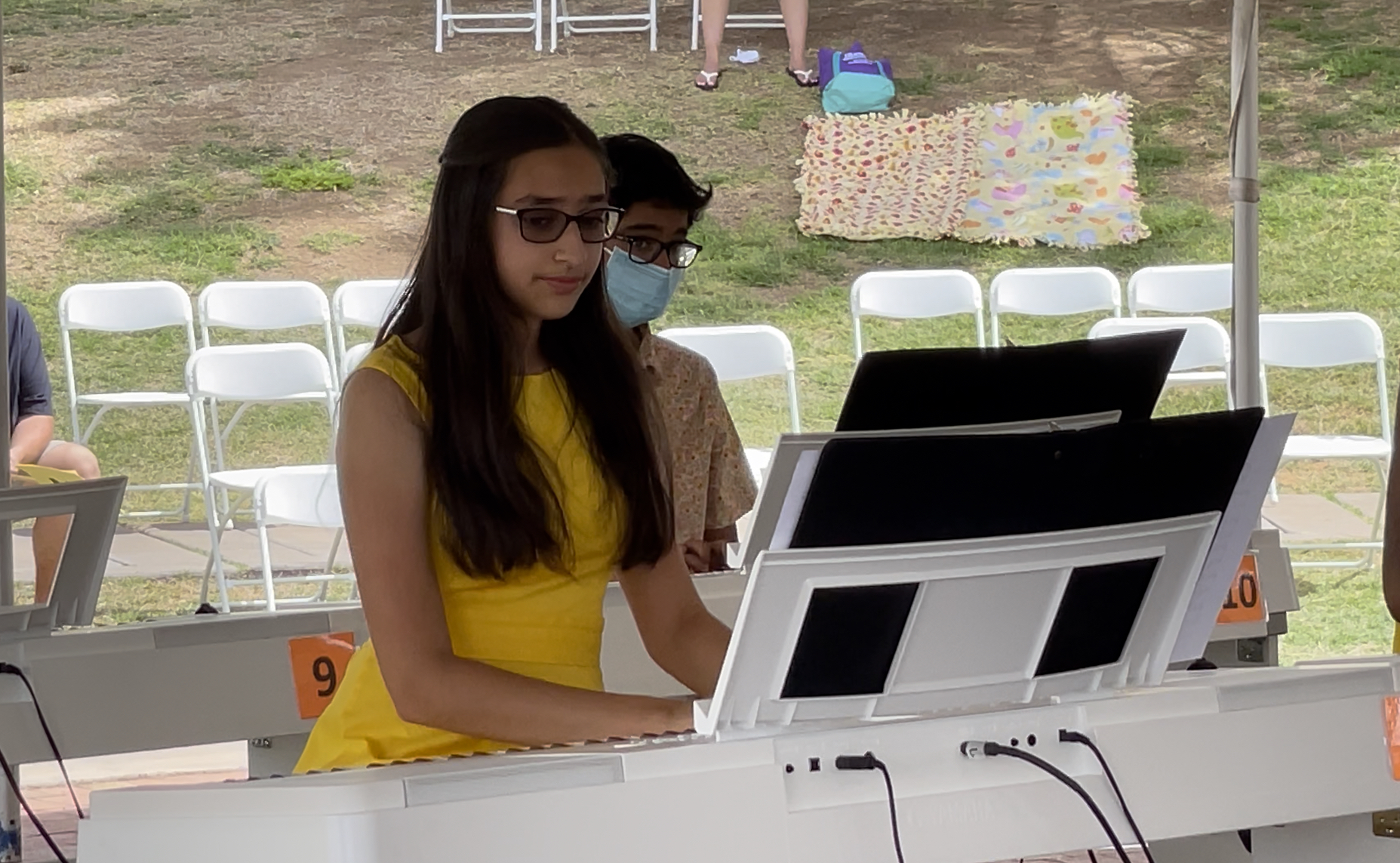 A clubber who Stems change
Shroff inhabits a world of block codes, and programming ozobots. A self-taught coder, she learnt on code.org, and soon transformed a few lines of code into a functioning website. As part of the drone club, Prisha wasn't just flying drones for fun, but learning about the physics of flight. "I discovered that the drone's flight time was so small, which hindered functioning. So, I developed solar-powered drones," says the teen inventor. At the 3D printing club in school, more inventions followed – a medi-kit. Unsurprisingly, even the video game design club saw her create an educational game.
AI fascinates this little genius. An Udacity course followed by a Kaggle one, Prisha is now ever-ready to solve real-world problems. That is, if she hasn't already.
On winning the Broadcom Masters Lemelson Award for Invention 2021 with a prize of  $10,000, the teen inventor says, "My thoughts were happiness as I had created a solution that had a positive impact. It boosted my confidence, and inspired me to never give up."
Nurtured in academics
Prisha's parents Romish (from Mumbai) and Prital Shroff (from Baroda) have strong academic credentials. Her father, a computer engineer, did his MBA from Chicago, and now works at a US Fortune 500 company. Her mother, was motivated by her father to study further, and has an MS in computer science from Penn State. She works at a tech firm, also a Fortune 500. Prisha's Gujarati upbringing ensures she visits her grandparents and cousins in India frequently.
"She's always been this motivated kid who wants to go change the world," says her mother Prital while her brother is inspired by how Prisha's mind works.
The ninth grader from Hamilton High School, LA is not all geek. She plays the piano, sings and reads. "When I play the piano, I feel peaceful, calm and in my element. Singing boosts my confidence. I am the happiest when I am composing my own songs," says the artsy scientist.
Elon Musk, a role model
Teachers, project heads, parents, have all mentored this sponge of knowledge. Yet the the teen inventor's bigger inspiration is, "Pujya Gurudevshri Rakeshbhai, a peaceful, enlightened master, and spiritual visionary. He teaches us to become better people through practical examples and stories. His mission is to realise one's true self, and serve selflessly. He teaches us 5 S's – satsang (timeless wisdom), sadhana (spirituality applied), seva (selfless service), sanskruti (culture), sports." It does explain Prisha's single-minded focus on doing good.
Elon Musk, her role model, she feels is an "amazing visionary with brilliant ideas" "His electric self-drive Tesla cars, SpaceX, exploring commercial flights to both Earth and the lunar orbit, Musk has even created Boring, a company that works on building the hyperloop," says an excited teen inventor who advices, "Be curious, dream big and never give up."
A 15-year-old teen scientist who understood a Nasa problem then went on to invent a self-cleaning solar panel, she explains "Solar panels face dust that decreases efficiency. Nasa declared its Opportunity Mars rover unresponsive after its solar-powered robot went silent during a dust storm." Prisha increased efficiency with her self-cleaning, self-detecting solar panel system (with a dust sensor that activates a wiper system).
It hard to fully grasp a teen and her brilliant scientific mind. "Prisha the scientist and Prisha the 15-year-old are the same person! I enjoy hanging out with friends, playing board games with family, and baking with my brother!" she giggles.
Onward with an incredible sense of self, the years ahead can only be meteoric. She wants to be an entrepreneur, and create solutions. "I am going to change the world with solutions that improve day-to-day lives and the planet. The future will only decide what I will build, but I will be solving real-world problems," vows the teen inventor.