If anything, the pandemic has taught most of us the importance of investing early and investing right. The lockdowns emphasized the need to go digital; even with payments and other financial transactions. And cashing in on this are India's many financial technology startups that have made life easier for the consumer. With over 2,000 fintech startups operating in India across the areas of stockbroking, loans, and contactless payments, there's a lot the sector has to offer a nation finding its way around a new way of transacting.
Global Indian looks at some of India's most promising fintech startups that have been changing the way the country spends.

Zerodha
Founded in 2010 by brothers Nithin and Nikhil Kamath, Zerodha has been changing the way young India invests in stocks. The Bengaluru-headquartered company offers retail and institutional brokerage, currencies and commodities trading, mutual funds, and bonds. With an active client base of over 32 lakh, Zerodha is the largest retail stockbroker in India, beating even traditional brokerage firms such as ICICI Securities and HDFC Securities.
The idea for the startup came about when Nithin, who'd been trading stocks since the age of 17, felt the need for a platform that offered people a seamless trading experience. The operations which initially focused on day traders have now evolved to cater to long-term investors. The company began as a completely bootstrapped venture and has so far not required any external funding; the company has been thriving despite the pandemic with people making a conscious effort to begin their investment journeys in these uncertain times. The platform has seen a 100% growth in concurrent users and won the NSE Retail Broker of the Year in 2018.

CRED
This Bengaluru-based fintech startup was founded in 2018 by Kunal Shah and lets users pay their credit card bills through an app. They in turn receive benefits via Cred coins and gems that can be redeemed across coffee shops, theatres, and e-commerce sites. The startup has also added a new feature to allow users to pay house rent and has introduced short-term credit lines. By 2021, the company has clocked in over 5 million users and currently offers five products: CRED RentPay, CRED Cash, CRED Pay, CRED Store, and CRED Travel Store.
The two-year-old company is one of the youngest Indian startups to become a unicorn with a valuation of over $2 billion. In April this year, the company had raised $215 million in a Series D funding round led by Falcon Edge Capital and Coatue Management. In January, it had raised $81 million in Series C funding.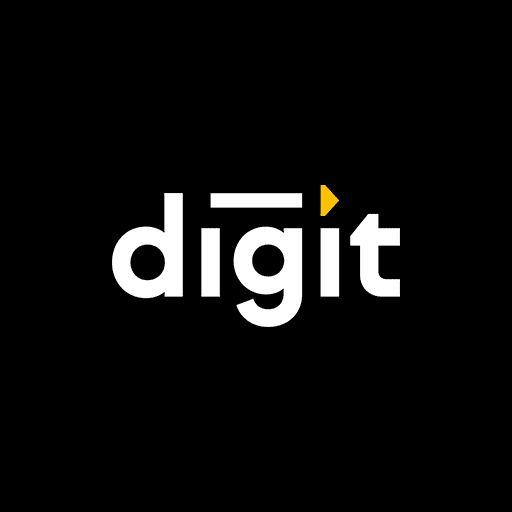 Digit Insurance
Founded by Kamesh Goyal in 2016, Digit became the first startup this year to enter the unicorn club through an undisclosed investment round. Headquartered in Bengaluru, the company is backed by the Fairfax Group. Its services include care insurance, travel insurance, home insurance, commercial vehicle insurance, shop insurance. The platform leverages technology to simplify the whole insurance game and offers features such as smartphone-enabled self-inspection and audio claims.
It recently announced that it is now valued at $3.5 billion after raising $200 million in funding from new and existing investors such as Faering Capital, Sequia Capital India, and IIFL Alternate Asset Managers. Since its inception, the company has gathered a customer base of over 1.5 crore.
MoneyTap
Founded in 2016 by Anuj Kacker, Kunal Verma, and Bala Parthasarathy, MoneyTap is India's first app-based credit line. Launched in partnership with leading banks, it caters to the credit needs of middle-class Indian customers. With a presence in over 40 cities, MoneyTap provides small-medium cash loans, quick credit on mobile with affordable interest rates, and flexible EMIs. The founders, who are IIT and ISB alumni, wanted to make credit accessible to those Indians who found it hard to get loans when they needed it.
In the five years since its inception, the startup has now become an RBI-registered NBFC and has over 11 million users with a credit disbursement of over ₹4,000 crore. The startup is now all set to transition into a credit-led neobank FREO and aims to offer an innovative digital banking experience that focuses on the needs of modern Indian and Souteast Asian consumers.