Until a couple of days ago, his was a little-known name. However, the Indian government's ambitious Cabinet rejig has shot Ashwini Vaishnaw to the limelight. But he is not your typical Indian Politician; an IIT-Kanpur and Wharton Business School alumnus, Vaishnaw is a technocrat who managed to impress the ruling party's top brass with his varied and vast experience. First as an IAS officer, then corporate honcho, and finally as an entrepreneur before he joined politics in 2019. Unafraid to evolve with time, Vaishnaw has portrayed each of his roles with elan. And now the 51-year-old former bureaucrat is all set to take charge as Minister of Railways, Minister of Communications, and Minister of Electronics and Information Technology. 
His transformation as a politician is not without its sartorially comic moments. In an interview with Business Standard, Ashwini Vaishnaw said,  
"I kept coming to Parliament in shirt and trousers, till the watch and ward staff accosted me asking if I was the private secretary to any MP. I showed them my identity card but from the next day changed to kurta pyjama."

 
From Jodhpur to Wharton to the Cabinet
Born in Rajasthan's Jodhpur Vaishnaw secured a gold medal in BE (electronics and telecommunication) from the University of Jodhpur. Ashwini Vaishnaw then did his M.Tech in industrial management from IIT-Kanpur before clearing the UPSC exam with an All-India Rank of 27 in 1994. His first posting was in Cuttack and over a span of 15 years he worked in various regions including Balasore and Sundargarh. In 2004, he was appointed as Deputy Secretary to former PM Atal Bihari Vajpayee's office where he worked on the public-private partnership model of developing infrastructure.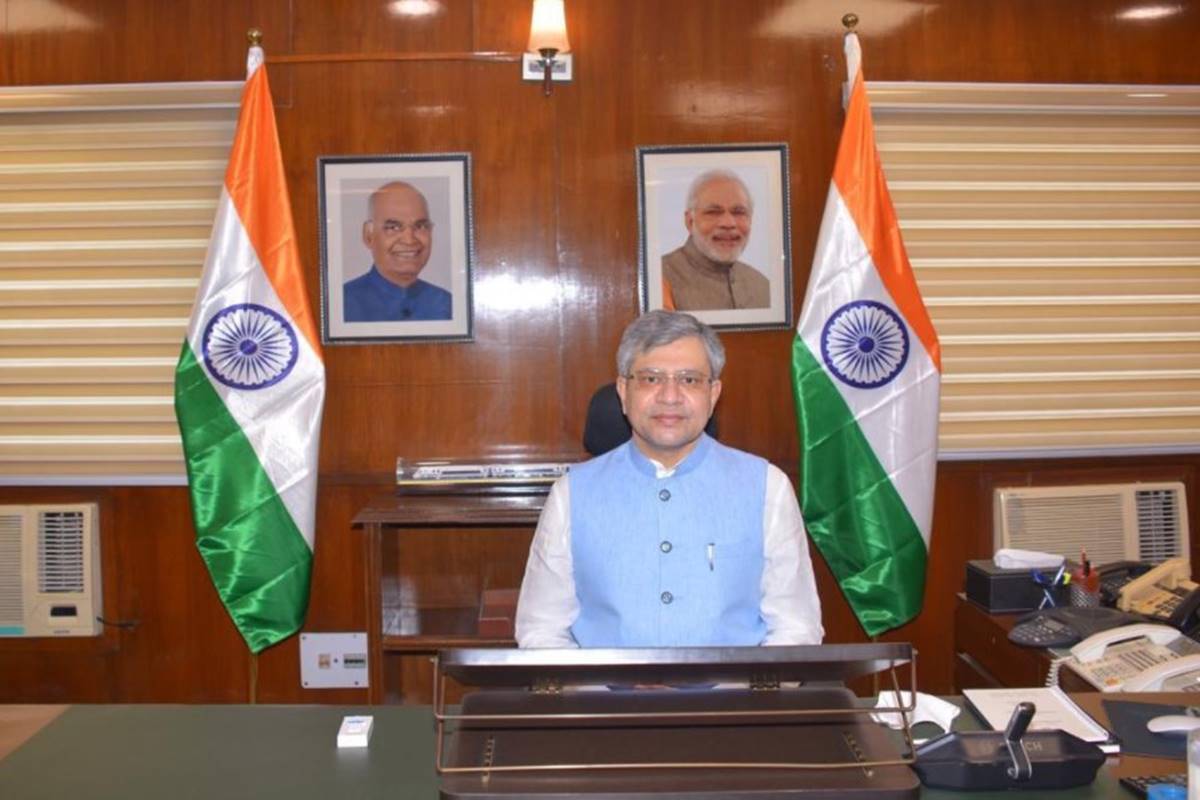 When the super cyclone hit Odisha in 1999, the Indian Politician was district collector at Balasore. He used information on cyclone patterns from a US Navy website to alert and update the state machinery, enabling them to take immediate relief and preventive measures. His work helped them save 10,000 lives with timely evacuations.  
In 2008, Vaishnaw took a break from government services to pursue an MBA from the Wharton School of the University of Pennsylvania. When he returned, he voluntarily resigned from the Services to join the private sector. He went on to work with top companies such as Siemens and General Electric in leadership roles. In 2012, he decided to embrace entrepreneurship and ended his corporate stint to set up Three Tee Auto Logistics Private Limited and Vee Gee Auto Components Private Limited – both manufacturing units of automotive components – in Gujarat.  
In an interview with NDTV, his Wharton batch mate and fintech startup Ula's CEO Nipun Mehra said,  
"Ashwini was one of the most brilliant people in my Wharton MBA class. He was older than most of us and had accomplished so much before coming to Wharton so the class learned quite a lot from him." 

 
By 2019, Vaishnaw had entered active politics and was elected as member of the Rajya Sabha. His appointment to the Union Cabinet has surprised many, as unlike others Vaishnaw has never held any post at the state level. Political experts say it is his wide experience in both public and private sectors that made him a prime candidate for the portfolios when Modi was finalizing names for the recent Cabinet reshuffle.  
Vaishnaw will now don the influential role as India – one of the fastest growing markets for American companies – gears up for its confrontation with technology giants such as Twitter and Facebook. 
Mobile based agro-advisory services are assisting even the small and marginal farmers.
They can get alerts on market price, cultivation practices, weather forecast, pest and disease management etc.#DigitalIndia is changing the life of farmers. pic.twitter.com/LkuoGZQHRj

— Ashwini Vaishnaw (@AshwiniVaishnaw) July 10, 2021