(July 28, 9:50 am)
"I've got more interested in the form, the artistry, and wanting something new – not just in my writing, but also when I'm reading. I get very bored when I read novels that have nothing new in them. So, that's probably what drives me about what I write next. I try to reach beyond what's already illuminated, those darker kinds of places, through my writing."
That's how Sunjeev Sahota, a longlisted author for the 2021 Booker Prize, describes the process of choosing stories for his books. In less than a decade, the Indian-origin British novelist has become a name to reckon with in the literary scene with just three books to his credit.
For someone who started reading his first novel at the age of 18, and began writing one at 25, Sahota has impressed critics and book lovers with his poignant tales. His novellas are centered around the experiences of immigrants who struggle with a sense of belonging in their adopted homelands.
"life need not remain a wail of anger,…it can also be full of beautiful moments that just seem to arrive with the birds." (p166)

Sunjeev Sahota's new novel of desire, oppression, resistance and healing in 1920s/1990s Punjab is exquisitely written, totally enthralling. pic.twitter.com/TlVeaHugMM

— Tim Robertson (@CEOAnneFrankUK) July 26, 2021
His books weave in his Indian roots and resonate with a wide audience. With his second Booker Prize nomination for China Room, Sahota has yet again proved his mettle. Here's the inspiring journey of this novelist.
The Asian in a white-dominated school
Sahota's grandparents emigrated to the UK from Punjab in 1966 and settled in the Normanton area of Derbyshire. It was here that Sahota was born 15 years later. Being brought up in a close-knit Sikh community, Sahota felt a sense of belonging among his people and his culture. But when he was 7, his father bought a convenience store in Chesterfield, and everything changed for a young Sahota. He went from being a part of an extended kinship network to being the only Asian in his secondary school. He became an easy target for racism.
In a conversation with the Guardian, he revealed,
"I remember in my first year when I was 11, there were a few fifth-years who seemed to target me. It only became physical once or twice, but there was lots of blocking in stairways. People don't think of blocking as physical but it's very invasive, and the worst thing is how much it makes you aware of yourself and your difference. Walking down the street, or into a room, you think, how are people going to react? What are they going to see first?"
Being away from his community and people, Sahota felt a sense of alienation and struggled to identify with white people.
It was an undergraduate course in mathematics that brought Sahota to Imperial College in London, which turned out to be an antidote to his lonely experience of growing up in Chesterfield.
Love affair with books
It was around the same time that Sahota's love affair with books and literature began. With three popular books to his credit, it's hard to believe that it wasn't until 18 that he started reading. It all began with his trip to India to meet his relatives in Punjab. At the airport, he picked up Salman Rushdie's Midnight Children which lured him into the world of literature.
"I don't know how much I really understood on that first reading. But it did feel like a dam bursting. I felt quite overtaken by a sense of storytelling as a way of spending your life. And then I became a heavy, avid reader very quickly," he told BookPage.
This love for fiction fuelled Sahota's desire to write a novel. "I knew I wanted to write a big book partly because I wanted to do homage to the books that made me fall in love with reading, those big, immersive novels that I first got myself lost in," he added.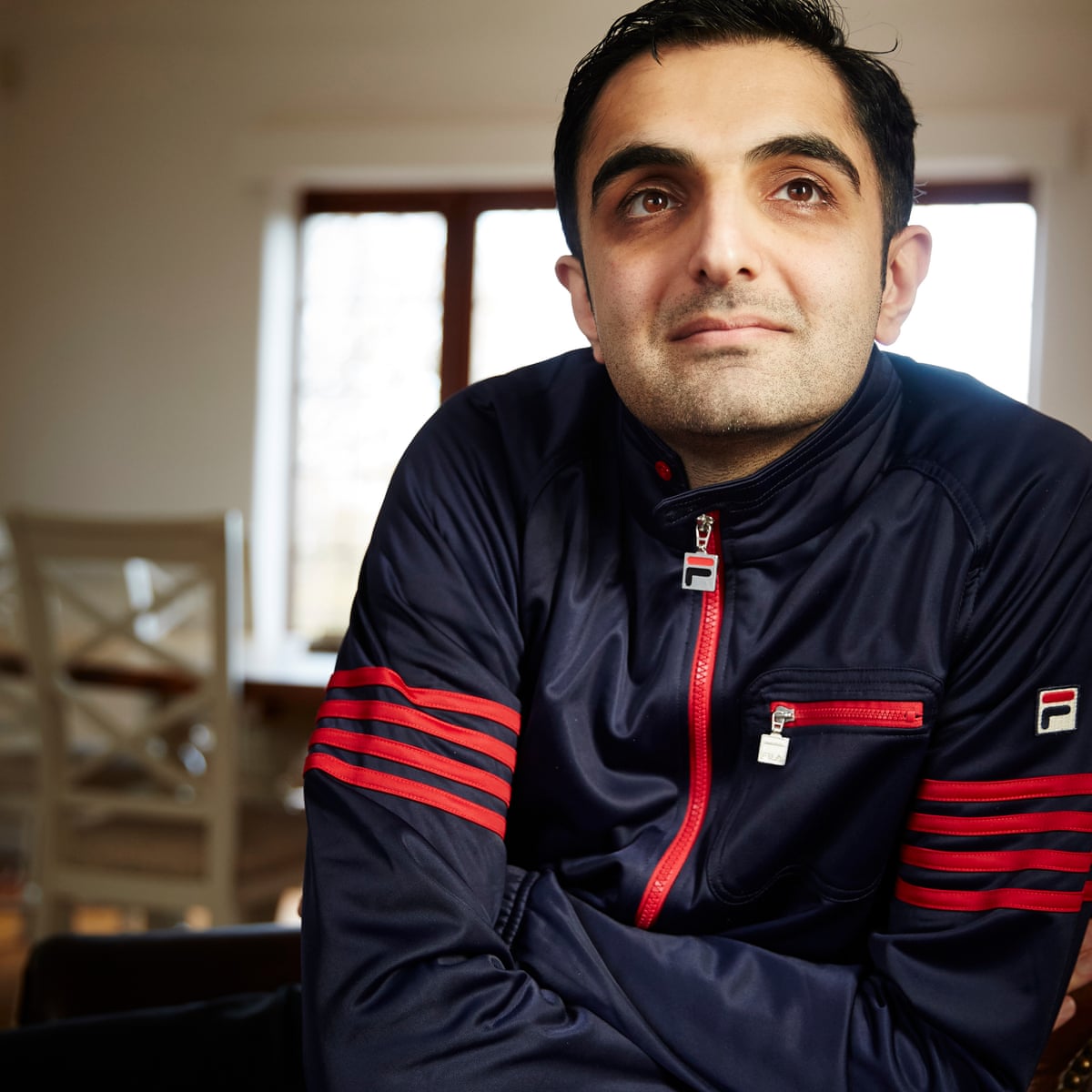 7/7 bombings and his debut book
Though Sahota had a deep desire to pen a book, he chose the insurance industry for his day job. For many years, he worked in the marketing department of insurance major Aviva. However, it was the 7/7 tube bombings in London 16 years ago that crystalized the concept for his debut book, Ours Are The Streets. The novella was a poignant and powerful story of Muslim radicalization with a British Muslim bomber at its center. Sahota found common ground between his feelings of alienation and that of the suicide bombers.
"There was an idea of belonging that seemed to connect with what I was feeling in my late teens – not that I would ever have gone down that route. But given a certain time and place, and given who you think your people are and what might be happening in the geopolitical sphere, a set of circumstances could trigger that sense of not feeling connected to the country. The biggest factor is not feeling English inside."
He wrote the book over a period of three years at his parents' home over weekends and evenings while keeping his day job. "Being brought up in the British Sikh community where shame and honor play such a big role and you don't air your dirty laundry, I felt I was exposing a lot, which is probably why I wanted to write it quite privately."
Released in 2011, Ours Are The Streets received a warm reception. So much so that poet and critic John Burnside called it a "moral work of real intelligence and power." Two years later, the author saw himself on Granta's Best of Young British Novelists list.
The journey to Man Booker Prize nomination
It was in 2015 that Sahota's second book The Year of the Runaways hit the stalls. Based on the experience of illegal immigrants in Britain, the novel soon caught the fancy of many. Such was its effect that it earned Sahota his first nomination for the 2015 Man Booker Prize (now called The Booker Prize).
Sahota's novels have been a mirror to his ideology, emotions, and feelings that formed over the years in the UK.
"I'm a child of immigrants so inevitably that informs how I look at the world. I'm also from working-class stock, so class, too, is always somewhere in my mind. Those two things — the immigrant and the working class — are in all my novels to date because they're the two 'identities' that have most impacted my life and my life chances. Of the two, I'd argue that class has had a bigger effect on my life than race or my immigration status," he told the Indian Express.
While his first two books came at an interval of four years, his third novella, China Room, took five years to see the light of day. Taking inspiration from family folklore about his great grandmother, Sahota set China Room in the 1920s Punjab. The book revolves around Meher and her grandson – who are separated by time and space – but their stories are interconnected.
"I never felt I needed to draw stories out of people. I think because I am so interested, and such a lover of India, and because I speak the language idiomatically, there's a way in," he told The Guardian.
Within two months of his release, Sahota's China Room has been longlisted for the 2021 Booker Prize for its "brilliant twist" on the immigrant experience.
"All my novels to date feature protagonists yearning for freedom and connection, for a sense of self-worth and a place to belong, and no doubt this draws on my own vexed connection with the land of my birth," he wrote in a column for Literary Hub.
Editor's Take
Immigrants never have it easy in any country – they feel the conflict of being sandwiched between different cultures at home and at school/work. Booker Prize-longlisted author Sunjeev Sahota hits the head on the nail when he talks about the feeling of "not feeling English inside" as a teenager. A second-generation immigrant of Sikh parentage, the 40-year-old has been a voice of the immigrant working class in the UK through his three distinguished books. With each of his novella, he peels a layer that gives an insight into the world of immigrants. We wish him the very best for The Booker Prize countdown.