(August 13, 2022) British Broadcasting Corporation, one of the world's oldest broadcasters and the name that enjoys a massive global reputation recognised Nila Varman as the best student radio presenter in the whole of the United Kingdom in 2021.
The UK-born and raised youngster has also spent some years of her high school in Singapore. Growing up in two very diverse countries, Nila experienced the different cultural aspects of the world very early in her life. She channelised her sweet-sour experiences to establish a strong message for the world through her radio show – The Nila Extract.
Giving voice to marginalised communities 
The radio show has brought her critical acclaim, a loyal audience, and of course, two very prestigious awards among many others. "I started my show to help people from marginalised communities to have a platform where they can be heard," Nila tells Global Indian, connecting from London. "As I can't speak about every community, I invite advocates, activists, and celebrities from various indigenous ethnicities from all over the world on my radio show to talk about issues that are considered taboo," she adds.
"I felt it's important to normalise these things," remarks the master's student of King's College, London.
Apart from the two prestigious awards, The Nila Extract fetched her the recognition of Spotify New Wave for being the top 10 podcasters in the UK on the streaming app. Frontline 50, a charity organisation in Britain recognised her radio show for the Frontline 50 awards as top ten shows in the country that are creating a social change.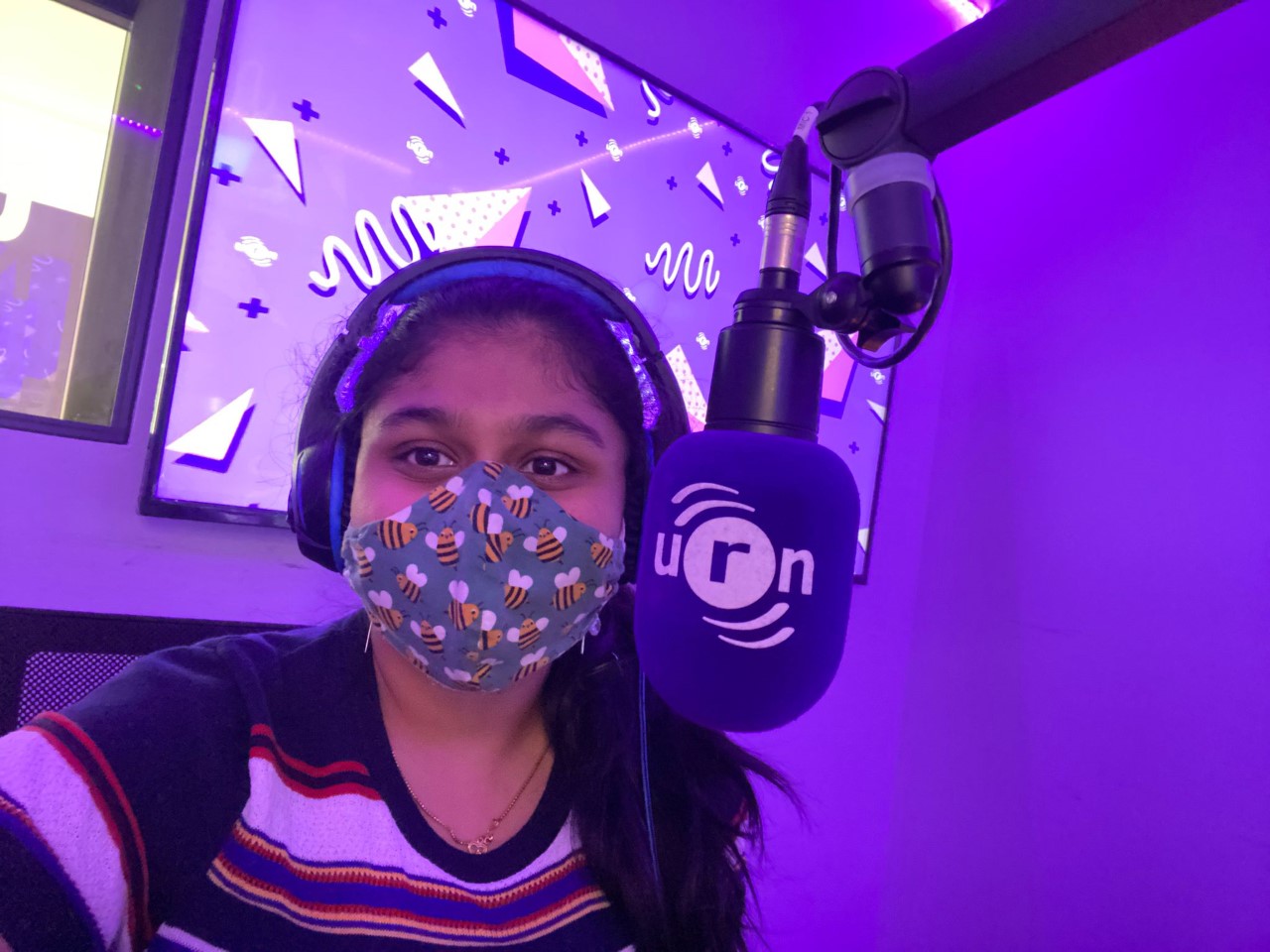 Discrimination within and outside the diaspora  
Radio shows and podcasts enjoy a universal appeal and Nila feels great about the fact that they offer opportunities to learn and educate about issues that need to be brought up in the open.
"I have experienced discrimination from people who do not look like me and even within the brown community and other south Asian people. There is so much discrimination and taboo within the Indian community as well," feels Nila. Dismayed about how people ask about caste even now, Nila adds, "While growing up I thought I was alone but when I started speaking to so many people, I now know that it's a universal issue."
Instead of making The Nila Extract, a run-of-the-mill serious discussion forum, Nila often adds a light-hearted and funny take to matters and also highlights the relevant latest news in the sphere.
Keeping thousands of listeners hooked  
Through her once-a-week award-winning radio show, Nila has been amplifying awareness about pressing social topics that get neglected in mainstream media and public discourses, enjoying an audience from 'across the world.'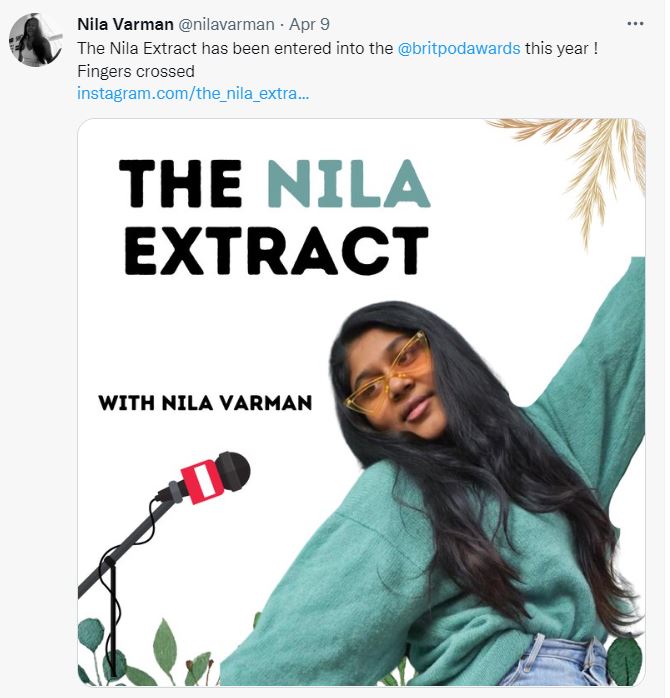 The 21-year-old has impressive associations lined up with BBC both as a co-host and guest. By the end of this year, she would be teaming up with BBC Radio Nottingham as a co-host for a short segment in a fortnightly programme. The trusted young guest speaker of the broadcasting company that is synonymous with perfection, informs "I am quite often invited to BBC to speak as a guest speaker on social issues, student affairs or current affairs."
Her love for speaking comes from experiences as a tour guide  
Nila's family shifted to Singapore from Manchester when she was in the final years of high school. Radio was nowhere in her mind then but the love to interact with people saw her donning the hat of a tour guide at the Wildlife Reserves Singapore.
As she has always loved interactions, it was a beautiful experience for more than two years when she showed the zoo around to tourists. "It has helped me as a radio presenter," she says with a smile. If she would have not forayed into the media space, she would have been a zoologist believes Nila because she "absolutely is in love with animals."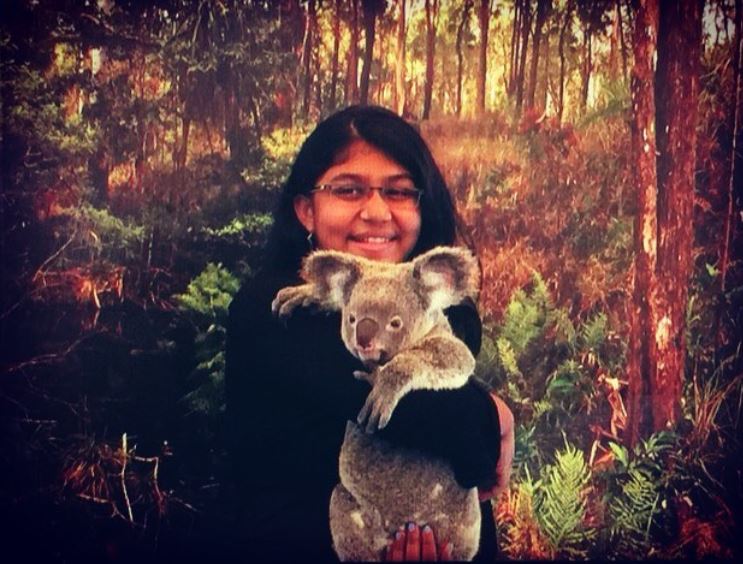 As a part of getting into the role, she had undergone training and was tested on her knowledge of exotic animals. Feeding the animals, and holding workshops for children were also some tasks that she delved into apart from leading the guided tours. With rich experiences like this and some uneasy experiences of discrimination as a student for three years there, Nila returned to the UK for her higher studies while her parents still work there.
"As a south Indian I faced more discrimination in Singapore than in the UK," she says. But at the same time, Nila is grateful to both the countries for offering good professional and travelling opportunities to her family.
Women and children's health  
Nila is pursuing her master's in women and children's health because she strongly feels that societal discrimination is a big cause of mortality rates in women. "Women of colour have higher mortality rates compared to white women as they are discriminated during treatments in western countries," she remarks.
The young broadcaster thinks that societal discrimination against women affects their hospitalisation and sanitation needs in non-white countries as well. "They have to go through high-risk pregnancies and many other fatal health problems," says the thoughtful youngster who is a regular contributor to the Brown Girl Magazine in the UK. She is on the board of Tending the Garden – a non-profit organisation that helps in the healing process of sexual assault survivors.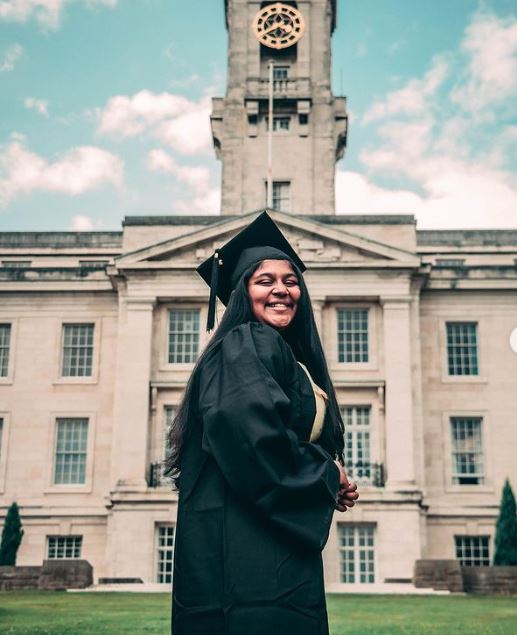 For the youngster with the gift of gab and extended family in Chennai, UK is home having been born and brought up there. She loves learning about the rich heritage of India and speaks Tamil fluently. So engrossed does The Nila Extract presenter gets in researching about and giving voice to pressing social issues that she often forgets to take a break.