(April 29, 2022) In April 2011, anti-corruption activist Anna Hazare began his famous hunger strike at Jantar Mantar, New Delhi. The movement spread and a series of protests erupted across the country, with Time magazine naming it one of the Top 10 News Stories of 2011. Shivam Shankar Singh, who was setting off to the University of Michigan at the time, found the protests evoked a sense of urgency in him. So, when Prashant Kishor founded Citizens for Accountable Governance in 2013, data analyst Shivam dove headlong into a political career. Today, at the age of 29, he is not just a political consultant of repute, he is also the author of two books – How to Win an Indian Election (2019) and The Art of Conjuring Alternate Realities, which hit bookstores in 2021. In July, he will head off to Tsinghua University in Beijing's Forbidden City, as a Schwarzman Scholar for 2022.  
Deep dive into politics
In 2013, Prashant Kishor launched the Citizens for Accountable Governance (CAG, later IPAC), a "turning point in Indian politics", says Shivam, adding, "For the first time, there was room for professionals in the political space. Until that point, joining politics meant working your way up as a karyakarta." He seized the opportunity, volunteering with CAG's projects even though he was in the US at the time.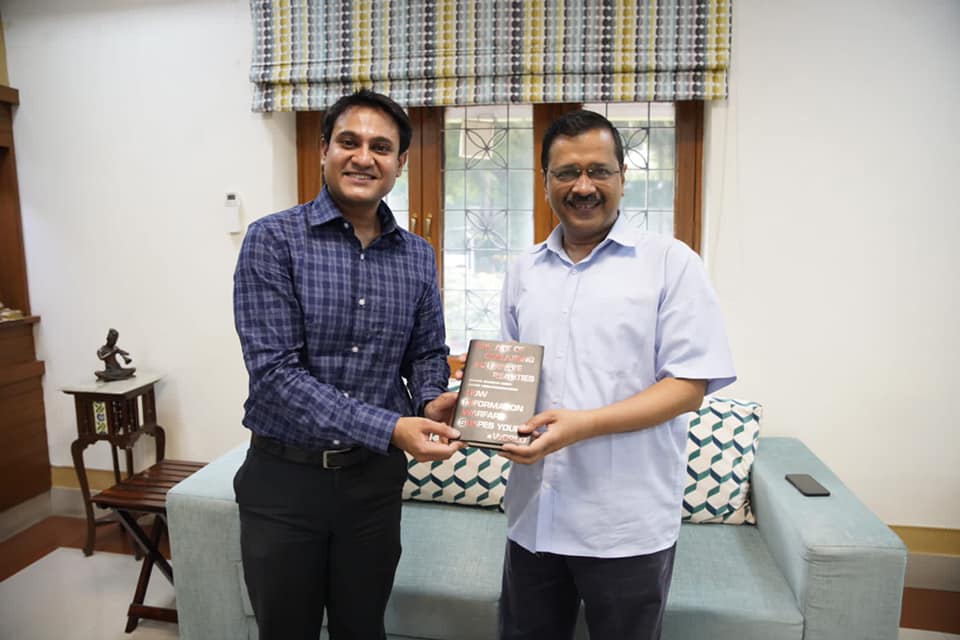 When he returned in 2015, his LAMP fellowship sent him right back into the heart of Delhi politics. "I knew I wanted to be in politics and the policy space, and it seemed like the best opportunity," he says. One of the most prestigious fellowships, LAMP fellows shadow a member of parliament for a year, starting from the monsoon session, till the end of the budget session. Assigned to the office of PD Rai, Lok Sabha MP from Sikkim, Shivam had an insider's view, familiarising himself with grassroots politics in the north-east.
It was a defining experience and Shivam recalls working with the likes of Shashi Tharoor, Rajiv Pratap Rudy, Dinesh Trivedi and Meenakshi Lekhi. "We became familiar with their life stories, their rise as politicians," he explains.
The parliamentary questions expose
Preparing parliamentary questions was an important part of the job. Shivam was puzzled to discover that some MPs seem to have their questions selected more than others. Each member of parliament can submit up to 10 questions each day, out of which five are picked for answering on the floor of the house. Although this is decided in a ballot process, something seemed awry.
The Parliamentary Questions system was extremely flawed but very valuable in keeping the govt accountable.

It didn't even require any house time as most questions got only written answers! Read this investigation we did on the system to understand it.https://t.co/xWQOIA1nup

— Shivam Shankar Singh (@ShivamShankarS) September 2, 2020
"Some MPs get most of their questions selected, while others get less than a third," Shivam explains. "There were three of us in Rai's office, two former LAMP fellows. We pulled the data and realised that the system had been completely rigged," he says.
When the LAMP fellowship ended in 2015, Shivam returned to Kishor's I-PAC the following year. "I had a base in data analytics by then," he says. His return was during the run-up to the 2017 Punjab legislative assembly election and leading the charge for the Congress was Amarinder Singh. The Congress had hired Prashant Kishor for the campaign, and Shivam was soon on ground in rural Punjab.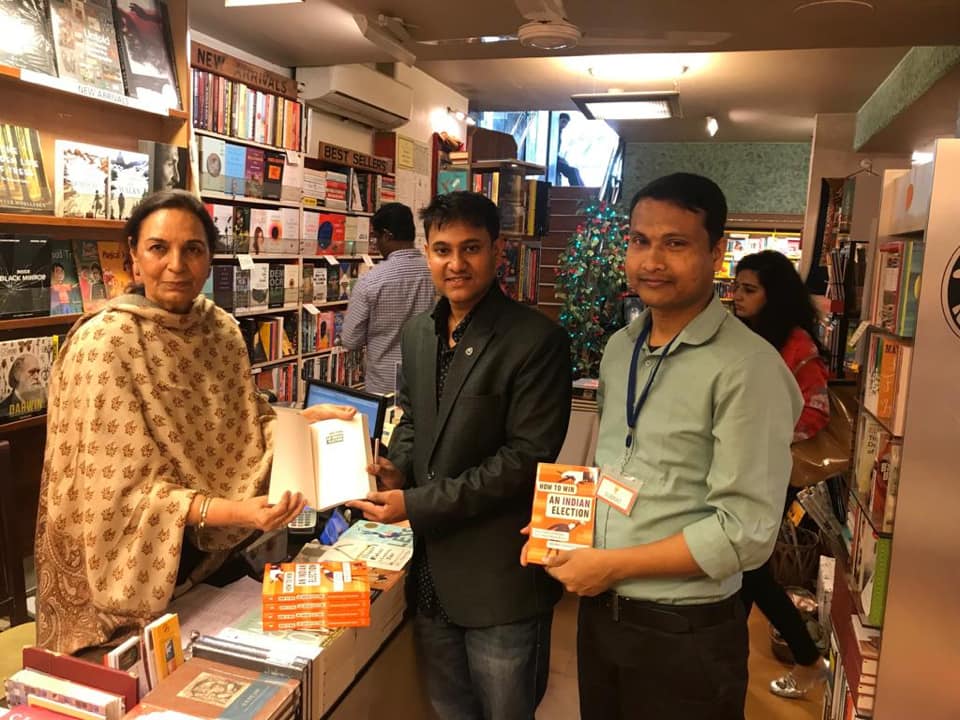 "I was involved with the rebranding of Amarinder Singh. He was seen back then as unapproachable, as royalty and not a man of the people," Shivam explains. The first change Kishor, Shivam and the team made was to bring back Singh's army title – Captain. "Being in the army comes with a certain connotation – the general perception is of a man of action, who stands by his countrymen," he remarks. A massive media campaign followed, along with Amarinder making an election promise to visit every constituency. "He had never actually done this before," Shivam adds. "He didn't make it to all but he went to many."
The campaign also used technology in a way that hadn't been done before in a state election, although Narendra Modi had set a precedent during his prime ministerial campaign in 2014. "We wanted everyone to know that the Captain had been to their constituency."
Entry and exit from the saffron party
The IPAC stint lasted five months, after which Shivam officially joined the data analytics wing of the BJP. Again, his arrival was timely – just ahead of assembly elections in Manipur (2017) and Tripura (2018). His was assigned with formulating election strategies and targetting voter groups through social media.
In June 2018, Shivam made a rather public exit from the BJP's fold, with a post on social media titled, 'Why I am resigning from BJP'. It went viral. "By that time it had become obvious that the campaign was mostly about religious discourse. It was a very different type of political messaging from 2014, when economic development was the focus. I knew I had to leave," he adds.
By this time, Shivam already had a reputation as a data analyst and political expert. Now he found himself showered with media attention.
It had its appeal – "you're automatically seen as an achiever, just because you have been on television," he says. Even so, he found that fame for fame's sake just wasn't what he wanted from life. "If it doesn't align with what you're actually trying to do, then it's of no use. I'm sure there are different ways of looking at it but this is mine," he adds.
'Booked' by Penguin Random House
Later that year, Penguin Random House made him an offer. "Prashant Kishor had signed a book deal but never got around to actually writing it. Penguin was looking for someone to talk about what a political consultant does. So they reached out to me after the Tripura election," he reveals. Writing a book appeared to be quite a challenge but he began anyway. How to Win an Indian Election hit the stands in 2019 and was an instant bestseller. "Luck has its role to play," Shivam grins. There is a glut of books on politics, "written by people who have a lot more media support. Since my book came just before the Tripura election, timing had a big role to play in its success."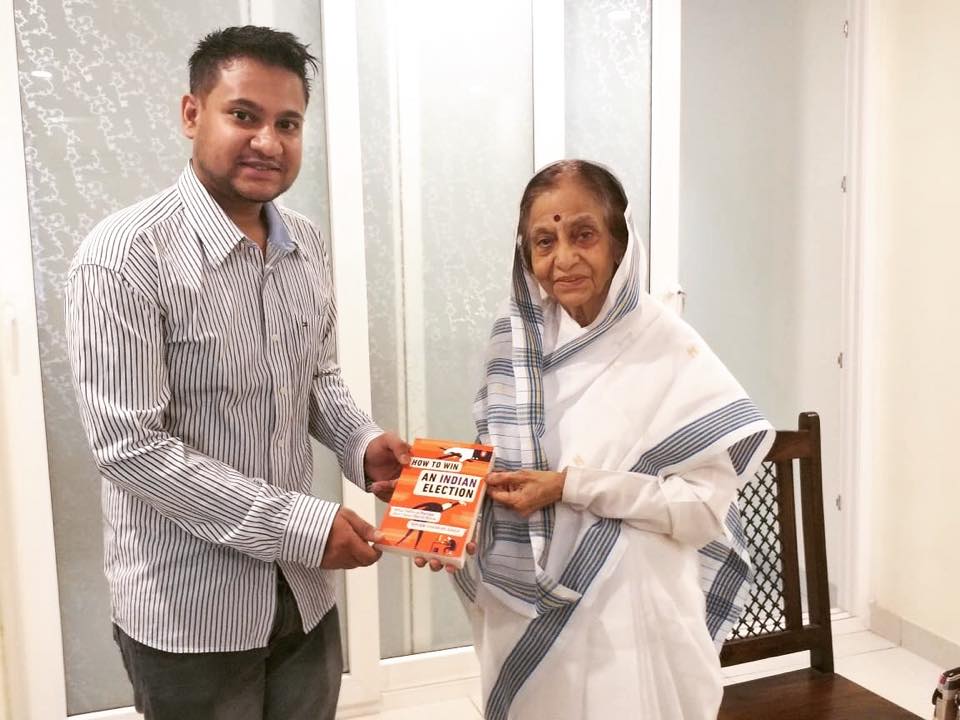 What does a political consultant do, then? "Usually, we're standing around wondering how to stick posters to walls or figuring out how everything sounds through the speakers," he laughs. "People imagine us sitting around tables and chalking up strategies. This happens, yes but it's only a small part of the process."
Infowars and the art of conjuring realities
After his exit from the political fray, Shivam joined a data analytics firm that worked on the national elections. "There was a lot of talk on how data influences politics. Then I met Anand Venkatanarayanan," he says adding, "At the time, he was testifying as an expert witness in the Pegasus case." Venkatanarayanan is a cyber security and privacy researcher who broke the story of the hack of Kundunkulam nuclear reactor by the North Koreans. He was also called as an expert witness before the Supreme Court of India in the Aadhar case. Shivam and Anand are co-authors of The Art of Conjuring Alternate Realities. Shivam's second offering as a writer, the book was released in 2021.
"It began with a simple enough theory," Shivam explains. "Human power was once decided by physical strength and the size of the tribe. Then, money became the center of power – colonial powers didn't have large armies but they had more money than the nations they conquered. Now, that power is shifting to information and our ability to control it. If I can shape the information you see, I can shape your perception."
Beijing-bound
He intends for this to be his line of work after he returns from Beijing. "Political parties are now doing at the local level, what intelligence agencies once did across nations, to shape optics," Shivam explains. "We have a low resilience population with the potential for many cultural fractures. How will these issues be weaponised," he asks. "How will the information warfare play out? How do we educate people about it?"