Atharva Desai was eight-years-old when he watched his first Formula 1 race on TV, at his Virginia home. He was enchanted. He ran and pressed his face up against the screen. Today, at 19, the US-born Indian-origin racer is testing for Formula 3 in the UK with Arden Motorsports Team, Banbury. Now the Indian teen racing champ's sights are set on a Formula 1 seat, and hopefully even a world championship.
In early February, Atharva and a small group of drivers headed out to the Young Racing Drivers' Academy racetrack at the Anglesey Circuit to test Arden Motorsports' F3 cars – all whetted through a series of simulation rounds. Unfortunately, it was a rainy day – the track lay wet and glistening – hardly ideal for a racer. "I had never spent an entire day driving in the rain," he recalls, in an exclusive interview with Global Indian. "But I kept it under control. I kept it fast and it went well," said the Indian teen racing champ. A chance to sign on as an F3 driver and make headway to the coveted Formula 1, Desai is hopeful.
A Brit Indian with a need for speed
Atharva entered racing before he hit his teens. A cutthroat world that required emotional stability far beyond his years, just as much as talent and skill, he says, "Attitude and confidence are important. You never know who is watching you. While talent is the first thing scouts look for, the second round involves testing a person's confidence and approach to life. They want someone who can endorse them, who will bring their team a good name."
Soon after he watched that first race on TV, his obliging parents took the excited eight-year-old to a go-karting track called the Allsports Grand Prix in Northern Virginia. He failed to meet the height requirements but was back the following year, determined to practice on his own. He was noticed by the track owner, Francois, who remarked to Atharva's father that the boy "drives like a young Sir Jackie Stewart" and began teaching him the fundamentals of racing.
"I was 10 when I entered my first junior league," says the Indian teen racing champ. A rookie, going up against opponents far more experienced than himself, he went on to win the championship, levelling up, and emerging victorious the next year too. "There was the last level left to compete at but my teacher stopped me. He thought I would beat everyone. My adult opponents wouldn't have been happy about that," he smiles.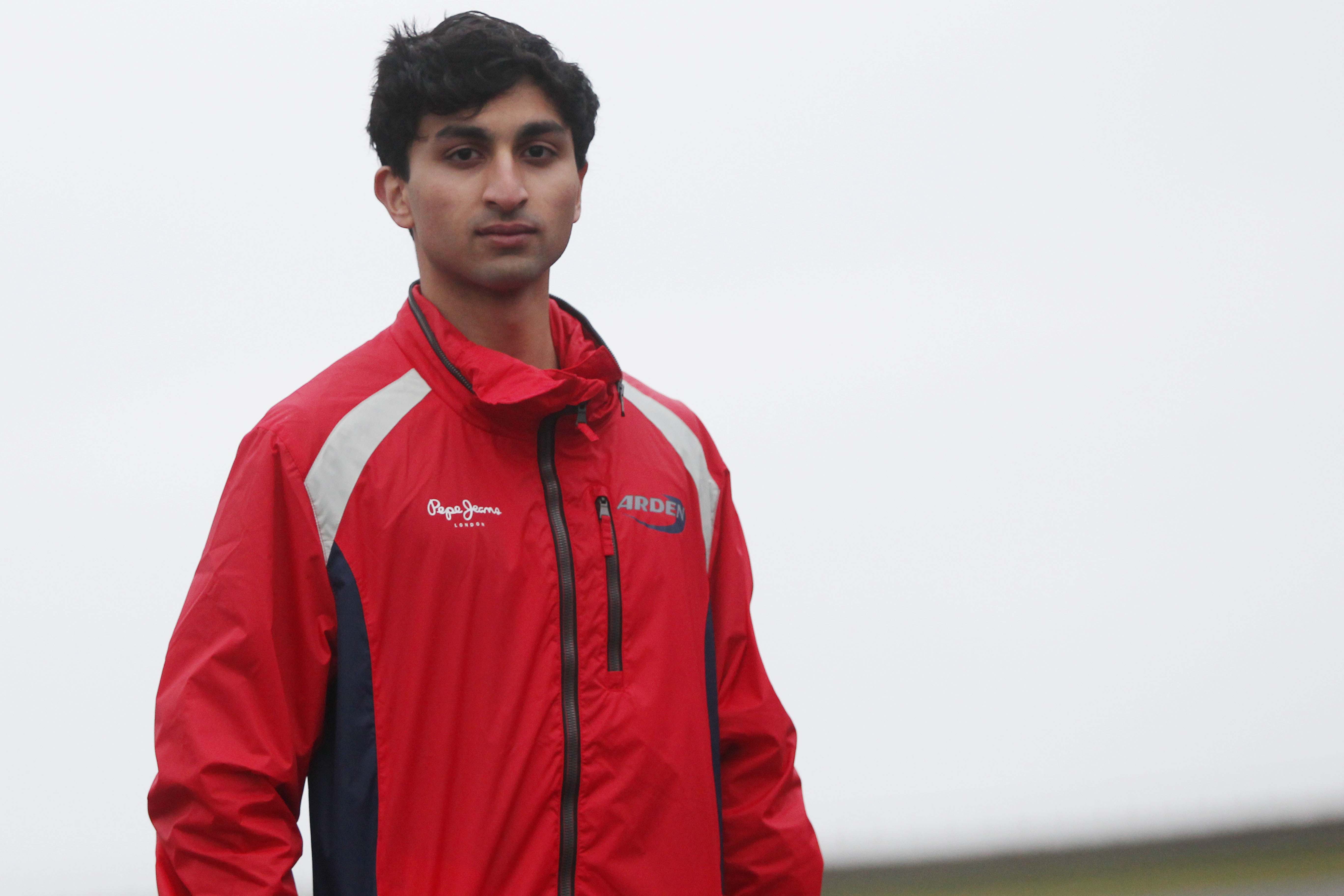 After finishing second at the ROTAX National Race, Atharva was invited to test Formula 4 cars. And he impressed all. "I got blazing times. It got me noticed," says the Indian teen racing champ who, in search of a good school to study engineering, chose Oxford Brookes College in the UK due to its motorsports curriculum.
At the Young Racing Driver Academy in Virginia, he met Jamie Horner, director, an established name, Horner's brother, Christian, the British team principal for team Redbull Formula 1. "I became a developing driver to improve my skills, and hopefully race for them in the future," says the 19-year-old. At the academy in Anglesey, drivers were put on simulators, chosen based on skills and timing. Atharva found out soon enough that F4 cars in the UK are quite different from those in the US. "The American cars are digital, less rigid. They're not meant for aggressive racing. In the UK, they're built for aggressive drivers – which is what I am," says the Indian teen racing champ who re-honed his skills, leaving his mentors impressed.
How Nikki Lauda inspired him
Committed and driven, Atharva is up before 6 am, starting with an hour at the gym. Back home, he cooks breakfast, and heads to class. Unwavering discipline, born of mental fortitude, he explains, "I don't get angry often. Motorsports, especially, the earlier phases are competitive and full of aggression. You're getting attacked both on and off the track. So, you learn. If someone provokes me, I think, my goal is to be in F1. My goal is not to meddle with the guy."
Even his choice of idols is unusual – Nikki Lauda, the legendary Austrian Formula One and three-time F1 World Drivers' Champion, the only driver in history to be champion for both Ferrari and McLaren. In 1976, Lauda's Ferrari swerved off the track and burst into flames. "He was pulled out of the car with half his face on fire. He didn't give up, with dedication and mental strength, he made it through. Nothing could stand in his way," says the Indian teen racing champ.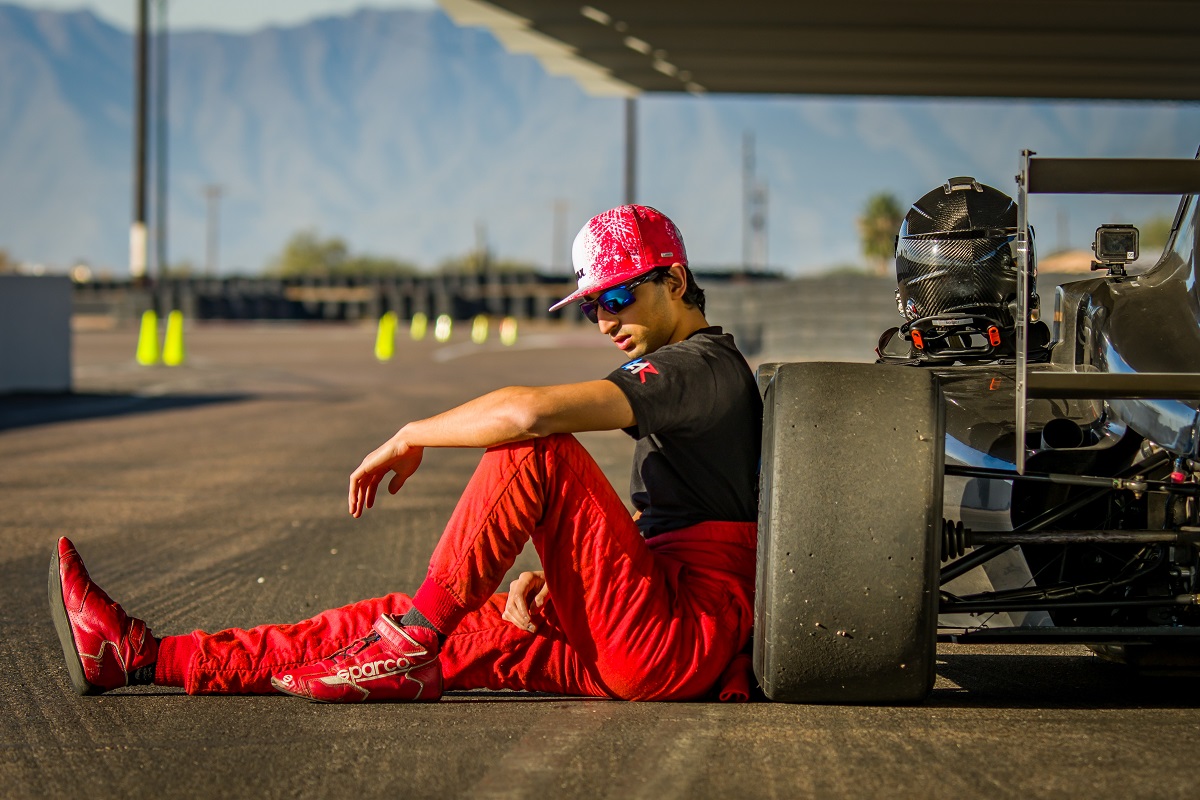 All about motorsport
Doing engineering in motorsport technology at Oxford, Atharva is uncommonly mature. "I was raised with Indian values. I understand that a little competition can go a long way," he adds.
This year, he hopes to join a Formula 3 team in the US. "I have built good relationships there, and they are willing to give me an F3 seat," says the racer whose connection with Arden Motorsports will continue alongside. "Next year, I start negotiating with Formula 2 teams. I also have to work at getting sponsors to back me," says the Indian teen racing champ.
The chequered flag beckons
Much of his success, the Indian teen racing champ attributes to his unwavering resolve. "Attitude, confidence and general likeability all count for a lot. Being a race driver requires huge mental fortitude," says the boy whose daily regimen involves mental training, "I do reaction time testing and I juggle – for balance and skill."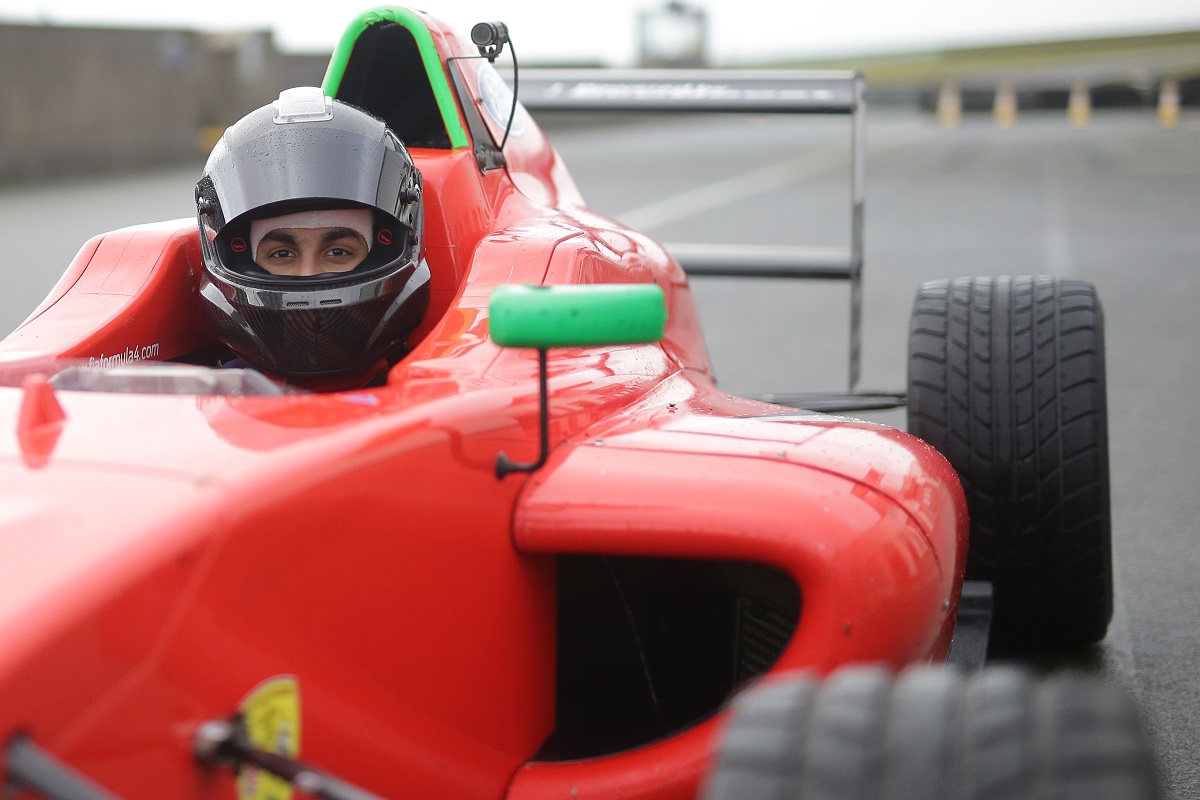 Racing is an expensive sport, and staying on the track is thanks to the unflinching support by his parents. "I'm motivated by the fact they trust me and know I'm working hard," says Atharva. He practices on iRacing, a simulation software. "There are actual drivers and scouts on it, so I  practice and register for races," says the teen, who loves to skateboard or decipher the Rubic's Cubes. Music is also a pet passion, "When I have time to spare, I make electronic music on my laptop," he adds. The Indian teen racing champ's 3,420 followers on Instagram are fondly called A4Rians, and he regularly updates them on race day highs.
As Youth Ambassador for Quench 66 by AquaKraft Pvt. Ltd, an initiative by the government of Maharashtra, he is also moving forward the mission to provide 50 million litres of drinking water across 500 schools in the state.