(January 24, 2022) Alpine skier Aanchal Thakur does not recall how she fell in love with skiing. She does, however, remember when her feet were strapped to two wooden planks, and was given two sticks to manoeuvre on the snow. "I was five-years-old and I have been skiing ever since," smiles the slalom champion.
The Manali girl, all of 25, created history by winning a bronze medal in the giant slalom category at the Federation Internationale de Ski meet at Kolasin, Montenegro in December 2021. That made her the first-ever Indian to win a medal at the event. It was Aanchal's second medal, internationally. The first, another bronze, she won at the 2018 Alpine Ejder 3200 Cup held in Turkey.
The little girl from the hills
"My generation could never think of winning international tournaments. Now, we are slowly gaining confidence. When I won the bronze in Turkey, my father couldn't believe I had won. Competing against the best is what matters," says Aanchal. The Alpine skier recalls how she joined the event despite a deep cut on her hand (while 'tuning' her skis earlier).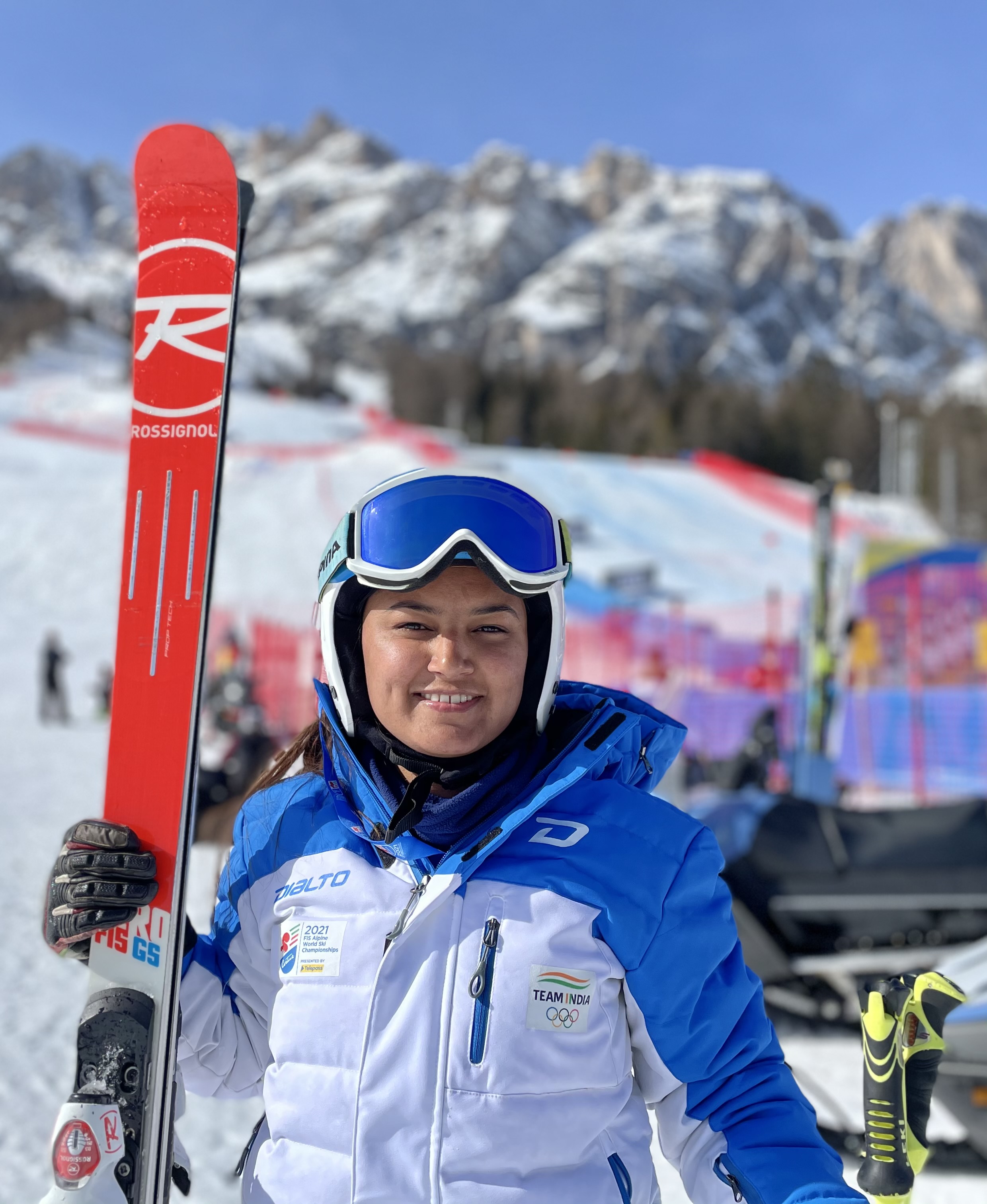 The girl with a never-say-die attitude learnt skiing in Burua, Solan Valley. On her seventh birthday, seeing her potential, her father, Roshan Lal Thakur gifted her, the first professionally made skis. She was hooked.
"I fell in love with skiing and gliding through the snow at high speeds. I would keep challenging myself to go faster," smiles the girl who awaits winter so she can ski. Her father, a skiing instructor, and her brother (a professional skier) are her constant teachers and guides.
A risky sport, Aanchal admits, "Coming down the hill at high speeds, there are bound to be falls. It is a risky sport, but that's part of the game. A risk of back and leg injuries are always on my mind."
 From Solan to Youth Olympics
In India, winter sports like skiing, snowboarding and skating are limited to Manali, Sikkim, Gulmarg and Kashmir. "We hardly have any winter sporting events covered in the media as there aren't many competitions too," mulls the alpine skier.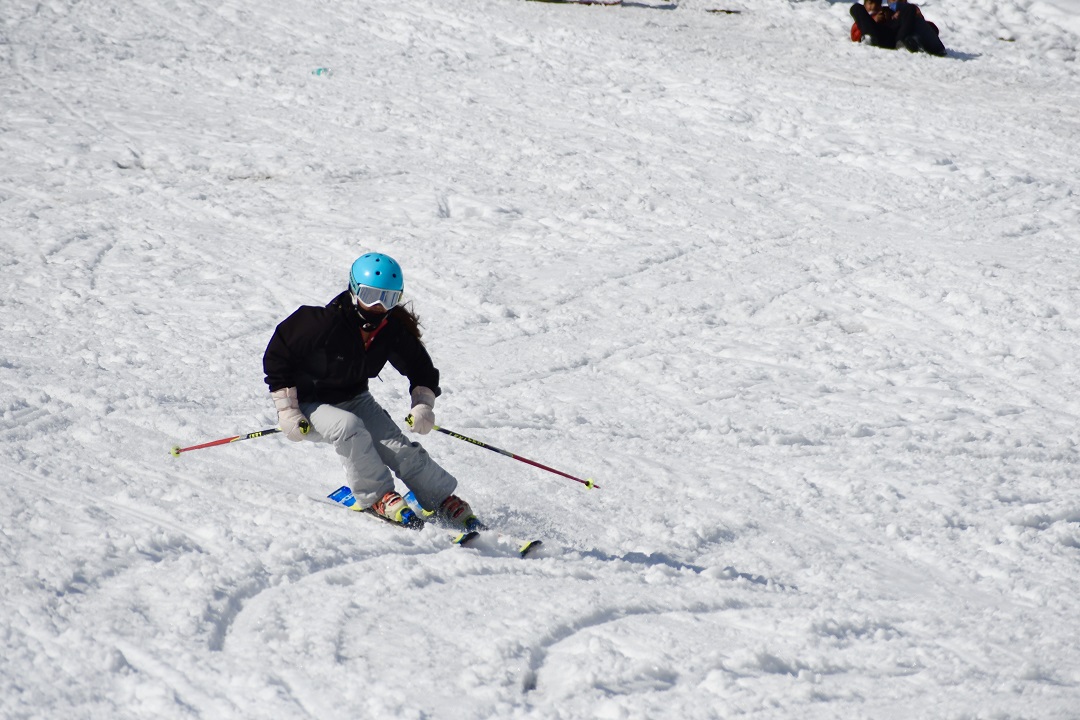 Her father, who owns an adventure company in Manali, had organised some events, and Aanchal feels the scenario can progress if there is awareness.
The DAV College (Chandigarh) graduate, Aanchal has been representing India in skiing competitions since school. At just 15, she took part at the Winter Youth Olympics Games at Innsbruck 2012 (Austria). Declared the best skier at the National Ski and Snowboard Championship 2020 (Manali), she came first in the giant slalom, and second in the Khelo India National Winter Games, 2021, Gulmarg.
Training is what keeps her in the running – Aanchal went to Switzerland in 2011, coached under Heera Lal, a former Olympian, and became the first Indian to participate in the Winter Youth Olympics 2012. "I still get goosebumps thinking about the moment when I held India's flag at the opening ceremony," she tells Global Indian.
Competing with international athletes can be "demotivating," but the alpine skier is thankful that her father frequently reminds her of her stellar achievements – how far she has come, and the road ahead. "He would repeatedly say, 'remember you have come from a place where people are still not aware of the sport,'" smiles the slalom champ.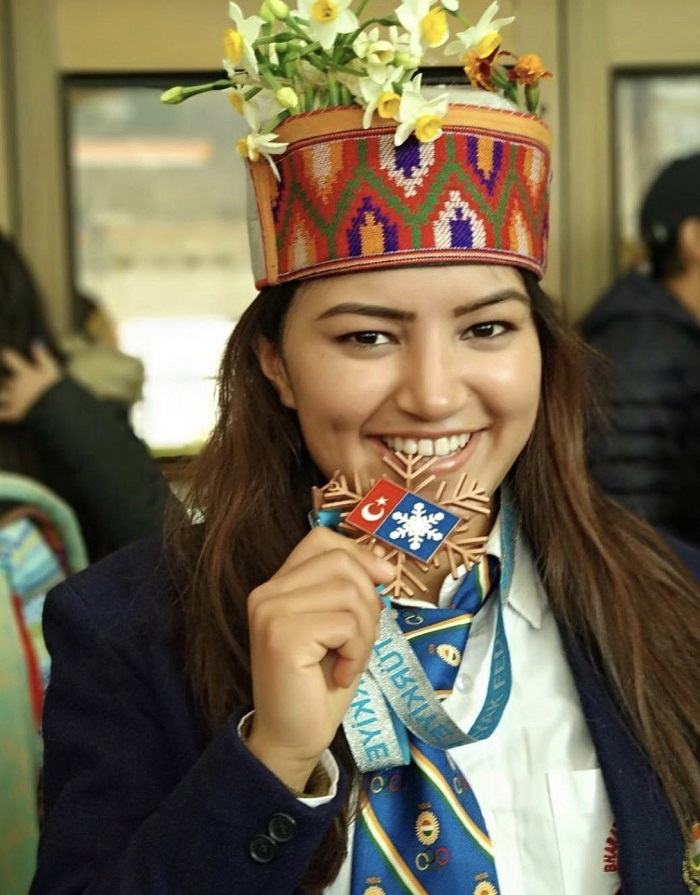 Skiing is also an expensive sport. Just the skiing equipment costs ₹5 lakh, and training ₹20 lakh as it is overseas since India does not get enough snow, or for extended periods. "Getting sponsors or support in India is difficult as winter sports is yet to make a mark," she says, adding, "My father saved some money for my training. Crowdfunding has helped too. Many people have contributed to buying equipment or for my training abroad." Incidentally, Thakur's Instagram has been the most effective to gather funds.
It takes courage, and dedication
An early riser, Aanchal devotes two hours to outdoor training, another hour in the gym to build her core. She religiously follows Lindsey Caroline Vonn, American former World Cup alpine ski racer. Aanchal was training with her brother Himanshu in Austria for the past few months to prepare for the Winter Olympics at Beijing 2022. Sad that she missed some qualifiers, she reveals, "I participated in a few races, but there was a lockdown in Austria due to the third wave. So, I missed out on a few competitive events that would have seen me participate at Beijing."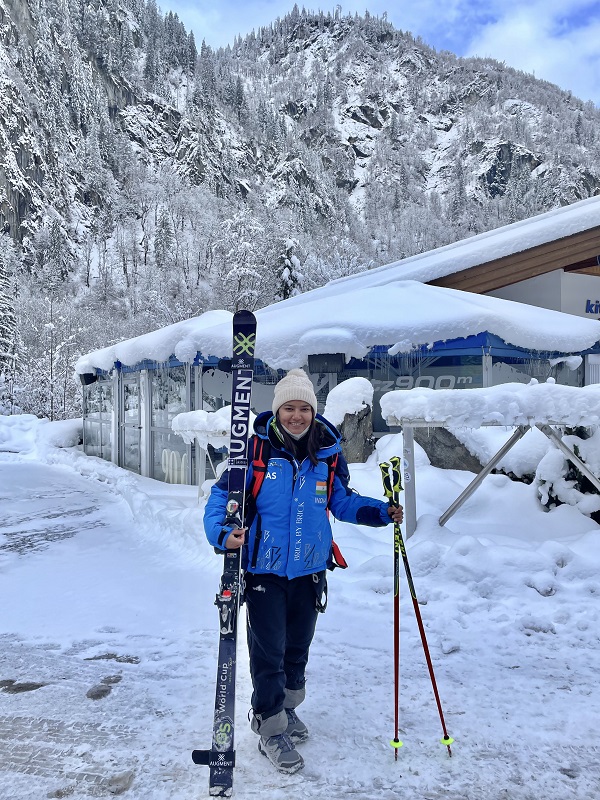 Back to Manali, Thakur hopes to make it to the next Olympics and the World Skiing Championship in March 2023 (Austria). "I have been upset about not qualifying for this Olympics, but my family has been keeping my spirits up. My brother says skiing is all about moving forward. So, I want to look at the brighter side and hone my skills to prepare for my next race," says the avid football fan who loves CR7 – Cristiano Ronaldo.