(July 26, 2022) The Kedarnath flash flood of 2013 in her hometown of Uttarakhand was a wake-up call for environmental activist, Ridhima Pandey. Barely six back then, she watched the death and destruction unfold on television at her house in Haldwani in the hill state of Uttarakhand, about 330 km away from Kedarnath. The tragedy hit her hard as it did to many Indians.
At that point, she decided to act, and do whatever she could to prevent climate catastrophes such as the Kedarnath tragedy. She spoke to her parents who explained to her in great detail how global warming was causing such tragedies. Gradually, she started doing a lot more research about global warming. "As I began studying the impact of climate change and child's rights, I learned that even driving cars could affect the climate of such a large planet. I began collaborating and meeting with different people and started spreading awareness among young people about the grave situation," says environmental activist Ridhima Pandey, in a chat with Global Indian.
A role model for children across the globe, Ridhima, who advocates for action against climate change, has often been likened to Greta Thunberg. As a nine-year-old environmental activist filed a suit against the Indian Government for not taking enough steps to combat climate change. "I believe that human activities contribute to the increased frequency of these tragedies. We have witnessed how the severity of these disasters is increasing every year. These tragedies can be controlled if we are more cognizant of our actions," says the popular TEDx speaker, who has spoken at various international conferences including Notre Affaire à Tous in Paris and Xynteo Exchange in Norway.
Protecting the planet
Born in Haldwani, Nainital in October 2007, Ridhima is the daughter of Dinesh Chandra Pandey, a lawyer and wildlife conservationist, and Vinita Pandey, who works in the forest department.
"My mission is to get the community involved in protecting our environment. I have been creating awareness among the younger generation about climate change, their rights, and what they can do to protect it. I continuously file petitions and write letters to government officials about issues such as waste management, air pollution, and other issues concerning the environment," informs the 14-year-old, a regular speaker at various workshops and seminars on the environment.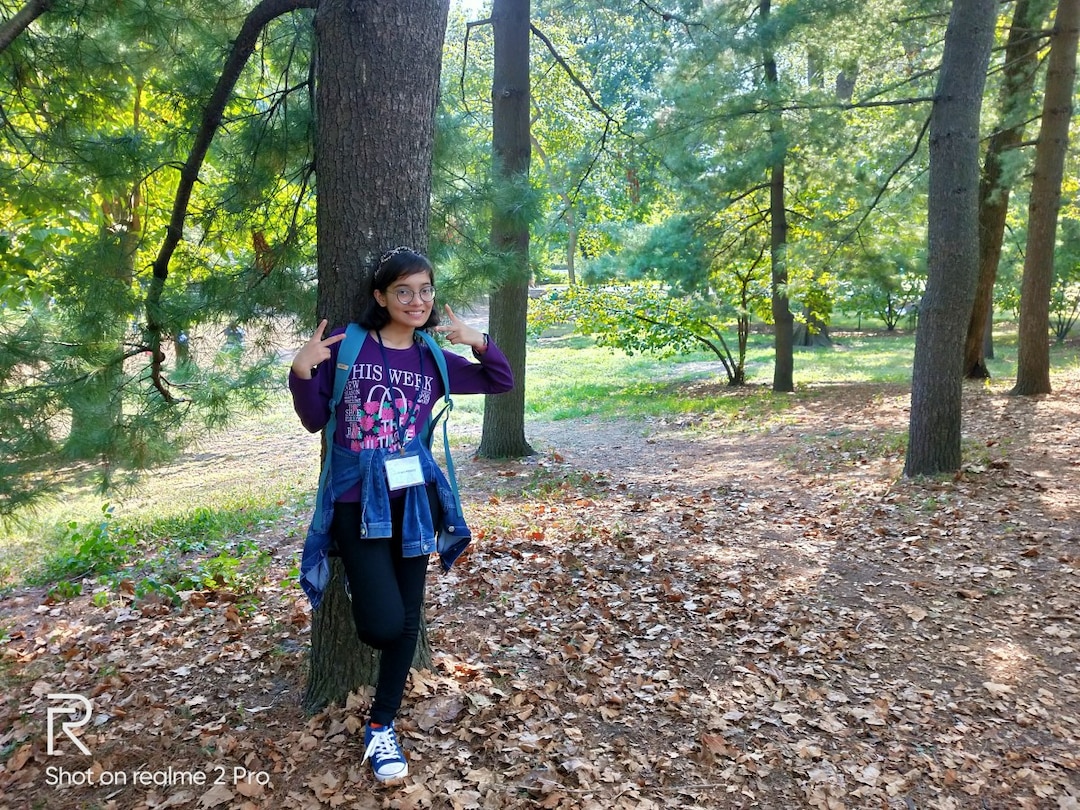 A member of the youth advisory council for COP 26, Ridhima has been listed on BBC's 100 most empowering and influential women's list in 2020. "It was a pleasant surprise and a huge opportunity to be given a chance to join the council and work with them. The first petition I filed at the national green tribunal was also based on the Paris Agreement. Most of my work, letters, and petitions were also related to similar topics. It was an altogether different experience dealing with the council," informs the class 11 student of BMDAV Public school in Haridwar.
As for being mentioned on the BBC's list, the teenager said she only learned about it through her friend in Amsterdam. "Initially, I thought that they needed my answers and bio for an interview. But as it turned out, I was part of this list and came to know only when my friend congratulated me. I was overjoyed," smiles the environmental activist.
She says her passion for environmental conservation has been the driving force so far. "I would continue to pursue my career in a similar field. While biodiversity has been my area of interest, I am also keen on simultaneously working on building more projects with kids from indigenous communities. This won't just give them a platform to raise awareness on climate change and its impact but also help them raise their voices," feels the environmental activist, who was invited as a youth ambassador at the Global Sustainability film awards held by Difficult Dialogues, an international forum that discusses pressing world issues.
A green panther
Residing in the hill state of Uttarakhand and her love for the environment often takes Ridhima to her great grandmother, who lives in the hills. "Apart from that, I usually love travelling to the hills for the tranquillity they behold and the peace of mind they give. While beauty is the biggest factor here, the lack of internet and mobile service works in your favour every time you feel like disconnecting from the world," she says.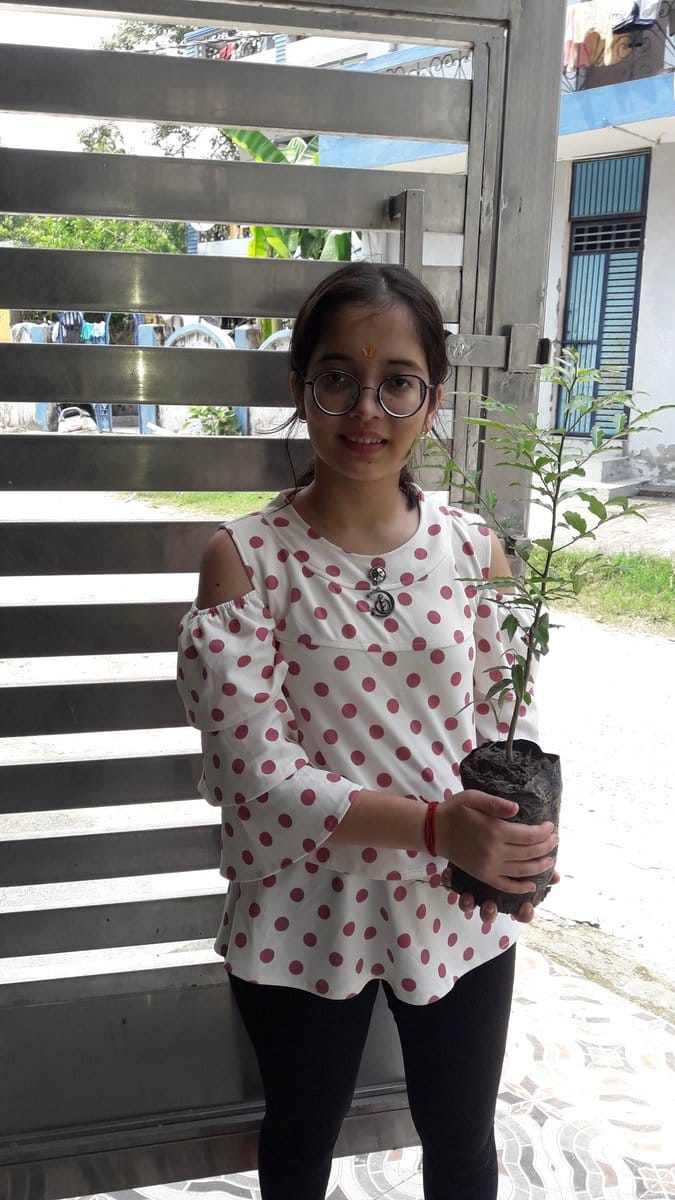 Being into environmental conservation, the activist says she is always keen to learn more about the mountains while she looks for stories about life there and what it means to the locals settled at the foot of those hills. "Talking to them and experiencing the raw mountains keeps me content and gives me a sense of purpose as I fight to protect them and their essence," says Ridhima, who was also the youth representative and speaker at the Global Pneumonia Forum and has been part of Earth Day Network's global initiative, My Future My Voice, which compiles messaging from 50 inspiring youth activists from 17 countries.
Inspiring young minds
Recently, Ridhima became a part of Cartoon Network's Redrawing India initiative, which she refers to as an enormous campaign where she narrates her story.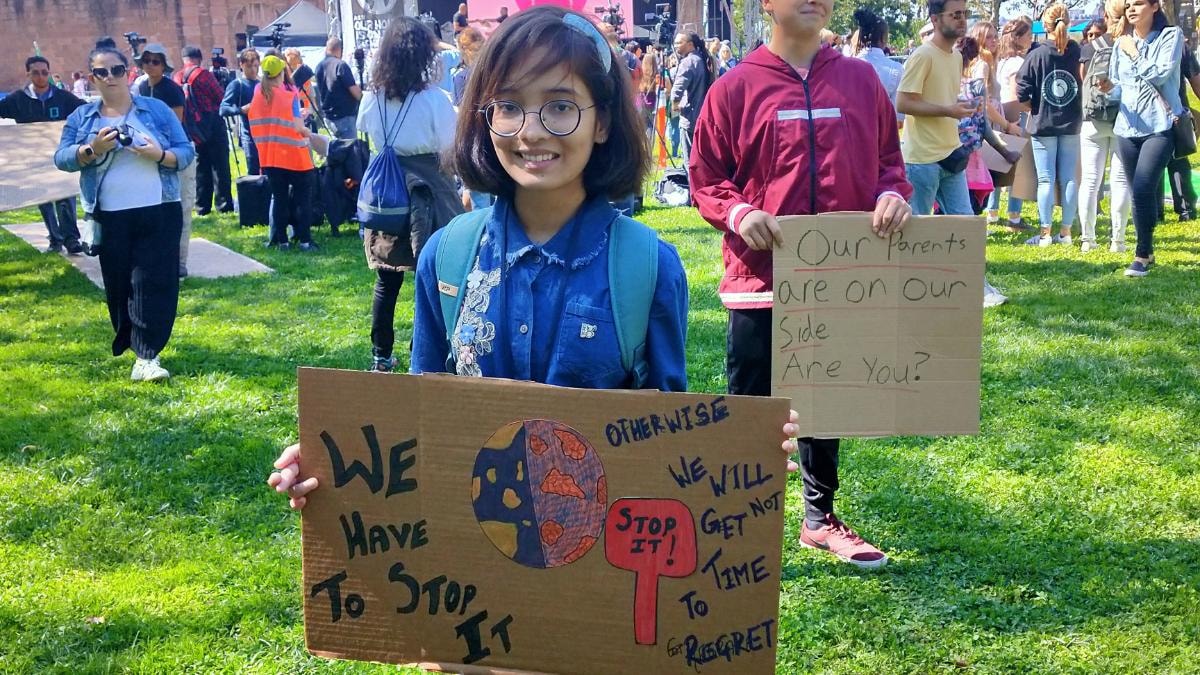 "I hope that more and more kids get to listen to all the inspiring stories and come forward to pursue their passion and dreams. It's never too early to work for something you truly believe in," says the environmental activist, who credits her parents for rallying behind her towards the cause of doing her bit for mother Earth. The activist has also called for a complete ban and minces no words when holding higher authorities accountable.
Besides the environment, what other things interest her? "I am fond of singing and dancing," smiles the teenager, who likes to spend time with pets and play with stray animals. "When it comes to movies, I am a proud superhero fanatic," informs Ridhima, who is part of the choir group at her school.