COVID-19's aftermath deeply vexes her. It changed a carefree 16-year-old to a thinking and inventing one. Innovator and STEM whiz Neha Shukla spent the pandemic-driven lockdowns leveraging science and technology to create social change. She invented a device — SixFeetApart — a wearable social distancing sonic sensor cap which beeps or vibrates when the six foot distance is breached, thus helping slow the spread of Covid-19. Even more credible is that her expectant childlike smile adorned the Nasdaq screen at New York City's Times Square in 2020 as a ticker congratulated Neha for developing SixFeetApart. The recent Diana Award recipient is thrilled as she speaks with passion about STEM and spreading knowledge on her travels across the US on science and entrepreneurship.  
The Indian-origin Pennsylvania resident from Cumberland Valley High School taught herself engineering and technology during lockdown, and her invention is an attempt to address world problems. Honored with the Diana Award for social action and humanitarian work, it was her research on SixFeetApart and running global Innovation and STEM workshops to build the next generation of young problem-solvers and innovators tackling the world's biggest problems that set her apart. "I've impacted over 45,000 students through my sessions. I aim to reach over 100,000 students around the world by partnering with corporate companies and local organizations! It means so much to be recognized by Princess Diana as she represents kindness, humanitarian spirit, and service above self. It was also a wonderful surprise to hear Prince Harry's words of encouragement at the awards ceremony," Neha Shukla told Global Indian in an exclusive interview.
Evolving with the times
The world of science is ever changing, and her invention too has evolved. It has grown to three devices to be more accessible — an original SixFeetApart hat, a lanyard for school and corporate settings and an armband for on-the-go safety, and is now available on the Google Play Store as a companion app for the device.  
"I'm most excited about the potential of creating real-world impact amid the new wave of Delta variant seeing a surge, especially in India. I hope that SixFeetApart is a small part of the solution to saving lives. The research paper detailing the creation and data behind SixFeetApart will be published in the Institute of Engineering and Technology (IET) in London this September," adds Neha.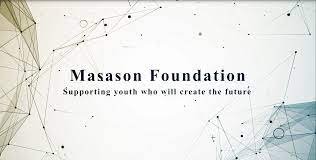 Neha was recently chosen by Masayoshi Son, CEO, SoftBank, to join the Masason Foundation and will receive grants, lab facilities, and mentorship for all future innovations too. The recipient of the National Gold Presidential Service Award from President Joe Biden, her scientific explorations have come a long way from when she would code apps using a block coder, and even started designing a heart rate-oximeter. Neha believes that caring enough about a problem, and being willing to take action, and solving it is the key to growth.  
Mentors to nurture her mindset
That, and having parents who are amazing mentors has nurtured her scientific mindset. Her parents Bharti and Rajiv Shukla are IIT and Harvard alumni — thus asking questions and exploring was encouraged at home.
"I'm currently working on a new innovation to diagnose neurodegenerative diseases like Alzheimers' and Parkinsons' at an early-stage using brain-computer interfaces and artificial intelligence. I'm excited to begin my research and create my innovation starting Fall 2021," she says. 

 
Even through the pandemic which was "definitely a struggle", Neha kept focused. "The silver lining of being at home during quarantine has been the ability to explore new research, innovate, and be able to expand the scope of my innovation sessions to students across the world." By Spring 2022, she plans to launch her book Innovation for Everyone – a guide on Innovation, Problem-Solving, and STEM. The book aims to equip students, adults, and organizations to leverage science and technology to solve problems.   
Advocate for innovation
The entrepreneurship ambassador for girls, TEDx Speaker and global teen leader also runs Innovation and STEM workshops for students. As an advocate for innovation and youth in science and technology, she says, "Seeing children from even the first or second grade getting excited about innovation and coming up with tangible solutions to pollution, etc, within a 45-minute session is amazing. I see this as a testament that young people need to be a part of the dialogue to solve global problems," says the girl who believes in harnessing her knowledge for positive action. (You can sign up for workshops on her website at: https://bit.ly/NehaShuklaWorkshop) 
Selected as a 2021 Global Teen Leader from the 3 times Grammy-winning artist Nile Rodgers' We Are Family Foundation, she aims to continue her mission to help build the next generation of problem-solvers and innovators. "As a Global Teen Leader, I had the opportunity to spend the summer attending the virtual Just Peace Summit, where we learned from experts around the world, met iconic peacemakers and industry experts, and celebrated the work that all the 40 amazing Global Teen Leaders are doing."  
Neha is also the Youth Ambassador for NYU Stern School of Business' Endless Frontier Labs where she sits amidst venture capitalists and emerging startups in deep tech, to unscramble the world of VCs and startups. For her, this augurs her foray into business, product development and entrepreneurship, which incidentally, she is already doing as executive director at Boss Ladies. She was recently awarded the Whitaker Centre's 2021 Women in STEM – Rising Star. One of Neha's most fervent drivers is the urge to solve climate change, healthcare and cybersecurity.  
Of family ties and roots
Quite Indian at heart, she loves celebrating Diwali with her grandparents, cousins, and family in Mumbai and Pune. Ever thankful for parents who are proud and supportive, she adds, "It means so much to me that they believe in the work that I'm doing. I definitely couldn't have created SixFeetApart or any other innovation without their support."
"They have always encouraged me to be curious about the world, but let me figure out things on my own — no spoon feeding. My dad is an avid reader who inculcated in me the idea that it is possible to have a super deep knowledge of all subjects. His knowledge is so deep and wide, it's crazy," she smiles.  
A piano player who loves Beethoven, Mozart, and even contemporary tunes like Rag Time, Neha also strums the acoustic guitar. She paints too — oils and acrylic, with a love for landscapes and still art. Her sister Niharika, her playing companion, is incidentally also a budding innovator.  
If science excites you, she urges,
"Start now! The world needs your unique talents and ideas, so find a real-world problem and begin innovating. Put your creativity and imagination towards solving a problem and use frameworks like my three-step process to guide you. Anyone can be a problem-solver, anyone can be an innovator."
Her goal is to follow her parents' footsteps and join Harvard, or MIT, but before that, Neha Shukla is busy — taking STEM knowledge to the world.