(November 22, 2021) How often have you watched the trans community forced into sex work, or even begging to eke out a living? Not many can step out of their comfort zone to help or even empathise with their misery. The community's years of study and degrees often come to naught because the society is not ready to accept different gender expressions. A Marwari girl from Chennai decided to step out of her own life to find meaning for their lives. Today, she has transformed the lives of many transgender people with her initiative PeriFerry. Neelam Jain, its founder, decided to chuck her cushy investment banking job and embark on creating an inclusive world for trans people. Jain began by making education and careers accessible for the community and giving them a chance of leading respectable and equal lives.
Launched in 2017, PeriFerry helps the trans community, offers training programmes, placements and conducts sensitisation programmes at corporates to promote an inclusive atmosphere. So far, Jain has helped at least 230 trans people get jobs in corporates. She is resolute about changing mindsets, and busting the stigma and misconceptions plaguing the community.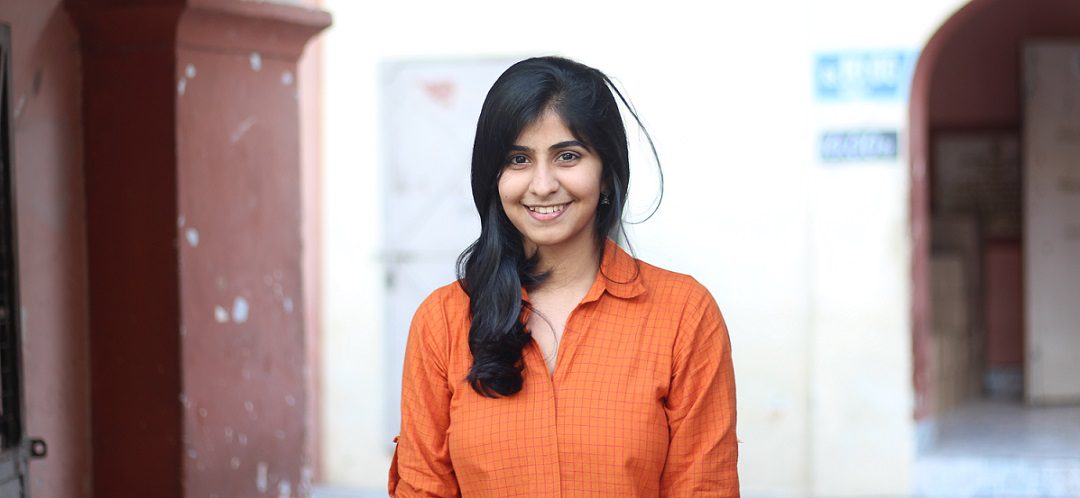 Girl with a vision
Interestingly, the former financial analyst never thought of herself as a social entrepreneur till she decided to quit her job at Goldman Sachs and take a plunge into social enterprise. Born into a Marwari business family, Jain did her Bachelors in commerce from Stella Maris College (Chennai). She landed a job at Goldman  Sachs in 2014, and was one among eight chosen from a batch of 100. Moving to Bengaluru as a financial analyst inadvertently put on the path she would choose in  life – helping transgenders. It was in the Garden City that she first met members of the trans community at a Pride event. "I was inspired, but like everyone else, I didn't think too much about it," she told Global Indian in an exclusive. "A few months later, I participated in an Analyst Impact Fund competition where we could pitch a social cause and the best pitch would be awarded $100,000 to partner with an NGO and work on it," Neelam adds.
That was when Jain decided to create a pitch for equal opportunities for transgender. people "You could say the basic model for PeriFerry was built during that competition," she adds. Her interactions and conversations during this time opened her eyes to how the community was one of the most neglected in India. "Investment banking didn't seem as exciting anymore. I knew I'd be giving up a huge pay cheque, but I truly wanted to work for the transgender community," says the 27-year-old, who featured in Forbes 30 Under 30. Incidentally, PeriFerry was inspired from the English word periphery, and Jain explains, "We see ourselves as a ferry taking people from the peripheral corners to desired destinations."

In 2016, she quit her job at Goldman Sachs, moved back to Chennai and began volunteering. Along with her friend Steevez Rodriguez, a photographer who had worked extensively with Chennai's trans community, Jain began spending time with the community, understanding their problems and challenges. By 2017, she decided to launch PeriFerry, a firm that would act as a recruitment agency for members of the transgender community. "We did look to raise funding initially, but nothing clicked. Though the initiative was applauded, nobody wanted to invest in a hitherto unheard-of plan. That was when I decided that PeriFerry would be a social organisation that would not depend on anyone for funding," she says.
Changing the game
This inclusive objective began by launching a video on YouTube, Would Your Hire Them? which went viral. "It was our attempt to bridge the gap between the two segments of society that were so far apart. Gradually, word spread, and Trishala S and Steevez came on board. Trishala built solid relations with community members, and began training them while Steevez helped with the community network. I worked on bringing in companies to hire trans employees," she says.
The team had no guide or yardstick to learn from. This on-the-job training enhanced their passion and vision. They basically worked from ground up to build trust in the trans community and give them an entry into the corporate world. The first couple of years were a huge learning curve for Jain herself. She did everything – Counselling, accounts, sales, marketing, etc. Soon, Nishant Agarwal came on board as a co-partner after being inspired with their vision, and he now heads the recruitment division. "In the first year, we had no revenues. We slowly began bringing in revenues by charging corporates; there was no other external funding. It took us 18 months to be able to bring in enough revenue to pay nominal salaries to four people," says the social entrepreneur who often plays tennis, and picks up instruments which she hopes one day she will master.
Making headway
Jain's first breakthrough came when ANZ became PeriFerry's corporate partner a year after its launch. "That was a huge win. It offered us some sort of financial stability, helped us place some trans people in respectable jobs, and basically opened up the entire corporate market. The people we placed became our representatives to corporate India," recalls Jain.
PeriFerry has also launched a two-month residential training programme in Bengaluru to prepare the community for participation in job fairs and placement programmes. From team-building exercises and digital literacy lessons to polishing communication skills, trainees are guided through a host of courses with mentors including psychologists, HR professionals and expert speakers from various corporates. Simultaneously, Jain and her team also began conducting sensitisation programmes for employees at corporates to encourage an inclusive atmosphere.

Scripting success
So far, PeriFerry has placed over 230 trans people in the corporate sector in executive-level roles, admin, HR, accounts, operations to even blue-collar jobs like security and housekeeping with companies like ANZ, Accenture, Thoughtworks, Wipro and Walmart.

Neelam has also been working with the corporate sector to ensure that the trans community has access to inclusive policies – medical benefits for gender transition, infrastructure (washrooms), and also helping corporates understand why trans inclusion matters, and business implications of the movement. "The Article 377 judgement was huge, it set things rolling for us as more and more  corporates warmed up to the idea of trans inclusion. Even from the trans community perspective, there is now more awareness. Their self-esteem is growing," says Jain who is now focusing on scaling up operations.
"We're currently placing 25 people per month in corporate jobs. From next year we hope to step it up to 50. We're also stepping up our training capacity; right now, there is a very small population of transgenders that is corporate job ready," she signs off.  
Groundbreaking Changes: A first-person account of life before, and after PeriFerry
Ajitha Lakshmi, 24, business associate @ Accenture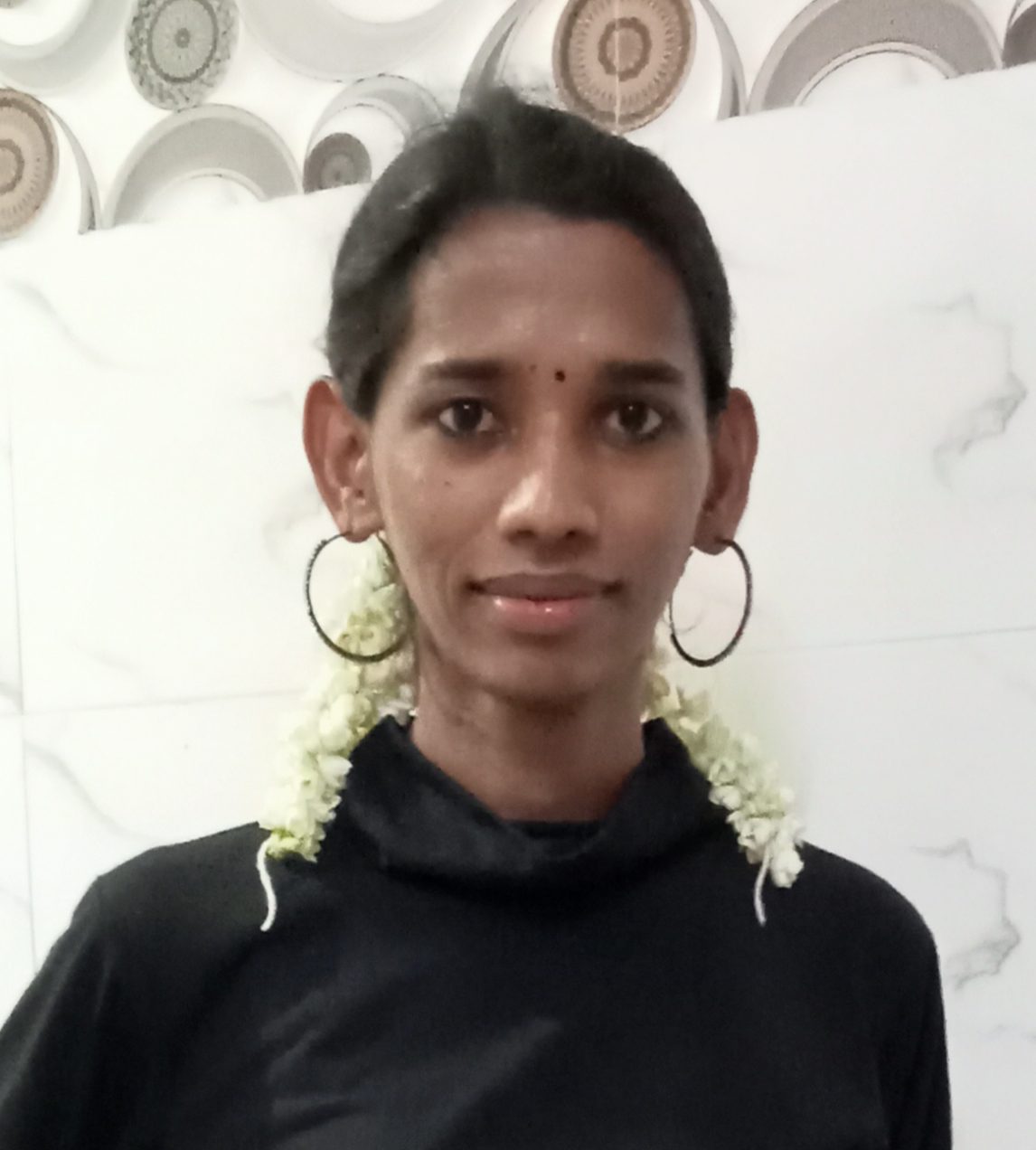 "I'd always known I was different. Even as a child, I found it hard to identify with myself. My body was male, but I felt female. I come from a small tribal community in Salem district, Tamil Nadu where there was no place for this disparity. There was nobody I could speak to or express my true gender.
After engineering, I landed a job in a small company, but when my colleagues figured out that I was different, they began ridiculing me. They would tease me for being feminine and it got to a point that I quit within a month. I didn't know where to go or what to do so I ended up staying home, jobless for over three months. But I couldn't hold back my true self forever. I wanted to go to North India, in search of a better life, but had no money even to buy a train ticket.
A Google search led me to PeriFerry. I landed in Chennai, called Neelam, and as I waited for her at the train station, I saw trans people begging. That disturbed me. I kept travelling from Chennai to Arakonam and back in my distress. Neelam reassured me, told me to go home and wait to get into a training programme offered by PeriFerry in Bengaluru.
When she called, I packed my bags and left for Bengaluru telling my family that I had gotten a job. At the end of the programme, I landed a job at Accenture as a  business operation associate and finally began my professional career in March 2020. I am now discovering equal opportunities. My colleagues are friendly and I am treated like an equal. I earn fairly well and help support my family.
Last year, I finally came out to my family. Though they found it difficult to accept, they are now beginning to come around to the idea of me being a daughter, not a son. Today, I feel like my work and talents are recognised. I can now begin climbing the corporate ladder. I want to be a corporate queen."