(September 1, 2022) The first wave of Covid brought the entire world to a standstill, and changed the way everything functioned till then, including education. Moving from the vast spaciousness of classrooms to 17-inch laptop screens, students had a hard time fitting into virtual classrooms. Atlanta-based Ayush Gundawar was no different. Despite being someone who enjoyed learning, he felt deeply unmotivated. "Even my friends in high school dealt with the same emotions. That's when I realised if students like us who had access to academic support were having a hard time, how were students from disadvantaged communities dealing with this sudden change, especially when they had no access to extra resources like math tutoring? It felt unfair. And I was motivated to find a solution," the entrepreneur tells Global Indian.
That's when the idea of LearnForsyth sprouted in Ayush's mind, and he soon got his non-profit registered. Initially, Ayush was the only tutor who began taking classes for the underprivileged students in his neighbourhood and simultaneously worked on building the website. "It took me months to code. Meanwhile, I also visited the local libraries pitching them the idea, and in return, they gave me articles for LearnForsyth. I even advertised about the platform by putting up posters in local temples and churches," says the teenager who has till now impacted over 1000 students across the globe through a network of 200 volunteering tutors – who are a mix of high schoolers as well as professionals.
Raised by software engineer parents who moved to the US in the early 2000s, Ayush grew up in a family culture that was cultivated around academics. "It wasn't just for better career opportunities but also to develop personality," adds Ayush, who enjoyed learning computers from a young age. His parents' careers acted as a catalyst in shaping his interest in computer science as young as ten years of age. "That's when I first learnt to program and was instantly hooked." This interest led him to make websites and applications as a teenager but it was in 2020 that he put his skills to the right cause when he started LearnForsyth, a non-profit that provides free peer-to-peer tutoring.
Ayush, who has helped LearnForsyth grow from strength to strength in the last two years, calls it an enriching experience that has shaped him as an individual. "I have learnt a lot in the process. Seeing kids who were facing difficulties performing in their school now performing well after enrolling in LearnForsyth has been a validation of sorts. The fact that I have used my skills to help improve human life across the globe has been so fulfilling," says the 18-year-old who is currently studying Computer Science and Economics at the University of Illinois Urbana.
However, tiptoeing into the world of online education with a platform like LearnForsyth was equally challenging. Being just 16 at that time, the entrepreneur had to work a handful of jobs and internships to help get the seed funding for the platform, along with balancing his school with LearnForsyth. But moreover, growing his brigade of volunteers seemed like a mammoth task. "Initially, I was tutoring students for six-seven hours daily, but soon I started reaching out to high schoolers through newsletters and posters asking them to help to make a difference," says the entrepreneur who reveals that LearnForsyth teaches all subjects, and even helps students prepare for SAT and special projects like writing college essays.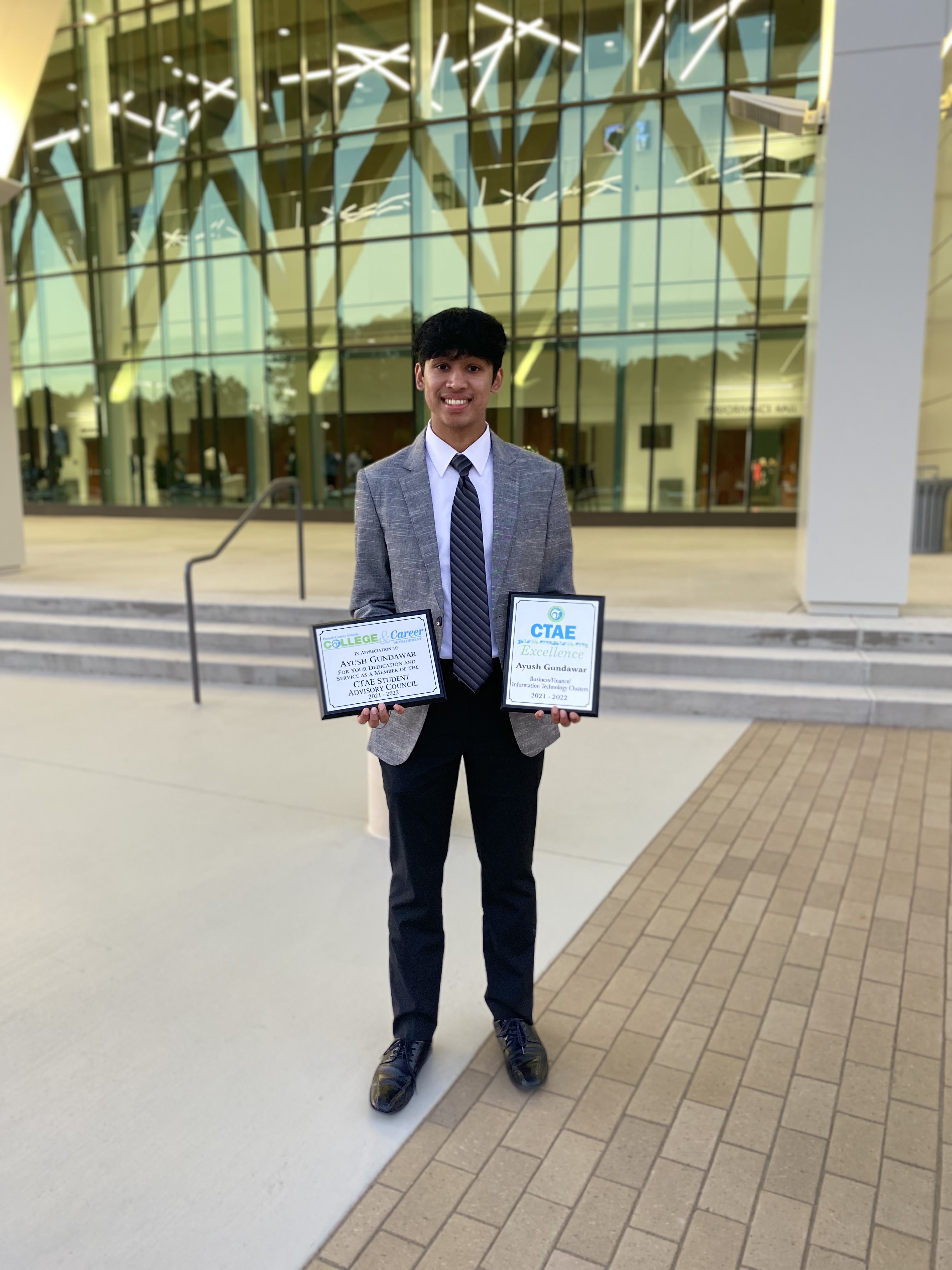 Despite the hiccups, LearnForsyth came with its share of learning for the teenager. From plainly working on the backend to mastering the design of the website, Ayush made technical progress in the last two years. Moreover, it gave him a chance to hone the leadership skills that he plans to put to good use during a corporate setup in the future. "Managing around 200 volunteers has helped me understand how to work with people in a way that they feel motivated," says the 2022 US Presidential Scholar. "The recognition has brought a big shift in me as an individual. I understood that there are so many like-minded people who are working to make the world a better place. Moreover, it has given me the opportunity to network with them."
The undergraduate plans on making LearnForsyth accessible to everyone across the globe in near future. "I want people to access free tutoring and use it to their full potential in realising their educational goals," says the entrepreneur who plans on launching a startup in the tech space after a few years. Wedged between his passion for LearnForsyth and his studies, he likes to unwind by playing basketball with his friends and playing the guitar. Elaborating on the biggest lesson learnt in the last two years is the "accessibility" that online education has given to students across the world. "A student in Africa can access the same knowledge and education as someone in Asia. The accessibility is helping improve people's lives," the entrepreneur signs off.