Dr Ashish Jha is known for his unbiased, play-it-straight approach to healthcare. With a cocktail of research, persuasion, and a witty Twitter feed, the Indian American has been driving health care improvements for more than a decade. More importantly, he has become the go-to expert when it comes to everything Covid: A sought-often TV analyst, the Dean of Brown University School of Public Health is often seen sharing insights on how the world can better battle the pandemic, what the numbers actually mean, the importance of vaccination and strategies to overcome the second wave. So much so that the physician and public health scholar was ranked by Fortune magazine as one of the year's 50 greatest leaders for his work during the COVID-19 crisis.  
"There's an old saying in global health. You can ignore, fail to test for, or undercount whatever disease you want. But you can't ignore the dead." 
Dr Jha's strengths: The ability to break down complicated public health issues, lack of government affiliations and a sprinkling of empathy without judgment, Fortune said. 
What's the best way to protect kids from COVID?

Get adults around them vaccinated

Over past month, infections in kids under 13 are down 50%

Not because they got the shot

But because as more adults got vaccinated

Infections fell

Reducing risk of exposure to unvaccinated kids

— Ashish K. Jha, MD, MPH (@ashishkjha) May 28, 2021
Straight Talk  
Dr Jha has a flair for words and his tweets, mostly about medicare, find a loyal audience. In May, he tweeted: "There's an old saying in global health. You can ignore, fail to test for, or undercount whatever disease you want. But you can't ignore the dead." He was among the first healthcare experts to call out the gravity of India's COVID-19 situation. In a recent interview with The Print's Shekhar Gupta, Dr Jha stated that one of the reasons for India's COVID-19 crisis was the country's under-investment in healthcare over the years. He openly called out this year's Kumbh Mela in India as the biggest super-spreader in the pandemic's history. He even stuck his neck out and stated that India's Covid testing is inadequate and the infection rate is most likely underestimated by up to five times.  Clearly, Dr Jha is not one to mince his words.
At one point last summer, he was doing 10 to 12 TV appearances a day, which have now come down to about four or so. "My take is people are not looking for certainty. People are looking for judgment," Jha told Stat News. "And it's fine to give judgment as long as you're not overstating the data."
Humble Beginnings 
Born in Bihar's Madhubani to educator parents, Dr Jha's family moved to Toronto when he was 9 years old and eventually to the US in 1983. He went on to receive his MD from Harvard Medical School in 1997 and a Master of Public Health degree from Harvard T.H. Chan School of Public Health in 2004. The Indian American became the director of the Harvard Global Health Institute before taking over as Dean at Brown University School of Public Health in September 2020. While he was at Harvard, Dr Jha led a team of healthcare experts to Delhi's slum colonies in association with non-profit Asha India where he spoke about the social determinants of health.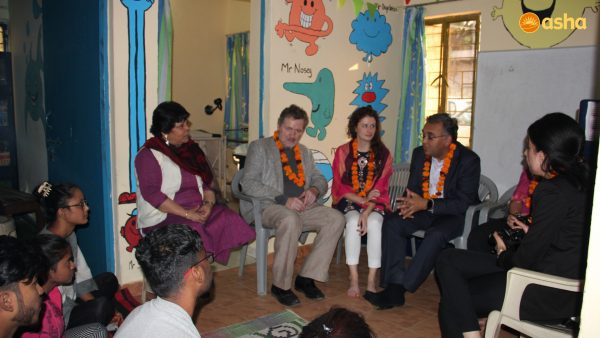 "His background as a practitioner…  and a global health advocate engaged in major issues such as the impact of climate change on public health makes him an ideal leader," said a February 2020 report on the Brown University website that announced his appointment as Dean.
American Medical System
A provocative pragmatist, Jha has torn into the medical system of his adopted homeland at times. "Probably the most dangerous place in the world for a human being: an American hospital,"  he said in 2014."Nothing we do in our lives puts us at such great risk for injury as being a patient in a hospital. Not driving. Not flying. Not even being a pedestrian in Boston. Nothing else is close." An author of more than 200 published empirical papers, Dr Jha has also led seminal work comparing the US health system with those of other high-income countries to better understand why the US spends more but achieves less in terms of population health.
"Probably the most dangerous place in the world for a human being: an American hospital." – Jha said in 2014.
More Feathers in the Cap 
Jha's authoritative stance on healthcare topics comes from years of diligent research and constant learning.  He co-chaired an international commission that examined global response to the Ebola outbreak in 2014 and has written extensively on how global agencies such as the World Health Organization can be more effective in combating infectious disease outbreaks such as Ebola, Zika, and now Coronavirus. A number of federal roles in the US –  special assistant to the secretary in the Department of Veterans Affairs and selection as member of the National Academy of Medicine in 2013 – are part of his towering profile.