To him, managing a fund is more of a hobby. Yet, AngelList founder Naval Ravikant is known as The Angel Philosopher and Tech Buddha — monikers that are testimony to his knack of bringing a philosophical and pure science perspective to the tech industry. Besides being an evangelist for the startup ecosystem, the Indian American is a successful backer of famed names such as Uber, Twitter, Yammer, FourSquare, and Stack Overflow.  
Struggle
-filled beginnings
Like most successful founders, the 47-year-old's entrepreneurial journey is speckled with failures; in his Outliers podcast Ravikant says that success only comes after one has given up on it. When he launched Epinions back in 1999, it came with its own share of challenges. After exiting Epinions (now Shopping.com) there was a decade of struggles before he tasted success with his 2010 venture AngelList, a one-stop-shop for the early-stage tech ecosystem that helps entrepreneurs raise money and recruit talent. 
Delhi to NYC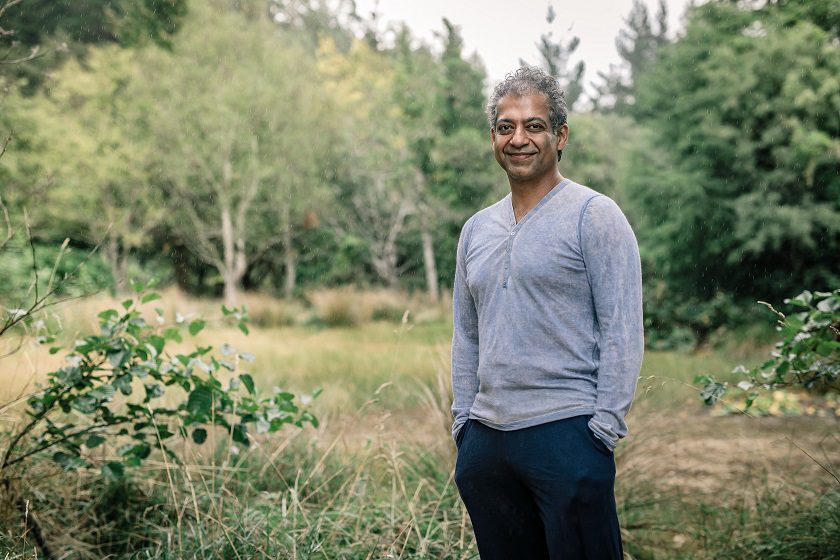 Originally from Delhi, Naval moved to New York with his mother and brother at the age of 9. It was here that he was exposed to the world of technology and went on to graduate from Dartmouth College in Computer Science and Economics followed by a brief stint with the Boston Consulting Group.  
AngelList established him as one of the most influential names in Silicon Valley. It all began as a way to open up Silicon Valley and the tech industry to the rest of the world. From a time when people rushed to strike deals before it became public information to today where thousands of investors and early founders transact transparently, AngelList has been a clear game-changer.  
Ravikant is a deep thinker who likes to constantly challenge the status quo on most things. Today most entrepreneurs believe that networking is of utmost importance but the startup backer has a contrarian view. In an Outliers podcast, he said if one is building something interesting there will always be more people wanting to know you than you want to know them.  
In a collection of interviews, he published on his website, Ravikant says one can realize one's philanthropic vision by running a business.  
"Others believe wealth creation is fundamentally at odds with an environmentally healthy planet. They view it as a giant zero-sum game. That's a false narrative… There is a word environmentalists love: sustainability. If nothing else, for-profit businesses are financially sustainable. You can do a B Corporation, which has a dual mission."

 

 
 As a startup backer, it is the quality of the team that seals the deal for him. Matt Oesterle, an entrepreneur and one of his recommenders on his LinkedIn profile states,  
"There's no better angel investor to have on your side… If he believes in you, he sticks with you through the good and the bad, goes out of his way to help whenever you need it."

 
Ravikant has personally backed more than 200 startups besides serving as an advisor to several companies and is on several boards too. He occasionally blogs and tweets, and is a partner in MetaStable, a cryptocurrency hedge fund.  
He is a voracious reader with a legendary fascination for science. In his interview with Shane Parrish on Farnam Street, he said, "Science is, to me, the study of truth. It is the only true discipline because it makes falsifiable predictions. It actually changes the world." 
Typical workday
For Ravikant, a typical day just doesn't cut it. He wants to break away from the idea of a 40-hour or 60-hour workweek. It is important to really enjoy what you do. During one of his AMAs in November 2020, he told a Twitter user, 
 "Find work that doesn't feel like a sacrifice and then you won't be thinking about retirement."

 
Naval on Twitter
Eliminate university credentials and replace them with standardized testing.

Leave their ability to educate in place.

Watch the student loan problem slowly take care of itself.

— Naval (@naval) June 14, 2021
People are oddly consistent. Karma is just you repeating your patterns, virtues and flaws, until you finally get what you deserve

— Naval (@naval) June 16, 2010
Watch Naval on YouTube