(July 23, 5:20 pm)
California-based Biswajit Nayak is a big fan of Mohan Bhargava, the character Shah Rukh Khan plays in the 2004 movie Swades. One can spot parallels between the evolution of Bhargava's character and Nayak's journey — both yearn to give back to the hinterland they were born into.
Much like the film's protagonist, Nayak grew up in a small village (Narigaon) in Odisha's Jajpur district, and pursued BTech in software engineering from NIT Rourkela before moving to Silicon Valley in 1999.
"Many people equate an NRI with the concept of 'brain drain,' and I am self-aware enough to know that I am in that category. I loved my job (and still do) but there was a gnawing feeling that I was not doing enough for my people, my village, all who had made some contribution to the person I am today," Nayak told The Better India.
How it began
During his visits from the US to Narigaon, the Oracle engineering manager would find time to teach the local students. It resulted in him starting a small tuition centre called Madhushudhan Shikya Kendra. Six years back, this endeavour took a deeper structure in the form of Shikhya (now Aveti Learning) with the aim of providing quality education support to rural pockets of Odisha.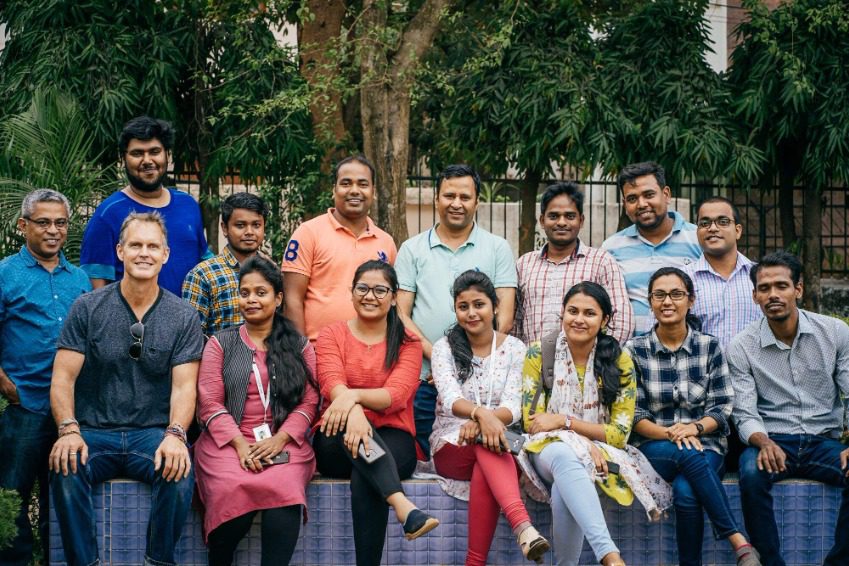 Today, Aveti has content in more than 15 Indian languages, including Odia. 120 people across Odisha independently-run coaching centres using Aveti Learning's smart learning curriculum. Aveti itself has an 18-member-team including teachers and content creators. Overall, what started as Nayak's small giving back initiative has touched more than 8,000 students. Aveti's YouTube channels have more than 46,000 subscribers and over 25 lakh views on their videos.