(July 21, 2022) At an age when many kids play with plastic bats and balls, a four-year-old Aadil Bedi would accompany his father to the golf club and watch him play shots. During one such session, his father handed him the golf club to try his hand. "From that moment on, I was hooked," shares the young golfer, during an interview with Global Indian. Today at 21, he is an upcoming name in the world of golf, with many medals to his credit. In 2018, Aadil became the youngest player to represent India in golf at the Asian Games.
The youngster, who is currently pursuing a Bachelor's degree in Kinesiology from Chaffey College, Rancho Cucamonga, California, is confident of a good season ahead. "I recently had an injury, but I have recovered. I am training very hard to push myself to perform better at the upcoming tournaments," shares the young golfer, as he discusses his personal life, training schedule, upcoming games, and much more with us.
Starting young
Crediting his dad for introducing him to the sport, the Chandigarh lad shares he had a growing interest in other sports as well. But it was golf that found a spot in his mind and heart. Born to two officers who serve in the Government of Punjab, discipline was a virtue he lived by. "My father started playing golf when I was one or two years old. Since my day school would get over by afternoon, my father would take me along to the golf club. He wanted me to be outdoors and do something productive, rather than locked up indoors," the golfer shares.
Playing his first tournament when he was just six, Aadil shares an interesting anecdote from the event. "This was in 2007, and back then there weren't many junior golfing tournaments in the country. There was an under-10 golf championship, organised by the Indian Golfing Union, taking place at the Chandigarh golf club and my father took me there. However, the organisers outright refused to let me play as I was too young. But my father persisted and they gave me one chance," laughs the golfer, who although finished third-last in the tournament, was appreciated by several in the audience, including the organisers.
While he took an instant liking to the game, it wasn't until he was 11 years old that he started dabbling in other series. He bagged the first position during the 2011 Junior Order of Merit standings in the 7–10 age group, and later in 2013. The young golfer went on to win the All India Final at Coimbatore and Mumbai in 2013. At a young age, he was able to achieve a lot, and he credits his teachers for the immense support. "I had to travel a lot, and my school was very supportive," says Aadil.
Joining the bigger leagues
One of the biggest wins in Aadil's career came when he topped the SSG-BLR International Amateur Golf Championship in Singapore and the World Star of Junior Golf Championship in Las Vegas, Nevada – both in 2017. "There was no looking back after that," quips the golfer, "Contrary to popular belief, golf is a very tough sport – not just physically, but mentally too. Despite putting in a lot of effort, we win so little in our career. However, that is what fascinates me the most about this sport." The same year Aadil was awarded the Budding Golfer of the Year at the Indian Sports Honour Awards and was named the "Future Star Champion".
In 2018, Aadil became the youngest player to represent the country at the Asian Games. While he individually finished T13 at the event, the youngster shares that it was a great learning opportunity. "It was a dream come true for me. Asian Games are held every four years, and one has to fall in the right age bracket to be a part of this prestigious tournament. I feel I was very lucky to be chosen," share Aadil, "The trials lasted for six days, over two courses, which was very tough for me. But I was eager to wear the Indian blazer, and that kept me going. During the tournament, I met many big names, and just observing their game was quite a learning experience. I was just 17 then, so to be able to compete with established international golfers also gave me a lot of confidence."
The golfer, who is gearing up for the next Asian Games and Korn Ferry Tour-2022, however, did experience some hiccups during his journey. "Golf is an expensive sport. If you just want to play for fun, it is different, however, to make a career in it can be financially challenging." Noticing his consistent performance, Virat Kohli Foundation took him under its wings. "They came in at the right time," he shares. "They have played a very important role in my career, especially by funding my sport. I'm very grateful for their support."
Road ahead
After winning some major titles in 2019 and 2020, including Bengal Open Championship, Aadil is pumped to represent India in several tournaments internationally. Recovering from a serious wrist injury, Aadil shares that while the pandemic was a tough time for the sports, he is looking forward to playing some good golf. "There were no matches in the last two years. I am preparing very hard to win as many titles as possible. I am a part of tournaments in Indonesia, Singapore, and Korea, taking place later this year. There is an event in Australia as well. Frankly, I will be playing about 10-12 tournaments by the end of this year," shares the golfer, who was a part of the team that won the Mixed Pro Challenge recently.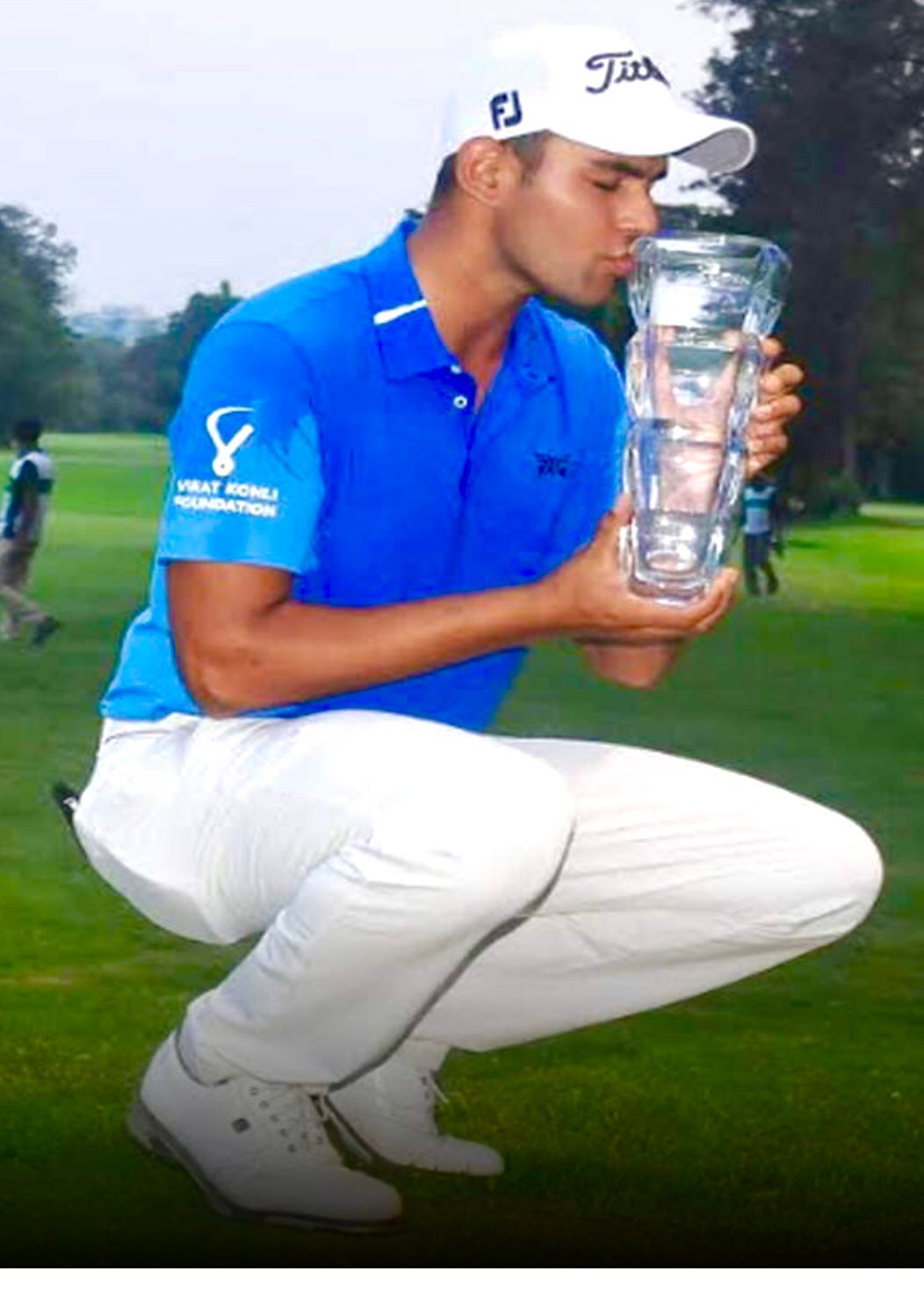 As he prepares for his international championships, the young golfer is also managing his kinesiology classes. It was his curiosity to understand the human body better that led him to choose this path. "Kinesiology is a study of human muscles and their movements. It focuses on physiological, biomechanical, and pathological mechanisms of body movement," explains the golfer, adding, "I am big into fitness and a staunch believer that one must take care of their body. Even as a player when I used to train, I would question each exercise to understand how it affected my body. So, I picked this field of study and it is helping me in my sport as well."