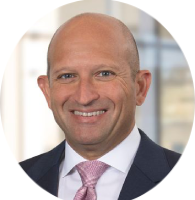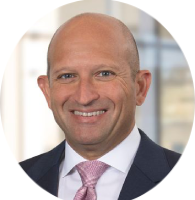 Surendralal Karsanbhai was born on August 13, 1959, in India. He grew up in a middle-class family and received his early education in India. Later, he moved to the United States to pursue his higher education.
Karsanbhai earned a Bachelor of Science in Chemical Engineering from the University of Michigan and a Master of Business Administration from Duke University. He also completed the Advanced Management Program at Harvard Business School.
After completing his education, Karsanbhai started his career at Honeywell, where he held various positions in engineering, sales, and marketing. He then joined Emerson in 1995, where he has held various leadership positions, including President of Emerson Climate Technologies' Asia-Pacific business, President of Emerson Process Management Asia-Pacific, and Group Vice President of Emerson Electric.
In 2018, Karsanbhai was appointed as the CEO of Emerson Electric, succeeding David N. Farr. Under his leadership, Emerson has continued to grow and expand its operations globally. In 2020, the company reported revenues of $16.8 billion and had a workforce of over 83,000 employees worldwide.
Karsanbhai is known for his strategic vision, focus on innovation, and commitment to sustainability. He has led Emerson's efforts to develop new technologies and solutions that address the challenges faced by industries such as energy, healthcare, and manufacturing. He has also been a strong advocate for diversity and inclusion, promoting a culture of respect, collaboration, and accountability.
Karsanbhai's achievements and contributions to the industry have been recognized with several awards, including the Asian American Executive of the Year by the Asian American Chamber of Commerce, the Top CEO Award by Glassdoor, and the prestigious Ellis Island Medal of Honor, which recognizes individuals who have made significant contributions to society and exemplify the values of diversity, tolerance, and freedom.
In conclusion, Surendralal Karsanbhai is a successful business leader who has made significant contributions to the industry. His leadership, strategic vision, and commitment to innovation and sustainability have helped Emerson Electric grow and expand globally. His achievements and recognition reflect his dedication and hard work, and he continues to inspire and motivate others to reach their full potential.